Archive for February, 2009
Delightful dinner in Barcelona. Engaging conversation about online reputation management and who is driving the news today. An editor of a well-known Spanish newspaper asked me how people could be satisfied getting their news from blogs and Twitter instead of from the heavily researched and reported media. Not to be too glib, I told him that I have seen research that said that the vast majority of people did not care where they got their news. They no longer trusted sacred institutions as they used to. And in reality, how could they after witnessing the leadership bankruptcy and unaccountability we have seen over the past few months. People would rather assemble their own news and information from the sources they trust. The news of the USAirways 1549 flight that landed successfully in the Hudson was captured on Twitter before the traditional media had the story. Similarly with the recent Turkish Airlines flight crash in Amsterdam from what I hear. How do we manage reputations when others own them first?
Although it is still winter, Barcelona is bella. People are outside, walking the streets, eating tapas and clearly enjoying themselves. A nice change. The economy does not seem to be wearing everyone out.
Sitting in the Lufthansa lounge waiting for the next stop in my multi-market tour of Europe to talk about Weber Shandwick's newest research on online reputations. Paris and Milan were beautiful of course (the little I saw) but our meetings went well and I learned a few new things. Similar to companies worldwide, some do not see their reputations threatened online and have not experienced their "Dell moment." Thankfully the world is also somewhat different when it comes to online communications. Keeps me in line. In Paris, I was surprised to learn that bloggers are not as trusted as I imagined. It appears that there is some concern over people paying bloggers to mention items on their blogs and promote them. Since this has happened to some extent in the U.S., I had not realized the extent to which this could be stalling the wide acceptance of social media in Paris.  When people paid others to push products or issues online in the U.S., it failed fairly quickly since it was widely scorned by the public. This became a fast no-no for any company or individual.  My sense is that this will happen in Paris as it did in the U.S.  Regarding Milan, online reputation management is familiar to many but less developed than in other markets like the U.S.  Twitter is still an oddity but it is just recently that it has exploded in the U.S. and elsewhere.  Facebook in Milan has just taken off over the past six months and expected to surge this year. Off to my next reputation whistle stop city.
Love the spelling of reputation in Italian….reputazione.
[Am not totally traveling by train in case you are interested. Planes and trains!]
First stop London. Started the day at our London office talking about online reputation management at a breakfast meeting with clients and colleagues. The question came up about whether CEOs should be blogging.  Someone mentioned that one company does not let its top execs blog while another welcomes the practice. My sense is that it is fine to let senior executives blog as long as guidelines exist and policies are clearly outlined and articulated. I bet  that less than 25% of employees even know that their company has employee guidelines for social media.  As for CEOs blogging, I think it depends on the company's culture, whether the CEO has anything to say and whether employees think his or her time would be better spent with customers and employees face-to-face. It is a 50-50 proposition since it works for some companies and can be an irritant to others. 
One of our findings in Risky Business: Reputations Online was that the vast majority of executives (87%) have sent or received at least one email that they should not have. My colleague mentioned an incident that happened in London last week. Apparently one company sent its board meeting minutes to the entire workforce. Not a good thing.  Will find out more.
While on the train now to my next market, Paris, I read Lucy Kellaway's article about recent reader emails that are drifting back to more formal punctuation and grammar. No longer is she opening a message with "Hey there" or "Rgds."  Today her unsolicited emails begin with "Dear Ms. Kellaway"  and close with "Sincerely."  I agree with Ms. Kellaway that the recession has sobered up a lot of people: "When people are losing their jobs, correct dress and usage of words seem like a good insurance policy." People are clearly more conscious of their personal reputation and understand that every impression counts, online and offline.
Will continue to write about my impressions as I travel the continent.
Humpty Dumpty Sat on a Wall
Humpty Dumpty Had a Great Fall
All the King's Horses
And all the King's Men
Couldn't Put Humpty Together Again
Seems that some company reputations are irreparable.  Nell Minow is editor of the Corporate Library and a well-known guru of corporate governance. She recently wrote an article for CNN.com about Wall Street getting what it deserved. What struck me was her keen observation (no surprise) that not only has Wall Street lost billions in people's wealth but they have dashed all equity they had in Wall Street's reputation as a trustworthy source of financial information and reliance. My sense is that Wall Street's reputation will take many years to recover and regain trust. Every time I think the industry is at ground zero, I hear new bad news such as the Stanford Group. After Enron, I was fairly sure that companies would right the course and focus on values and culture. No more cowboy-anything-goes type of culture. Nell is right in saying that it sure would have helped if Wall Street  firms had taken the first steps towards placing curbs on compensation, bonuses and perks. The collateral damage on Wall Street is severe and despite the bad behavior of some, firms will rise up again. However, it would be nice to hear more about how Wall Street firms are working together to improve their industry reputation and remedy their practices so that it never happens again. Being an optimist, the cracks will mend and Humpty Dumpty will get back on his feet.
According to 99% of executives surveyed in our new research on online reputation, the leading source for company information, regardless of region, is the corporate Web site.  Whether executives are searching for information on competitors, vendors, suppliers or partners, company Web sites are the uber-source for informing them about a company's standing and worthiness.  Executives also believe that having a well-designed Web site is a sure-fire way to keep reputations intact. Despite the pressure to move on to Web 3.0 , it is important to remember that influential decision-makers are checking out your web site to judge your company's products/services, reputation and overall trustworthiness. My Weber Shandwick colleague Liz calls it digital ground zero and that has always stuck in my mind as the perfect description of what the corporate site is to top executives.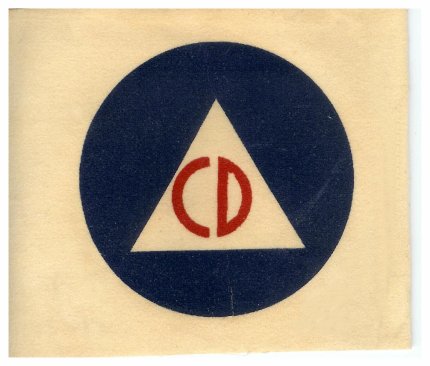 Had a good start to the day. Today was our first event related to the launch of our new research on managing reputation online. Weber Shandwick's Cambridge office hosted a breakfast panel to discuss "e-defense" or as someone said it should be called "e-offense." I was joined on the panel by John Carroll, professor of mass communication and senior media analyst at Boston University and WBUR-FM; blogger John Cass, author of Strategies and Tools for Corporate Blogging; and Brian Kenny, chief marketing and communications officer at Harvard Business School.  As we discussed the state of online reputation management among executives, a whole host of interesting thoughts arose. Some were:
Companies need to build infrastructure to manage online reputation and online intelligence. Not everyone will have 40 to 50 people such as Dell but some companies are at least hiring a single individual to be in charge of their social reputation.

A generational divide exists in understanding the Web. Older generation leaders are more apt to say "Oh, that's a Web thing. I don't really have to worry about that."

 

However, this type of attitude is risky and some older generation leaders need to get web 101 training or digital boot camp or they will be left behind.

Look for the opportunities as well as the risks.

Discussed Web 3.0 technologies that are available that use text analysis to track and monitor reputations online

There are several "freemium" products available to help companies manage their online reputations or at least get started (such as Google or Twitter alerts). What is freemium? According to Wikipedia, it was first defined by a venture capitalist as "Give your service away for free, possibly ad supported but maybe not, acquire a lot of customers very efficiently through word of mouth

, referral networks, organic search marketing,

etc., then offer premium priced value added services or an enhanced version of your service to your customer base."

Discussed whether J&J reacted too quickly to the Motrin Mom episode. How do you know when criticism requires a response? At what level? One panelist thought they reacted too quickly and another said they responded appropriately.
A woman from the audience asked the last question …"What is a win today? It used to be that an article in the top tier traditional media was a win. Is it now?"  John Carroll's answer was right on. He said…"There is no finish line anymore."
I am part of a panel tomorrow in Cambridge talking about our new research on managing reputations online. Since I try to anticipate questions, I thought I would review which CEOs are blogging these days. I expect that someone might ask if CEOs should blog. Our research found that most executives say that less than 50% of corporate blogs are accurate. That may or may not be the case but I would add that any CEO who blogs has put their reputation on the line because it is easy to slip up.
Lately I have been fascinated by Zappos' CEO Tony Hsieh. I have bought shoes from the online retailer and have to admit it was a great experience. My daughter is always buying from Zappos which is how I heard about them (word of mouth). The Zappos return policy is perfect for her because she gets 365 days to return shoes. Tony also twitters which is where I usually follow his comings and goings.  Zappos' culture is all about the best customer service and the CEO says that culture is the brand. I think he has it right. I found this comment about their hiring process which says it all:
"At the end of the first week of training, we make an offer to the entire class. We offer everyone $2000 to quit (in addition to paying them for the time they've already worked), and it's a standing offer until the end of the fourth week of training. We want to make sure that employees are here for more than just a paycheck. We want employees that believe in our long term vision and want to be a part of our culture. As it turns out, on average, less than 1% of people end up taking the offer."
Reputations are built on many factors. Culture is certainly one and that is evident when reading Fortune's Best Companies to Work For. Customer excellence is another prime factor. Zappos is a good best practice company for those interested in reputation-building. 
Although I still have a lot to share re what we learned about managing online reputations, I thought I would  refer back to how Maple Leaf Foods' fared since the listeriosis outbreak in August 2008 among their deli meats. The CEO of Maple Foods handled the crisis with aplomb and straightforwardness – CEO apology on air, recall of all meats, progress reports, Q&A, etc. I have covered the remarkable transparency on this blog several times. Therefore I was pleased to hear that Maple Leaf Foods' reputation rebounded and risen even further than pre-crisis levels within five months. According to research from Leger Marketing and mentioned in the 2.2.09 issue of PRWeek, positive opinion of the company went as follows:
 

May

2008

August 2008

January 2008

Good opinion

74%

57%

88%

Bad opinion

   7

34

 7
For those caught up in the throes of crisis, take a deep look at how this was handled. Reputation can be restored quickly if the leadership does the right things.
   Why do you think that business leaders worldwide do not search online to see what is being said about their CEOs and bosses? Only 16% in our global study Risky Business: Reputations Online on online reputation say they made such a search in a 30 day period. Do they think they already know everything they need to know about their bosses or do they think their bosses are squeaky clean? I have to admit that I have searched on technorati for my bosses just to see if something critical or surprising showed up. 
Business execs are much more interested in their own reputations apparently. Compared to the 16% searching for their bosses' reputation, a much larger 38% are checking out what is being said about their OWN reputations.
Leaders cannot manage reputation — company or professional — if they are in the dark.
  Reputation management has grown exceedingly complex as technology penetrates corporate corridors and transforms steel-framed monoliths into glass houses. In light of these unprecendented changes, Weber Shandwick asked global business leaders how they were managing their company reputations online and offline. If you go to www.online-reputations.com, you can read about the research which we conducted in cooperation with the Economist Intelligence Unit (EIU).  The survey is titled "Risky Business: Reputations Online."
After 9-11, I investigated how companies used their Web sites to inform people about what was happening and stay in touch as the world stood still.  In 2001, most companies performed poorly in communicating to customers, vendors and employees about the tragic events. Web sites were referred to as brochureware and were fairly limited at the time. Today, CEOs and business leaders have so many more tools at their disposal. The USAirways Jet that went down in the Hudson River just weeks ago was Twittered just moments after the plane safely glided into chilly waters. Today some CEOs and business leaders host blogs explaining their points of view and allowing them to respond to criticism or suggestions. The new American president–CEO of America Inc.– uses social media effectively and it played a big role in his win for the White House. In fact, yesterday I received an email from President Obama's team asking for my support in passing the stimulus package! Back in 2002 when the dot com explosion burst and recession followed, we did not have many of the tools we have today to manage reputation. The economic downturn in 2008 and 2009 is the first time that a recession is hovering over us and Web 2.0 is widely accessible to boost or destroy reputations. Alas, times are different and the rules are now being rewritten on how to manage reputation and particularly online.
Leaders must embrace and endorse all the tools they can to communicate with their stakeholders and most importantly, to listen for early warning signs, spark conversation with customers, accept transparency and advocate their positions. In our research, global business leaders told us that after the quality of their products and services, the top drivers of reputation were leadership credibility, transparency and positive word of mouth. Reputations cannot be built, enhanced or defended today without deep consideration for how a company behaves online and its willingness to engage all stakeholders. The Age of Reputation has arrived and it matters not whether it is online or offline.