Archive for April, 2009
Terribly interesting article today in The Wall Street Journal about college rejection letters. They name the colleges with the best and worst rejection letters.  The list is below according to how the WSJ judged them. Many of the letters are posted on CollegeConfidential where students go to complain and commend these eagerly awaited letters.  Most important, these letters help define college reputations. In tough economic times, colleges should think twice about how they are communicating to families and young souls.  These first brushes with big rejections are not forgotten and with the Internet today, college reputations are hyper-vulnerable to these critiques. College admission directors should take note and perhaps test and refine their rejection (and acceptance) notes before they go out.  In fact, how about asking freshman for honest appraisal. They are right nearby.
Toughest: Bates College
Kindest: Harvard
Most Confusing: University of California, San Diego; Penn State
Most Discouraging: Boston University
Biggest Spin: UC Davis
Best Coaching: Mount Allison University
This article reminded me of my son's search for an internship this summer and the many responses and non-responses he received. I was fascinated by how most companies went very much out of their way to put their best foot forward. They communicated personally on the phone and always met their deadlines about telling him when he would hear about an opportunity. He had one interview at a financial services company that was astonishingly bizarre and I guess I will never forget it. Their reputation sank in my mind and I always repeat it when talking to friends and family. So does he. The HR person asked very inappropriate questions including who his parents voted for. When she heard that President Obama was the candidate of choice, she told him that she was surprised his parents could be so clueless despite their graduate educations. Just a reminder about how important reputations can be damaged by one single employee and the importance of making sure that all employees understand their role in creating good names.  In addition, as more people look for jobs in this tough economic climate, HR departments and people who receive letters with attached resumes should think about their role in creating their company's reputation. Time for a refresher.
   Good news. Corporate responsibility makes it through the recession. Hurrah. An article in the Financial Times by Michael Skapinker supports his argument by citing that despite the recession where people are cutting down on premium foods, only about 10% have cut back on ethical produce. And Marks and Spencer (M&S) who made a big bet on sustainability with its Plan A (there is no Plan B!), is saving money on its CSR practices. So that's all good news for those of us who believe that corporate responsibility is an integral component of reputation and one that has not let us down (nor have we let it down).  The last paragraph of Skapinker's article says it well:
"This [saving money] is the key to companies' stubborn adherence to corporate social responsibility. They have worked out how to make it pay. Many of their initiatives help to cut costs or sustain supplies. They allow customers to continue to regard themselves as ethical during difficult times. They also help the companies to improve their public reputations at a time when business is widely held to be responsible for the downturn."
Not surprisingly when I first read this paragraph, I read public reputations as public relations. In a way, this confirms why I am in the public relations field – to improve public reputations. Since there is no such thing anymore as an UNpublic reputation (everything internal is external today), I can really say that I am in the field of public reputations. I like this twist.
On another but somewhat importantly-related subject, I was reading about last year's Sichuan Earthquake in a newsletter published by knowledge@wharton (you should subscribe if you don't already). I was in China weeks after the earthquake and wrote about it on my blog at the time. In fact, a lot of the media coverage I received was in response to whether I thought companies were doing enough. The recent article does an excellent job of explaining what I experienced about the fiercely negative images of some multinationals (MNCs) in terms of corporate giving perceptions. I saw that some MNCs were on these shame lists that were being circulated online and inciting boycotts and negative opinion. The general consensus in China was that MNCs were not contributing enough and not in a timely manner to the 70,000 earthquake victims who lost their lives and five million left homeless. At the time, I did not know that there was a term for these maligned MNCs but the article references them as "international iron roosters" – that is, birds that do not give up one single feather. In other words, tightfisted. Being sensitive to negative public sentiment, many of these MNCs increased their charitable donations and met with the Chinese Ministry of Commerce to understand what was expected of them in China. I should note, and so does the Wharton authors, that even Chinese companies were criticized for insufficient donations to earthquake victims.
The article points out three must-dos when it comes to China and maintaining your reputation in challenging times. These should be on every company's What to Do list if something like this happens again and you want to keep your reputation intact. They are:
1.     Get Straight to the Top or Distribute Decision-Making. Since many MNCs have multi-layered levels of management and multi-faceted reporting lines, companies need to have a clear, direct lines to the top when decisions are urgent and reputations are at stake. Companies should prepare processes for determining when a decision is urgent. Much of the problems that beset MNCs were the bureaucracy that needed to be hacked through to get a decision made about how much could be contributed. If this is too hard, companies should give local managers the necessary decision-making authority.
2.     Decide Fast and Make Visible. Some companies were criticized because their contributions came late or they did not make their donations known. When Hurricane Katrina hit New Orleans, some U.S. companies kept their donations quiet because they did not want it to look like they were only donating to improve their public images. In addition, many companies in the U.S. are torn between being humble or vocal when it comes to corporate responsibility. But in China during an incident of such horrific magnitude, those companies that kept quiet were seen as non-contributors and blamed for being insensitive and profit-mongers. So speak up.
3.     Find your Advocates and Use Your Online Resources to the Max. Since such a large proportion of Chinese citizens are online, make sure you know what is being said about your company and its contributions. Your reputation matters and myths and rumors spread like wildfire. For all you know, you are on some boycott list and people are picketing your stores and products. Find your fans or advocates and make sure they are there to support your efforts or correct misunderstandings, online and offline.
Thanks to Skapinker and to knowledge@wharton for making this a good learning day when I should be outside.
Traveling requires a bit of adjusting when I return home. I was in LA and Dallas last week and then returned home to find my laptop not working properly on Sunday. I know….never work on Sundays. Therefore I was locked out of writing my blog and here it is already Wednesday without me having posted anything until now. Travel can be very disruptive despite the well-neededflight time where you get some time to read and think.  The passenger sitting next to me missed his flight to Berlin for business and that got me all anxious as we tried to figure out what the chances were that his connection would also be delayed.  Turns out he worked at HP in communications so we got to talking about PR. He missed his flight unhappily.
As usual, I was storehousing information on reputation and online reputation management which has occupied a lot of my time lately (the first three from The Economist where they had an insightful special report on the "rich." The reputation of the financial services sector has certainly taken a big hit and am hoping to see signs of some renewal. But as the facts below convey, people are having a hard time believing everything they hear these days.  
63% of wealthy Americans have lost faith in financial services companies (Harrison Group)

64% of people living in Britain think that banks that have taken government funds should not allow executives to get any bonuses at all (Populus Poll)

70% of rich people took some of their money away from their financial advisors (Prince & Associates)

Turning to social media…41% of companies say they have developed social media policies and guidelines (Paper presented to the 12th Annual International Public Relations Conference by Donald Wright and Michelle Hinson)
All this brings me back to traveling. Yesterday I paid rapt attention to a book review in the Wall Street Journal by David Myers. The book by Winifred Gallagher, RAPT, provides strategies on living a focused life.  Ah yes. I felt calmer just reading the book review. But this is what has stuck in my mind since I read the review and hopefully the book (if I can focus long enough to get to Amazon.com).
"To preserve my own mind from electronic takeover, I spend an hour alone each afternoon, without a computer or phone, in a local coffee shop, and I ask my assistant to forward messages from my public email address only near the end of each day. I've noticed that I prefer long plane rides to shorter ones, thanks to the extra time for uninterrupted thinking or reading. A University of Michigan research team led by Marc Berman recently observed that students who took an hour-long walk in the serenity of the Ann Arbor Arboretum, rather than through downtown Ann Arbor, showed an increased capacity for attention."
In an article from Tom Friedman today on Pirates and U.S. foreign policy, he said. "The issues we have with them look less like problems that can be solved and more like conditions that we have to manage." This made me think about social media – not easily solved but you need to manage. This week I was talking to a company about the importance of online reputation management and the need to be prepared and understand how to use this media if your "Dell moment" arrives.  I do not think I made much headway because they felt safer being under the radar.  Companies might not be able to solve the countless ways that their reputations can be harmed online (think Dominos pizza) but they need to try to manage their online reputations because doing nothing or next to nothing is irresponsible. You've got to think of your employees, customers and investors. That's my two cents.
By the way, participated in a new business meeting with my colleagues in LA. They are damm good!
  Found this fascinating article about the financial services sector and reputation.  Saw it referenced on Twitter. It's titled Rebuilding Trust with Enterprise Social Networking and describes how some financial services companies are using ERM (enterprise relationship management) effectively to network internally for external relationship-building.  If you are into that sort of thing, read it.  What interested me were two sentences at the top of the article: "Reputation and brand won't carry the weight they did before the crisis. In this new world, where reputation is no longer enough to create confidence, people turn to trusted individuals."  Although I realize the author was referring to internal trusted individuals who provide colleagues with access to relationships to grow business, it got me thinking about individual vs. collective reputation.  I think that most people are disenchanted with trusting individuals as much as they did. They just need to remind themselves of CEOs, presidents, investment advisors, politicians, journalists and many more that have let us down. The trust levels of most people of influence could not be lower.  Let's not forget that many smart people trusted Bernie Madoff with their life savings because of his carefully built exclusive reputation. The recession has revealed many phonies behind those once golden reputations.   In my way of thinking, I believe that company and brand reputation are still going strong (with less fanfare than before) despite being misled by certain individual leaders.  Many company and brand reputations in select sectors are dented but not smashed. My sense is that there will be a resurgence of intense reputation-building as companies get back on their feet and realize that they must build enduring reputations for the long-term that are based on credibility, accountability and sound leadership. I think we haven't seen anything yet!  Individual reputation-building might take a back seat to company reputation for a long while to come. Individual reputation-building will have to be carried out on behalf of the collective company reputation to really ring true.
Industry reputation is critical today. For a long time, the tobacco and oil industries were known as "black hat" companies. Until about six years ago, I had never heard the term. According to Wikipedia and clearly how the term came to be, "black hat is the villain or bad guy, especially in a western movie in which such a character would wear a black hat in contrast to the hero's white hat."  Black hat companies are clearly not positively regarded. Today we are witnessing more industries trying to combat negative perceptions under the black hat umbrella – financial services companies, insurance companies and the old faithful oil companies.  
As financial services companies faced increasing criticism last fall, we decided to investigate how they were communicating online about the global economic crisis and protect their reputations. Today we released the findings of our analysis on home page communications among this sector. We audited home pages of the world's largest financial services companies from mid October to the end of February. Why the home page? As the world's foremost expert on Web usability, Jakob Nielsen, confirms: "The home page is your company's face to the world. The home page is the most important page on most Web sites and gets more page views than any other page." Although a number of the companies in our research commented on economic conditions in less accessible areas of their sites, we saw a general reluctance to tackle the issue head on via their most valuable piece of real estate, the home page.
Here is a brief synopsis of what we learned: The majority of financial services companies in the U.S. and Europe – 66% – have been very quiet when it comes to communicating about the economy on their corporate Web site home pages. Surprisingly, home page communications steadily increased from mid-October to mid-February (27% to 45%), but dropped precipitously during the last week of February for no apparent reason (to 34%). But back in October, only 27% communicated at all. Only two of the 55 companies we reviewed mentioned the Bernie Madoff fraud over the five-month period.
As Barb Iverson, president of Weber Shandwick's financial services industry practice group, commented: "It is not enough for leading financial services companies to communicate only in good times. Our ongoing analysis leads us to recommend to financial services companies that they use their low-cost/high-impact home pages to communicate more directly and personally with their stakeholders by acknowledging and addressing customer and investor financial concerns."
I would add that reputations are best recovered through tireless communications. The best way to begin restoring the reputation of the financial services sector is by overcommunicating and reassuring customers online and offline. Some of the best practice companies in the survey had CEO letters with pictures, videos, corporate statements and Webcasts.  No doubt about it, something can be done despite the fact that there is limited information about the economy's direction and uncertainty about where the world is headed. I should add that some financial services are speaking publlicly about economic prospects and making themselves accessible to investors, the media, employees and customers. Our analysis is just one way to look at how companies are effectively managing during this downturn.  I am confident that home pages in many sectors under scutiny will be getting onboard with their home page communications as soon as they read this (hope is a good thing).
  "Schawbel is a personal branding force of nature," according to Fast Company. I have to agree. He is relentless at branding himself. I don't know how he finds the time. Dan is a leading personal branding expert for Gen-Y and just about for anyone. He is the author of a new book called, Me 2.0: Build a Powerful Brand to Achieve Career Success (Kaplan, April 2009). Clever title…Me 2.0. Dan has a magazine on personal branding, personalized press kit, his own personal branding awards (love that!) and personal branding TV. Gives me the idea that perhaps I should create the Reputation awards but I think that Fortune already does that! I feel like Rip Van Winkle compared to the speed in which he has branded himself already since he's only in his 20s.
Dan and I have had a few emails back and forth awhile ago since he must have found me in a Google search on reputation. Personal branding and personal reputation are very much intertwined. I see personal reputation as a benefit for one's company and he sees it a way to enhance your career and standing in life.  I did not realize that he was a Social Media marketing specialist at a much admired technology company, EMC. 
Dan provides useful advice in his new book on the importance of branding yourself, especially in this current economic environment. He advises people to develop their own authentic personal brand and then network the hell out of it. He does it for himself so his book has the ring of truth to it. I only read the first chapter since it's been a busy week. But check it out.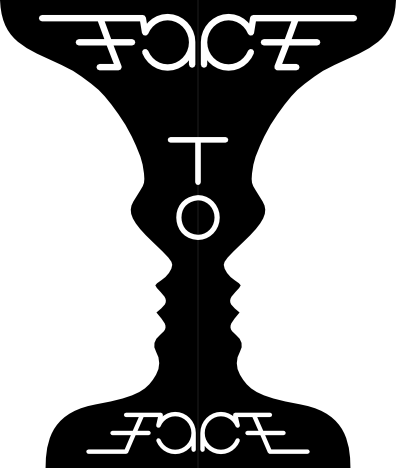 Heyman Associates recently conducted a survey among 550 corporate communications executives and some human resources professionals — "Is Your Company Talking to You?" A large 71% said that they are getting the amount of information they want about their company's current economic situation. Also the person doing the most talking was the CEO (81%). This is good news because our research at Weber Shandwick found last October that 71% of people felt that their company's leadership should be communicating more about current economic problems and 54% had not heard from company leaders at all on the impact of the financial crisis on their company.  Luckily, things have changed on the communications front for most people.
What interested me was that a majority said that they would like increased informal in-person communication.  Nearly two-thirds (65%) wanted increased informal in-person communication while one-half (50%) preferred increased formal in-person meetings. These figures are quite high compared to the less than one-third (31%) who desire increased formal written materials.  There is always a segment who does not want to get too close to management or consider their communications a waste of time. This reminds me of the day that I was at the offices of a truly notable company and heard that an employee emailed the CEO asking to be taken off the CEO's mailing list because he did not want his inbox clogged with messages he never read. Wow. Wonder where this person is today.
Reputations today can be simply built on going back to the basics such as good internal communications. Having an employee base that supports the company's initiatives is critical. A work force where the CEO communicates in-person, face to face or face to face(s) goes far in developing loyalty, familiarity and support. I endorse as much face-to-face as possible in this fragile reputation world.