Archive for December, 2009
  Wanted to make sure that us reputation-watchers do not miss the recent new product announcement before the year closes — reputation insurance! Tiger Woods may not have been the impetus, but I'm sure that he helped cement its future viability. DeWitt Stern, a 110 year old insurance broker, is planning to launch this reputation risk product using the directors' and officers' liability insurance (D&O) model which protects directors/officers from shareholder law suits. Heard about this in The Financial Times and The Washington Post.  The reputation-based product "would pay policy holders for the lost sales, ad expenses and endorser fees caused by a public relations crisis — some unforseen event or misbehavior that casts a shadow over the company."  Needless to say, someone is going to have to define what exactly constitutes a crisis or "shadow over the company."  DeWitt Stern says the product was in progress before the Woods incident which I believe to be the case.  Makes sense in this world of Internet nakedness and transparency, celebrities will be prime targets for disclosures of all kinds.  Interesting too, DeWitt Stern will be able to provide help with a crisis communications strategy when that celebrity endorser goes wild!  A total package.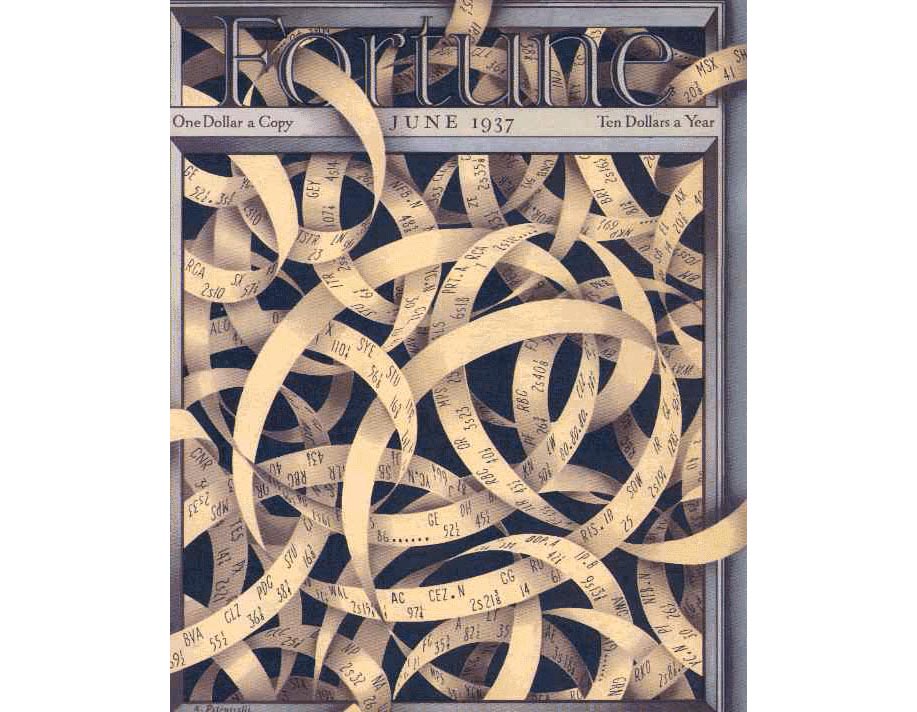 In October, the WSJ wrote about how Fortune was cutting back on its heroic CEO magazine covers as it revamps itself in light of the changing media and anti-CEO landscape. The article said, "One casualty will be the CEO-as-god magazine covers that have been a staple of the magazine, whether with Jack Welch or Warren Buffett." As a Fortune lover, former employee and CEO-watcher, that quote remained firmly imprinted in my brain. Despite the negative perceptions of many CEOs today, CEOs still hold great interest to business people, investors, employees and other key stakeholders. They still help to determine the destiny of companies by picking the right teams, building best-in-class cultures making the tough decisions. So as the year comes to a close, I decided to look into whether the business magazines and Time have been pushing CEO mugshots on or off their covers during this tumultuous year  and compared to the past several years. The results are below. 
 As you can see, there was pullback in the business magazine category except for Fortune. Fortune had 8 covers in 2007 and in 2008 and one more in 2009. Besides Bernie Madoff of Ponzi fame, the CEOs on Fortune's covers were the likes of champions such as Warren Buffett, Steve Jobs, Jeff Bezos and Mark Zuckerberg — leaders that all accomplished amazing deeds and built good reputations.  It would be hard to argue that they did not deserve to grace a Fortune cover. Time actually added one (Rupert Murdoch of News Corp.) in 2009.  Will be interesting to see where the new Bloomberg BusinessWeek falls out one year from now.
We'll take a look again in 2010 as CEO reputations hopefully begin to rebound (a little).
PS. The cover in my post is one of my all-time favorites and I have a large one framed in my office at home. It's spectacular.
Thankfully it is getting near the end of the year. No better time than now for Ethisphere to come out with its 2009 list of the most influential people in business ethics.  I thought I would look at how many chairmen and/or CEOs made the list during these past 12 months of dismal business scandals and economic news. Only six CEOs of Fortune 500 companies made the business ethics leadership list in 2009. This is a comedown from 2008's list where nearly three times more CEOs were considered influential business ethics leaders.  A larger 16 Fortune 500 CEOs were included in 2008. No comparison and hey, no surprise.  This is an indicator of why CEO reputation has been so low and getting lower. The CEOs who made the 2009 list are below.
Ranking*Name*Title*Company
6. Mike Duke – CEO, Walmart
15. Sharon Allen – Chairman, Deloitte
17. Jeff Immelt – CEO, General Electric
19. Herbert Fisk Johnson, III – Chairman & CEO, SC Johnson
26. William Ballhaus – CEO, DynCorp
63. Ed Breen – Chairman and CEO, Tyco
Former GE CEO Jack Welch made the list at #65. I did not include him above but it is worth noting what Ethisphere said about him for making the list: "Welch makes the list for admitting in an interview with Financial Times that his focus on 'shareholder value' was 'the dumbest idea in the world.'" I wish I had remembered this quote for my recent posts on why CEOs matter. If you have been reading, you'll know that I commented on the Wall Street Journal and Financial Times stories on the most worthy CEOs. (See previous posts) Their yardstick was financial performance. Point made.
Do CEOs make a difference? For some reason, as the year closes, this one question seems to be a recurring one. The Wall Street Journal just asked and answered this question and Barron's Most Respected CEOs is out soon. Stefan Stern in the Financial Times writes today about a new study coming out by Morten Hansen of University of California at Berkeley and fellow colleagues at Insead on the performance of nearly 2,000 CEOs at 1,200 public companies over the past 15 years. As Stern reports, the full document will be in Harvard Business Review's  January (and revamped) issue (www.hbr.org/top-ceos). The report identifies top performing CEOs (think Steve Jobs, John Chambers, Jeff Bezos, Eric Schmidt, etc.) Check out the list. Their basic conclusion, "A CEO can have a great impact by creating a strong team." Stern's concluding remarks: "Bosses set the pace and direction, and lead the top team. Their judgment and people management skills are vital. So how important are CEOs, exactly? I admit it. Very." I would add that CEOs also set the tone. And no surprise that there is no correlation between celebrity and performance. Many of the celebrity CEOs did not make it to the top whatsoever. However, again, I have to ask whether it all comes down to financial performance? Is that the only and best yardstick for being named a best CEO? What about all those other intangibles that are harder to measure – treating employees well, corporate citizenship and diversity? We need a more inclusive measurement of CEO value that takes "society" into account. Isn't that what all the fuss is about with banks, bonuses and risk?
   The test question. Warren Buffett says he uses a New York Times example to advise leaders in his company whether they should take certain actions and risk ruining their reputations overnight. He warns them that if they think they'd feel uncomfortable seeing whatever they did or said on page one of the New York Times, they shouldn't do it. He could add another verion — think about your mom reading what you did or said on the front page of your local paper. (Somehow I don't think Tiger Woods took this test.)  In our social media guidelines for employees at Weber Shandwick, we have a more intuitive but equally important test. We remind people that if they are posting online and have any doubt about what they are doing or saying, that's evidence enough not to go ahead.  If they are not sure, we suggest asking their supervisor.  Believe me, this guidance is not as easy as it sounds.  There are times I doubt what I am about to write and steer away from it after thinking twice. I usually ask myself what my boss would say and that usually does the trick!
In recent weeks as executive bonuses have become the talk of the town, a new test was suggested by David Wessel in one of his columns for the Wall Street Journal.  He quoted Britain's finance minister, Alistair Darling (I always think of the Darlings from Peter Pan when I hear his name) who remarked at a WSJ Future of Finance conference in London packed with financiers that "you have to pass the next-door neighbor test. You have to be able to look at your next-door neighbor and justify what you are doing."  Wessel's commentary on this new test was right on the money: "And many of them cannot. They cannot even explain what they do. They promise better 'risk management,' but to many of their neighbors the past few years were all risk, no management." All risk and no management….I love that!
I would have changed the Darling test question to something along the lines that if you can explain to your neighbor why you should get a bonus in the millions when the economy is failing, unemployment is high and public outrage is off the charts, then maybe you actually deserve it. But I agree that many, not all, financiers cannot explain how they actually managed risk well enough for most of us over the past 18 months and helped make our economy more productive and safer for future generations.  
All this makes me wonder what the next test question will be 12 months from now.  How about….if you don't want to see what you said or did on the home page of the Huffington Post, don't do it!  A possibility.
I heard about an interesting blog post the other day. Julia Kirby, an editor at Harvard Business Review, blogged about the Maclaren stroller recall last month. I live in more-fertile-than-thou Park Slope where Maclaren strollers probably have the highest density of any borough. Park Slope is the neighborhood in which Amy Sohn just wrote a best selling book, Prospect Park West, about the lives of chic and cranky mommies, plentiful playgrounds and majestic brownstones. As you may recall, Maclaren announced a recall of every baby stroller made in the US over the past decade. If a baby's fingers were in the wrong place when the strollers opened, there was risk of damage to the child's fingers (amputation!). The blog describes what Maclaren was doing about the situation as it became a media frenzy. The best part were people's responses to Kirby's question about what would you do if you were the president of Maclaren USA? Definitely worth a read if you want to brush up on crisis response strategies (how to make the hinge repair kits available to owners, working with the CPSC – Consumer to Product Safety Commision's Office of Compliance, working with retailers, engaging outside investigators, producing a video on how to use the strollers properly and the new hinges, confusion over misinformation, competitive issues, etc.)
What truly fascinated me is that the CEO of Maclaren USA posted on Kirby's blog in response to the comments made. They were his first substantive remarks. Here is just a piece of his blog response.
"I cannot but benefit from all the contributors for the value they are providing to my perspective as the CEO of Maclaren USA. I note with interest the comments from Ian Mitroff and Robin Cohn. Only if we could get Alan Schoem of the CPSC to participate. There are many comments that will shortly appear on our website and through a blog site that I am setting up for direct communication with any and all consumers therefore I would be sparse with my words here [although the posting promises to be long]. It goes as follows, in short, and I hope people would not take these out of context: 1. The biggest issue we are facing now is that the products are safe 'in-use' 2. The issues that revolve around the unfortunate injuries are issues that are industry wide. 3. In unit terms, there are 20 times more strollers sold in the USA than Maclarens each year and they ALL have the same issue. What do you do when you face a situation like this? This is what we are trying to manage. On the other hand, what is the ultimate aim of an industry regulator such as in this industry. I would submit that the aim of such an exercise would be: 1. Provide "corrective action" to ensure safety of consumers 2. To raise awareness in respect of the issue amongst ALL consumers of such products 3. To raise standards in the industry by highlighting weaknesses in regulation or industry practice In my view, none of the above were achieved and this was mainly as a result of an early leak in the agreed joint recall announcement planned for November 10th. This leak was as a result of inadequate procedures to protect the necessary confidentiality of process in order to ensure that the objectives are not compromised. The result of this early leak was panic amongst parent and tens of thousands of calls and website visits to the wrong addresses. All of this with a company team that was preparing for the following day."
Not only is it amazing that the CEO felt the urgency to post about the stroller problem before his company's blog was up and running (most CEOs restrain themselves) but he told us about the leak that unraveled their plans. The BIG lesson to be learned here is that companies should plan for leaks because it is nearly inevitable today. In fact, our research among executives on safeguarding reputations online found that confidential leaks are one of the night terrors that keep them awake at night. All communications professionals should build the possibility of a leak into any crisis planning because it happens more than we anticipate. I applaud the CEO for defending the Maclaren reputation and getting some of the facts straight. I wonder if he would have revealed as much as he did on the blog if he had waited. Quite possibly, he received several tips on managing the crisis from the thoughtful commenters and tested out a few messages himself before the company blog appeared. Might have been a very smart strategy. However, it will be interesting to hear more about how the crisis impacted their reputation and subsequent sales.
Quite the week on many counts. For one, I was quoted in the WSJ on the Tiger Woods crisis. The best part about being quoted besides seeing what the writer ends up taking from your conversation and how it fits into the piece is the time spent on thinking about the question you are likely to be asked. I would say that most times, I can never tell what will be quoted after a 20 minute conversation. I knew that the writer would have to start out wiht the crisis lesson 101 that everyone has been talking about which is to get out in front of the news. So I did not feel required to say that. Anyhow, we covered many topics and she quoted me about sometimes ignoring your counsellors and following what your core values say are important (that of the company).  The question was what lessons does the Tiger Woods crisis provide for companies?  And there are plenty. My friend Joy Sever, another reputation expert, sent me this excerpt in our late night exchange on the topic from Bill Moyers' interview with author Jeanette Winterson about heroes. Thought it was worth repeating here.
BILL MOYERS: What intrigues me about the Greek gods, Romans too, is that they do great deeds. But also they get drunk, and as you say, they womanize, they lie, they negotiate with the Gods of the underworld. It's true, isn't it, that if you find the hero in mythology, you also discover the monster?

JEANETTE WINTERSON: Always, yes. The thing is double faced. It's as though these people are hinged in the center, and that the good and the bad have folded back, touching each other in each person. But you know, that's what so strikingly true, isn't it, about the human condition? That we're not one or the other, or very rarely. Often, the people who do achieve great things, are also people who have fatal flaws. All heroes have fatal flaws as well as reprehensible conduct. … when you read the hero myths, the things that brings them down are always very trivial. It's always the thing in themselves that they can't control. And there is also a truth about the hero, that they can never be killed, or destroyed by anything simply from the outside. They have somewhere to collude in their own death or destruction.
Then I got an email mid-week from Del Jones at USA Today on second generation CEOs. He was writing about the Comcast acquisition of GE's NBC Universal and the prospects for CEO Brian Roberts. I've always had a special interest in family businesses because it seems that my entire extended family was involved in one for ever and a day. It's what got me so interested in business in the first place. So when asked about my thoughts on Roberts, I remembered the saying that I heard from my dad which was that the first generation starts a business, the second generation runs it, and the third generation ruins it. That's the quote he used in the article .  In retrospect, it was the right thing for me to say although at the time I was not so sure.
In both articles this week, I was the closer. I wonder what that means.
   Just downloaded parts of Korn/Ferry's new quarterly magazine that was just launched for CEOs, board members and other top officers. The magazine is written by Korn/Ferry consultants along with renowned journalists from the Financial Times, The New York Times, The Economist, Harvard Business Review and The Wall Street Journal, as well as distinguished authors and academics. It is a handsomely produced publication with a broad collection of articles.  The articles on talent and leadership range from succession planning at McDonald's, corporate governance, crisis leadership from the CEO of American Express, and an article on Hong Kong based trading company Li & Fung Group.  As I thumbed through the pages, I even found business cartoons which I am not embarrassed to say are always fun and uplifting. The articles are serious, informative and timely.  I read the article by Glenn Rifkin on Warren Bennis titled The CEO Whisperer.  Perfect title for Bennis who is a legend in management circles.  Bennis is quoted as saying that one of the things lacking in most companies today is time to reflect on what went wrong and why.  I fully agree that there are not enough debriefings nowadays. I remarked in my book on reputation recovery how the Army has After Action Reviews in order to make sure that mistakes are not made twice. Similarly, The National Transportation Safety Board (NTSB) investigates airline crashes and other transportation accidents with a focus on finding the cause – not who is at fault.  
I intend to read the rest as the week goes on. Might find something on reputation that will be useful for my work. If not, I will make a suggestion that they consider it when the next quarter rolls around.