Archive for August, 2010
   Reputation dirt. An article in the Boston Globe describes what people can do to manage their personal and professional reputations.  The feature reviews various firms that help bury the negative and accentuate the positive. One of the experts quoted in the article, Harvard University Internet law professor Jonathan Zittrain, came up with an interesting idea. He suggested that people be allowed to declare "reputation bankruptcy.''  His idea is that people get to have their online reputations erased every few years to reset them, a method similar to what happens in personal financial bankruptcy.  Surely, this would lead to an entirely new industry — reputation bankruptcy experts. 
The question is whether it makes sense for people who have truly done something wrong (i.e., criminal history) to be given the right to erase their past when it is important to others who might be hiring them or living next door to them to know their backgrounds.  Again, it keeps coming back to the fact  that people should think not once, not twice but possibly three or more times about doing something that is wrong. in the first place.
Stephen Colbert of  The Colbert Report had a funny riff on online reputation management.  I found it on Reputation Defender's blog (a leading firm that helps bury the negative). Worth the look.
  Who would believe that the late Peter Drucker, famed management guru, would be a hit among young business women in Japan? Well it is true. His reputation lives on. The hit comes in the guise of a book, "What if the Female Manager of a High School Baseball Team read Drucker's Management"  and is a favorite among this generation in Japan. The book is based on a story about a girl who is the all around go-to member of a baseball team headed by a male coach. She decides to set some goals for the unambitious team after reading Drucker's 1973 book, "Management: Tasks, Responsibilities, Practices" and by focusing on discrete, measurable goals leads them towards a championship title.  Interestingly, only 61% of women in Japan work and less than 1% are on boards. The hope is that these young women with the noses in Drucker's management theories might just change the world. [Read about this in The Economist and thought it was a cool way to teach the importance of good management.]
Some people have unequaled reputations. The late CK Prahalad had one. He was one of the most influential management thought leaders of this generation. One of his books, The Fortune at the Bottom of the Pyramid, was groundbreaking and foresaw the rise of emerging markets.  He was definitely always a step ahead. Strategy + Business, the management journal of Booz Allen, has a wonderful interview with him from 2009 and one of his comments struck a chord. It reminded me of the courage I need whenever I embark on a new thought leadership initiative that raises eyebrows with some people.
Every one of my research projects started the same way: recognizing that the established theory did not explain a certain phenomenon. We had to stay constantly focused on weak signals. Each weak signal was a contradictory phenomenon that was not happening across the board. You could very easily say, "Dismiss it, this is an outlier, so we don't have to worry about it." But the outliers and weak signals were the places to find a different way to think about the problem.
To make a difference, you always have to start with the outlier or the unexpected. Recently I had an inkling to follow a particular trend and mentioned it to someone  in the field. They said that they had thought about it and decided it was not going to go anywhere.  It wouldn't happen. At first, I readily accepted his point of view. Then I thought about the weak signal this trend was giving out and that perhaps I was indeed right.  I could be wrong but it is probably worth following just in case. Anyhow, I am going to pursue this little idea and see where it takes me.  After I read Prahalad's statement, I made up my mind to mine my own ideas.
In an interview with the CEO of Google, Eric Schmidt opines on the future of search. He makes an interesting predicition in the wide-ranging interview. Schmidt says: "…apparently seriously, that every young person one day will be entitled automatically to change his or her name on reaching adulthood in order to disown youthful hijinks stored on their friends' social media sites."
This notion of name-change raises interesting questions about reputation if we can disown our youthful indiscretions and misguided ways from the past.  If reputation can be altered or amended at the magic age of 18 or 21, how authentic can reputation really be? I wonder if the younger people he is talking about are now more careful about their actions, relationships and words because they know deep down that we are all indexed somewhere. To give younger people a digital eraser as they enter adulthood might just keep them (not all) from properly shaping their moral character and understanding that there are consequences to what they do.
Of course, I would very much like to think that everyone gets one free pass sometime in life and could opt to wipe out one past error or misstep but I think that given the choice, it would be agony to pick just one! Also, there seems to be an entire business devoted to burying those misdeeds so not sure changing one's name is necessary.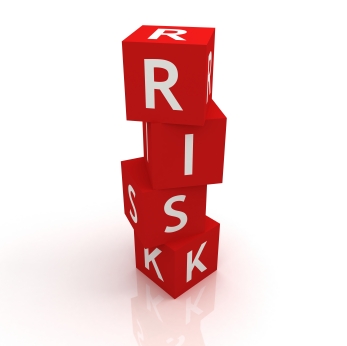 Korn/Ferry just released some new research among executives and board members worldwide. Risk management is clearly a topic du jour among the executive class. The survey found that nearly six in 10 (57%) are spending more time and attention on risk management. In light of the rolling crises that seem to be playing out in the media over the past eight months, it pays to be prepared and know what's on the horizon. In our business at Weber Shandwick, crisis response and crisis preparedness seems to be on the upswing, thereby highlighting top execs' concern over being in the "hot seat."
Two findings stood out. First, a full 59% said that the recent scrutiny on reputation risk has had a good effect on how Boards perceive the need for crisis preparedness and reputation management. Steve Mader at K/F says that the survey "shows the majority of companies have already taken practical steps to enhance their risk management practices and awareness." I agree.
Secondly, as you have heard me say and post, the CEO is the guardian of the company's reputation which includes such components as people, products/services, responsibility, financial performance, leadership and "values" or "ethics." K/F asked these executives who at the company has direct responsibility for risk management and the lead candidate was the CEO at 43%. Next to the CEO came the COO at 19%. CEOs continue to get all the blame for ethical or reputational transgressions and all the credit when things go right. That's the deal.
Intriguing. There is a company called Reputation Retriever who helps you out with any online defamation of your character or reputation. The tag line is one of a kind….Bury Libel like a Bone. You gotta love it. I first heard about the company in an article that also had advertising for golden retriever puppies so I was a bit confused but went to their site. On the site they say, they will tackle your problem "like a junk yard dog." The site, however, must be unfinished because there is nothing up under About Us. And the photo on the home page seems to have an abundance of pretty women (14 women and 3 men). One of the women is holding a red folder which must mean she has urgent and dire information that must be dealt with immediately.  
Here is their sell in their own words: "It's important that you realize that usually the sort of people who start and continue smear campaigns about you or your business are known as sociopaths or psychopaths and may be dangerous. Are they disgruntled ex-employees, ex-lovers, competitors, enemies of some sort? As currently only your slander and libel enemies/sociopaths online are using negative phrases in their smear campaign against you, or your brand."
My sense is that they've been in the online defamation situation themselves which is what they say further down in the service explanation: "Reputation Retriever is so effective because some of its own staff have had to protect their own names from Internet slander defamation."
A different take on reputation management.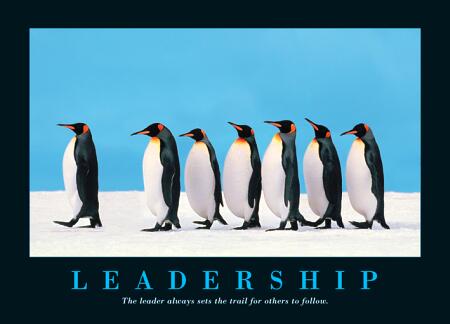 I admire people who have a vision and just go for it. Ann Charles, CEO of BRANDfog, is organizing a first time conference this fall filled with Great Leaders in the corporate responsibility area.  The name of her conference is Great Leaders Conference. The line up is pretty amazing and I have no doubt that she will pull it off because she has a passion for the topic and is determined to make this happen again and elsewhere. I should mention that her company, BRANDfog, offers social media and CSR strategies for CEOs (which is how we met because of our common interests)  and this conference will be all about how great leaders use their social influence and social channels to give back to society. The invitation-only Conference will be very inspiring and with the line-up, it should most certainly turn the subject of bad behaving CEOs to CEOs acting nobly.  (I recall one day talking about the concept of noble leadership. Now is certainly the time.) The line up of CEO speakers are:
Ishmael Beah, Author, Memoirs of a Boy Soldier
John Hope Bryant, CEO, Operation Hope
Majora Carter, President, Majora Carter Group; MacArthur "Genius" Fellowship recipient
Tony Hsieh, CEO, Zappos; No. 1 NYT bestselling author, Delivering Happiness
Wyclef Jean, Grammy winner; founder, Yele Haiti
David Jones, CEO, Havas, Euro RSCG Worldwide
Stephen McDonnell, CEO, Applegate Farms
Simon Sinek, Founder, Start with Why
Jeffrey Swartz, CEO, Timberland
Baratunde Thurston, Web and Politics editor, The Onion
John Wood, CEO, Room to Read
In addition, Isobel Coleman will be speaking who is a Senior Fellow for U.S. Foreign Policy at the Council on Foreign Relations in New York, where her focus on the Middle East and South Asia has helped make her new book a compelling read, Paradise Beneath Her Feet: How Women are Transforming the Middle East.  She is leading a panel discussion on the changing culture of leadership and women's role in that transformation.
True to the vision of the conference, the proceeds will fund 18 libraries for Room to Read.
The conference is in New York on October 7th. Check it out. I hope to be there.
My Google Alert this morning told me about a Reputation Blacklist.  I had to find out what that was and although I read the article, I must admit not understanding much beyond zoning off  "malicious" viruses that potentially damage computer networks. The article said, "One of the architects of the DNS, the naming system for the Internet, is building into the server software for the Internet a system to allow cooperating servers to share reputation data in order to block malicious domains."  The concept of a Blacklist or Black List seems to be coming back from those days when people were blacklisted. Now companies and viruses are making the Blacklist comeback. In a previous post, I mentioned the Corporate Responsibility Black List which identified those companies with the worst track records when it comes to CSR.
On another topic, I continue to collect a list of different interesting ways that the word "reputation" is used these days. It appears everywhere I turn,I see reputation used. I went back to see if "reputation" has become ubiquitous or if I am singularly focused on the term. In 2005, "reputation" received 2, 460, 000 mentions. In 2009, it received 66,100,000 mentions in my Google search. That's a big jump in just five years. I am sure that 2010 will be a doozy.
Have a good Sunday.
When asked whether CEOs take as much action as they should to protect their company reputations, CEOs came back with a resounding yes in research by NYSEEuroNext. A full 76% believe that they are on top of safeguarding their reputation. The remaining 24% probably thinks they are not doing enough which is also a good thing.  However, considering that it is the job of the CEO to be the company's reputation guardian, why would 2010′s figure be lower than what CEOs believed in 2006 (84%) about being ready to defend their reputations.  Could it be that CEOs recognize that as prepared as they may be, there is always something around the corner that will surprise them.  They are not as confident perhaps as they were several years ago when they may have thought that reputation protection was about branding well and getting their Web site up to par. I think the past year has humbled the best of them.
How rewarding can the job of CEO be afterall?  Research by NYSEEuroNext and ORC asked global CEOs this very question and they were not asking about compensation. That's a whole other subject.
Turns out that 50% of CEOs in 2010 say that the job is more rewarding now vs. three years ago.  This is a nice lift from one year ago in 2009 when 38% said it was more rewarding.  Apparently 2008 was a better year since 60% of CEOs said it was more rewarding than three years earlier. The bounce back in 2010, however,  is heartening considering how tough the job has become and how bad the economy has been altogether. Alas, lets not overlook that one out of two CEOs this year are not chiming in that the job is more rewarding vs. three years ago.  One of the reasons may be that a full 97% or just about every CEO says that the job is more time-consuming that it was three years ago and this high figure has not changed over the past five years. No matter what year, the CEO job never ends just because it is the weekend or post dinner hours. The world has been turned on its head and the job is undeniably 24/7.
Interestingly, non-US CEOs see the job as more rewarding than US CEOs (62% vs. 40%), a pattern that has held for five years. What do non-US CEOs know that US CEOs don't know about enjoying their lives? Perhaps they worry less about their reputations but I don't think that is the case. Perhaps non-US CEOs don't jump online every minute to read all the uncivil comments that are written about them by dissatisfied customers or former employees? Or perhaps non-US CEOs have more time off on vacation to recharge their batteries and unwind.  Since more non-US CEOs have separate chairmen, perhaps they get to share some of the responsibility of leadership which makes the job nore rewarding vs. here in the US where the trend is still predominantly CEOs and chairmen being one and the same. Would require deeper analysis but is a thought.
Let's hope that 2011 shows a continued trend to adding some more enjoyment into the job — especially because CEO leadership does impact us all, one way or the other. We certainly don't need strung out leaders at the helm.
[Not sure why I chose a hammock as my graphic but I thought that perhaps CEOs need to kick back alittle in August]