Archive for October, 2010
First things first. I thought I should mention that an article I wrote on how companies are responding to online antagonists is appearing in the December issue of Harvard Business Review. The article, Reputation Warfare,  identifies six strategies for managing reputation in an informational age. I am very excited about it and look forward to telling you more when it appears.

Thought I would continue on our research on Socializing Your CEO: From (Un)Social to Social. In addition to analyzing where CEOS engaged online and offline, we examined whether CEOs were speaking at conferences. I have often stated here that the executive conference business seems to be flourishing and I like to follow these kinds of trends. We did find that CEOs were on the speaking circuit and taking advantage of this unique opportunity to engage audiences, network and tell their story. Four in 10 top 50 global CEOs (40%) in our audit gave a speech in 2009, with nearly one in four (23%) speaking at an esteemed Five-Star conference. [Five-Star conferences include forums such as Fortune, Wall Street Journal, Clinton Global Initiative, Forbes CEO conferences and the World Economic Forum.] Weber Shandwick continues to track and research executive conferences which is why we made sure to add this to our list of criteria for Social CEOs.

An interesting side note was that CEO participation in speaking engagements increased with tenure — half of all CEOs in office for five years or more (50%) addressed an external audience through speaking engagements compared to nearly one-third (32%) of those in office three years or less. Clearly, as longer-tenure CEOs begin contemplating their legacies and how to position their companies for the next generation, CEOs take their role as content providers even more seriously. This actually makes sense although I would add that it appears that CEOs are eager to speak at the right venues with the right audiences, regardless of tenure.

Business school forums were chosen by 10% of the leading CEOs audited. As the economy recovers, I expect this type of forum to increase as CEOs go on the campaign trail to attract the best talent. I anticipate a rise in CEO commencement speeches as well since these speeches are readily rebroadcast online as well as being reported in the traditional media. This is a surefire easy way to boost a CEO's sociability index….repurpose those speeches on the company YouTube channel or web site. No reason not to.
   We just published our new research (The Rising CCO) on CCOs — corporate communications officers around the world. We survey them every year with partner Spencer Stuart. This is our third wave and there are always interesting findings since 12 months certainly changes things quite a bit.
Here are some interesting findings that you were not called out in the press release.
We asked CCOs which function they expect to increase most dramatically in importance in the next 12 months. The number one function is corporate reputation. This function has increased since we first asked this question.
CCOs' visit to the board is increasing as well, perhaps underscoring the importance of issues that CCOs and their CEOs face and its importance to the reputation of the company. In 2010, the median number of invitations to the board meeting was 14, a little more than once a month. This beats the median of 11 times in 2008.
We asked about the presence of social media threats and how prepared CCOs feel today.  Most admired company CCOs and less admired company CCO both say that they've experienced these kinds of online threats in the past year (39% vs. 36%, respectively).  What I found most interesting was that the most admired company CCOs were considerably more likely to say they were prepared to deal with online threats compared to their less admired company CCOs (44% vs. 23%).  This large gap certainly says that communications officers working in companies lower on the totem pole of reputation esteem should get their houses in order when it comes to reputation defense.  The reputation attacks are only going to increase, not decrease.  North American CCOs are more likely than their peers in Europe and Asia Pacific to say they are prepared.
Hope you find these findings interesting like I do. Reputation, whether for the company or the brand, is increasingly critical to the bottom line and to public opinion. Glad that CCOs agree.
Hope to report more in my next blog. But take a look for yourself.
  I learn something new everyday.  Lately it has to do with Social CEOs because we just released our new study and we are being asked about it and how CEOs should get started. The president and CEO of BestBuyCanada, Mike Platt, Tweets (@BBYCanadaMike) and he has the coolest video replies for customers. They are just so friendly. I thought it was fun. Check this out.
Tomorrow is another day, another lesson.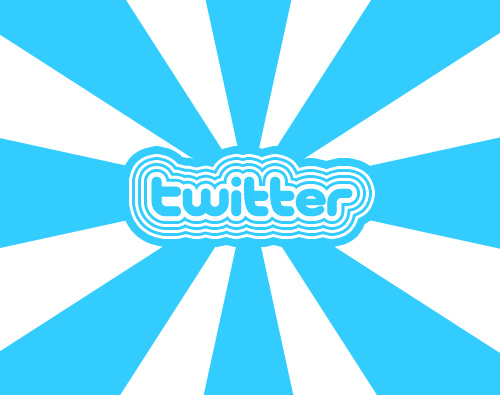 Weber Shandwick regularly hosts Twitter Dialogues (#SocialID) and this past Friday was on our new research on Socializing Your CEO.  See my last few posts as well.  I was asked to join my colleague Natalie Petrouhoff who we refer to as Dr Natalie (@drnatalie) to tweet about the merits and obstacles to CEOs communicating online as well as offline. It was an animated discussion and certainly kept me on my toes (or fingers on the keys?) for the full hour.
The topic of other executives using social media arose. This signaled to me that the people joining the dialogue were quite sophisticated about communications. Of course, executives besides the CEO should be communicating because they are often more believable than those at the top. Companies should be seriously considering how they can communicate using their employees, from bottom to top (although I recognize that this does not always work in some cultures or heavily regulated industries).  I wholeheartedly believe that if a company has a chief sustainability officer or marketing officer or any other C-level title, they should strategize how to echo, share and engage others about what they do on behalf of their companies.
Another insightful comment was that Twitter could help CEOs learn message discipline….keeping their communications in 140 characters. Good point.
The discussion was wide-ranging.  A favorite moment was when the CEO of ING Direct in Canada joined.  Thanks to Peter Aceto for braving the new medium (@CEO_INGDIRECT).  One of his tweets is a classic…..
6:38 pm CEO_INGDIRECT: #SocialID Twitter is a form of customer service, spelled out in a series of 140-character messages.
To all those who joined, appreciate your time and comments. Brave on.
I was surprised in our recent research on Social CEOs that CEOs we studied were not silent over the past two years. Whether in spite of or because many CEOs and their companies suffered significant reputational blows in the past year, CEOs did not pull back from traditional media — newspapers, magazines and news services — but used them as vehicles to narrate their company point of view and tell the story as they saw fit. In 2009, the world's top CEOs were quoted 28% more than in 2007.  If you remember, 2007 was a good year when everyone had a reason to speak up. CEOs are clearly taking their role as company narrator to heart. I believe they now realize that silence gets filled by detractors and over the past two years, the knives have surely been out.  As well, I think that boards are more demanding of their CEOs to take their story to the media. In five years, I think that more CEOs will be taking to the "social" airwaves as well.
While I am still on the subject of Social CEOs, please check out my post on the HBR blog. You will find the point of view interesting and I am a compulsive answer-er.
It is surprising to me how quickly people assume that I am advocating for big time CEOs to tweet. I guess when you hear the words "Socializing Your CEO," people immediately think that is what I am advising. Far from it. My recommendation is to start with the fundamentals — a video, a podcast, a speech online. Use your corporate YouTube channel. Check with legal counsel. Ask around. Check out your competitors and other industries.
Speaking of YouTube, one of the more heartening findings was that in 2007, we found that 34% of the CEOs we researched had a corporate YouTube channel. Two years later, the figure was 56%. Additionally, in 2007, only 2% of the CEOs were featured on their corporate YouTube channels vs. a respectable 12% two years later. Happily, movement in the right direction. We point out that a company-controlled site is an easy, straightforward and simple way to add some personality and humanity to the CEO role and tell the company story in a compelling way. YouTube might just be a Social CEO's new best friend. Of course, some detractor could copy the video and redo in a negative way but that can happen whether a CEO is Social or not. This is 2010 afterall.
  We released a new study today on the social-ability of CEOs (see link below for executive summary).  As the worlds of traditional and social media collide and vast technological change is upon us, we decided to ask whether those at the top are minding their social reputations as well as their corporate reputations.  In a way, they are one and the same since reputation is my middle name and I dutifully follow CEO reputations, we decided to explore more deeply.
How social are those chief executives at the top of the revenue pyramid? We found that the majority of CEOs from the world's largest companies—64 percent—are not social, that is, they are not publicly, visibly engaging online with external stakeholders.  Now they probably engage internally with employees using social media (their intranet, blogs possibly, web casts) but that is hardly easy to research.  Our research undertaking was daunting enough. 
It took us nearly a year to complete the research when all was said and done. In the process, we learned why there are mostly anecdotes out there about CEOs' use of social media.  Some CEOs have common names resulting in either extensive digging or there are simply too many matches to determine which is correct (e.g., John Watson of Chevron or Mike Duke of Walmart). CEOs turnover is high which means that tenure dates must be closely regarded for each search.  CEO and company names can vary in spelling, requiring all variations to be checked (e.g., IBM is found as IBM, I.B.M. and International Business Machines). Search engines are inefficient as a research tool as it pulls in too many results to sift through which requires investigating each CEO one by one. Web sites are rarely comprehensive and archives are short-lived. Each web site is unique requiring tailored searches (e.g., one web site may have speeches archived with the press releases in the media section and another may have speeches archived with the CEO's biography).  Would be wonderful if there was a commonly recognized way to organize corporate web sites.
We audited the online communications (as well as traditional activities and coverage) of 60 CEOs of the top 50 global Fortune 500 companies. Some companies had two CEOs in one year which is why we ended up with 60, not 50. We also looked back as best we could to 2007 for comparisons. You can find the results at "Socializing Your CEO: From (Un)Social to Social."
Here are some stats:
97% of CEOs communicated either through traditional or online channels
Only 36% of CEO are engaged through their corporate web sites or in social media
Most popular CEO online communications activity is posted letters or messages on company web sites – at 28%
18% use video/podcasts on their company website or company YouTube channel (there has been a near doubling of company YouTube channels from 2007 to 2009 (34% to 56%) and yet it is vastly under-utilized for featuring CEOs.
Few partake in Twitter (8%), Facebook (4%), MySpace (4%) or LinkedIn (4%)
Tomorrow I will write more about some other interesting findings.  The good news is that CEOs are extensively quoted in the business press and busy on the conference and business school circuit (93%). But CEOs are not yet fully socialized, often with good reason and sometimes not.
[Interestingly, when I went to Google Images and Bing to find a pix for this post, I did not have much to choose from when looking for "CEOs online."]
This week I joined a panel discussion on reputation and trust at American Banker/US Banker's The 25 Most Powerful Women in Banking national workshop.  The women in attendance were all very senior women with years of experience. I spoke about the changing world of reputation and how complex it had become. No longer are we living in a world where large corporate advertising campaigns suffice for reputation-building. Today, Google is a reputation management system not a search engine, microconstituencies are increasingly influential, the visible arm of government is no longer faint, an activist general public matters, and the media is never turned off. I talked about the radical changes in industry reputation – such as the financial sector – and how little attention is paid today to the tobacco industry compared to a decade ago where they seemed to be the only ones who did not lightly offer their employer's name when they walked into a room. In fact, there are few industries that have been untouched by issues and stumbles today.  As part of my comments, I mentioned how CEOs and companies are perceived to manage a crisis or catastrophe impacts reputation like never before.
The workshop was terrific. I was very impressed with the senior women in the room, their words of advice and the program itself. Thanks to Barbara Rhem for making the day so meaningful, downright educational and energizing.  I think every woman there would agree. A few things stuck out.
The regulatory environment has placed much demand on banks and other financial institutions. Many agreed that the demands required an increasing amount of time to the point that it was hard to focus on improving the bottom line.
There is no more climbing the ladder, it is climbing the lattice. The work place is more of a web than a straight chute to the top.
Sylvia Hewett, founding president of Center for Work-Life Policy and prolific researcher and who I admire, spoke about new research that she will be publishing soon on how women can succeed. She talked about pitfalls or tripwires that get in women's way. She talked about women clinging to "performance" while men focus on "relationships."  And it takes relationships to succeed. Also, women have to do better at figuring out how to use their friendships or professional relationships to get ahead and not think that they are violating their relationships. Additionally, women need to not share their ambivalence as readily as they do.
True or not, an interesting idea. GE's CEO was mentioned as asking executives how many loyal lieutenants they have to determine whether they have the support when things get rough or to push initiatives through.
As sexual politics and innuendos get exposed, it is becoming increasingly difficult for male and female executives to dine together. Had not thought of that. Ugh. Someone mentioned how at one Fortune 500 company, mentoring relationships where men and women are involved now include an executive coach for that very reason.
The need today to deal with "ambiguity" and "uncertainty" all the time today.  How we have to operate in the "grey zone." This of course applies to men as well as women.
The importance of boards in ferreting out risk and how women board members need to speak up and be strong when they things being done wrong.
Many of the women I sat with or overheard mentioned how they were used to being the only woman in the room in their companies and at meetings.  Remarkable how some things never change.
  Interesting leadership tactic surfaced when I was reading the New Yorker article on James Dyson of Dyson fame. Dyson forbids the writing of memos at his administrative headquarters so that people have to talk to each other. Since it is an open office, sounds alot easier than the usual dispersed office infrastructure. But I thought that he might just have a good idea. Years ago I recall reading how IBM's former CEO Lou Gerstner forbade internal memos when he found out early on how much time people spent on them instead of dealing with customers. He wisely regarded this as an early warning sign.  It was just a small part of the things he changed early on in the giant's turnaround. This practice resonated with me because earlier in my career I worked for a company where the internal memos and internal toasts made or broke careers. It was an art form unto itself and I learned to take it very seriously. When I went to another company, I was surprised how little it mattered as long as the message was clear and the writing grammatical. This also brings to mind a company where they took out all the elevators and made people walk the stairs so they would run into each other and interact. Not the best idea for skyscrapers but a good idea nevertheless. The fundamentals are always the bottom line in leadership.
   Although my blog is all about reputation, I read this very interesting fact yesterday in an article about the trapped miners in Chile.  The article described how technology was aiding the plight of the miners and all the various goods that were being shipped to them and why. They were sent socks that have bacteria-fighting copper woven into them, dry shampoo, food and other necessities.
They are also being sent electronics through this itsy-bitsy cyclinder that is sent up and down by your most basic pulley. Interestingly, they were sent three tiny projectors so they could watch videos and of course communicate with their families. One of these was a Samsung i7410 cell phone that has a built-in projector. Cool, right?
But this is what struck me. "The rescue team won't allow just any gadget into the mine. Roberto Iturra, chief psychologist of the rescue effort, banned iPods because they would isolate individual miners rather than integrating them into the team. He said iPods might also impair the user's awareness in the event of a sudden underground emergency."
Food for thought.