Archive for November, 2010
Employee satisfaction is a prime driver of corporate reputation. Nearly all reputation studies conclude that talent makes a tremendous difference. A global survey from Forrester recently looked at employee advocacy – how much employees would recommend their employers' products or services and recommend their employer as a good place to work to friends or relatives. They borrowed this questioning from the Net Promoter Score (NPS) work done by Bain and which is widely accepted as a strong proxy for excellence. What particularly attracted my interest was how employee advocacy differed by country. Advocacy is a key tenet at Weber Shandwick and for that reason, I find advocacy and its impact on reputation something to keep up on.
North American employees (US and Canada) are three times more likely to be advocates for their employers than those in Europe.  French employees had the most "badvocates" or detractors and the least advocates. The authors postulate that labor laws and cultural differences are factors in why France had the most detractors when it comes to answering questions about products/services made by their employer or as a place to work.  Germany fared better than the UK on the advocacy dimension but France performed the least well.
Yet, there were plenty of detractors in all regions which underscores how important it is for management to build better understanding of employees' satisfaction if they wish to have admirable reputations and attract the best talent. This will only grow in importance as the baby boomers retire and the next layer of management thins.
Today is Thanksgiving in the U.S.  It is a special holiday because it brings families and friends together over food as a new season takes hold.   Before walking the dog this morning, I read an oped about keeping a gratitude diary.  I thought of  my neighbor who told me that he begins his day by reciting what he is thankful for. I thought this was a nice idea but not for me. I don't have time for breakfast, let alone another list of  things to think about. He is retired, I thought as he spoke, so he has the time to be thankful, walk the dog in the park for an hour and stop to chat on the sidewalk about his family, new granddaughter, travel to his second home. Not for me.
The last few days, I have been thinking what drives me, besides my family of course. I have to say that my passion for the topic of reputation is at the core of what I do. I am thankful for my obsession with "reputation"  and its many dimensions. About one year ago at this time, I was wondering what was new in the world of reputation that would excite me enough to write a book (not again!) or article or ignite an idea for new research on reputation.  Everyone seems to be an online reputation manager or expert.  The Internet lets everyone or anyone hang out a shingle!  What more could I add that needs further exploration.  This challenge to myself was not easy because I had covered many aspects of reputation over the years — CEO reputation, reputation recovery, reputation rankings, executive visibility, thought leadership, social media reputation, reputation risk, reputation loss and online reputation management. Yet, something did come to mind and I bravely sent off an email to an editor at Harvard Business Review. 
Nearly one year later, with a pile of drafts,articles and reports on the floor in my office, my article on Reputation Warfare appeared. I am joyously grateful that an idea that came to mind last Thanksgiving came to fruition and now sits proudly inside the HBR December issue (and online). What amazes me is that I never lost interest for one minute in the topic of how companies can learn lessons from the military on how to defend themselves against online asymmetrical attacks from reputation detractors or snipers.  Even now as the issue sits with readers, my interest in reputation defense in this brave new world has not diminished.  I regard that as a gift to be grateful for. A colleague wrote me yesterday after reading the article that even more challenging and complex reputational assaults lie ahead. How true. That's good news to me.
My laptop has a yellow post- it notes feature and I am contemplating a gratitude list. Maintaining a passion over months and years for an idea such as reputation  is high on the list. Happy Thanksgiving.
           An important week for me and I am very proud to share the news with you. An article I wrote — Reputation Warfare – appears in this month's issue of Harvard Business Review. The issue is themed Social Media and the New Rules of Branding.  Here is the Idea in Brief as HBR likes to call it.
"Companies trying to protect their good names are increasingly coming under assault from small-scale antagonists: dissatisfied customers, disgruntled employees—virtually anyone with a personal computer and an ax to grind. Just as the military learned new strategies to deal with information-based attacks, managers of other organizations can fight back against new-media snipers by applying important lessons."
The article identifies six strategies for protecting and defending reputation against online antagonists.  Please let me know what you think.
In our research on online reputation management, Risky Business, which we conducted in cooperation with The Economist Intelligence Unit,  we found that employee criticism tied for first place with leaked confidential information as the greatest online reputation risks to a company's reputation. Today I read about a product called Social Sentry that provides employers with the ability to track what employees are saying about the company in social media while using work computers. The software lets a company know if something questionable is being said such or revealed.  [Note: If an employee is using his or her own personal computer, it cannot track that information.] The article points out that this tool brings the privacay debate to the surface.
Of course, this is one way to manage reputation but one has to ask whether it is really worth it? I am not sure.
 On my way to work today I read an article about the West Wing Week video series which I had forgotten about until now.  The article is focused on Arun Chaudhary who is the White House videographer in charge of capturing the activity of the President every week. He is the first person to hold this job. There are segments that are fun, some serious and some very stately. The aim is to document the presidency for historical purposes and no doubt they will be extremely valuable 25 years from now.
The video is approved by the White House Comms Shop (that is what they call it) before it goes live. Essentially it is what we in the comms business call "owned media."  The White House is the content provider and is sending the message of an active, friendly, presidential occupant of Pennsylvania Avenue.
What interested me after watching this week's video was how positive the message was compared to what I tend to read in the press, online and on cable news.  Most of the latter is neutral to negative. The video does a fine job of changing perception, interesting to watch (speechwriter working on board Air Force One, Michelle Obama serving food to military in Germany, Obama and his wife dancing with children in India who pull them in) and a reminder of the stateliness of the office. I get the point that it is put out by the White House but it is more reassuring than what the media delivers to us every day. In fact, it was a relief because the news can be downright depressing.
In an article I wrote on Reputation Warfare appearing in December's Harvard Business Review, I mention the saliency of video as a way to communicate directly with stakeholders in defending and safeguarding reputation. The best reputation antagonists use video strategically, so why not the President?
Interestingly, in the article and the short video with Arun and the writer, they mention that there is tremendous interest in the West Wing Week video internally. Always a side-benefit that companies should seriously consider…..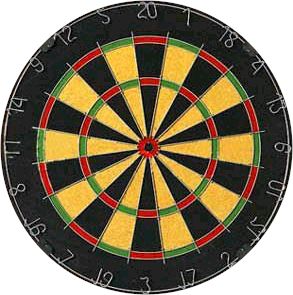 I just posted to the HBR blog site on how Qantas' reputation is suffering reputation darts instead of pats on the head after the double-decker's engine explosion last week and the pilot's safe landing with 466 people on board. Why is Qantas' reputation being challenged when headlines about its pilot's (AKA Captain Marvel) heroic emergency landing should be dominating?  Read my thoughts on how social media is changing reputation perceptions and if you are wondering the same thing.
 Busy week with travel and such.  We had an event for Corporate Communications Officers in San Francisco on our new survey, Rising CCO, which we conduct every year with Spencer Stuart. We had a terrific panel and engaged audience and added more to our growing knowledge on the challenges facing CCOs. More on this as we put our notes together on the stimulating discussion.
On the plane back, I had a chance to read an article about "Thought Leadership." The headline was "Free Thinking" and the sub-head was Why Expensive Consultancy Firms Are Giving Away More Research. Good question and one I think about often since a good portion of my job is directly related to thought leadership. Why do consultancies do research, issue white papers and distribute them for free (aka Rising CCO)? There must be a good reason for thought leadership if firms such as McKinsey, Bain, Boston Consulting and Accenture are spending all this time on thought leadership reports. Although thought leadership is not new, my inbox seems jammed with thought leadership reports and promotions. I am not alone.  According to Sourceforconsulting.com, management consulting firms have upped their games — the number of reports from the top 25 firms have quintupled since 2004.  
Here are the reasons cited in the article for why thought leadership is growing faster and faster. Mind you, no one is able to deliver a financial return on thought leadership (ROTL–does not roll off the tongue like ROI) but that does not seem to matter from what the article says.
Thought Leadership is a form of marketing since it is an excuse to call on clients or show your wares with podcasts and webinars. I agree with this because  insightful research does get your company name in front of the right people either through word of mouth, online search or third party mentions in the online and offline media.
Thought Leadership attracts the best talent.  I agree here. For consulting firms, thought leadership promises intellectual stimulation that investment banking might not do as well. The fresh crop of MBAs might be swayed to investigate a consulting firm or even join based on these kinds of reports and insights. Apparently, positions at McKinsey's Global Institute, BCG's Strategy Institute and IBM's Institute for Business Value are all highly fought over among the graduate school set. In the industry I work in — public relations, top agencies compete on ideas and insights in addition to accounts. Not only does it attract talent but it builds employee pride. I hope I am not all wet here but I think it makes a difference internally and helps retain employees.
I would add one other reason to why thought leadership matters to firms which The Economist did not add. Thought leadership adds depth to a company's reason for being. We often write about and talk about the factors beyond the bottom line that build reputation, factors such as purpose and responsibility. It seems to me that thought leadership deepens the personality of a firm, telegraphs where the firm thinks the worldis headed and is a form of giving back to clients by informing the industry about new trends and transformational ideas that count.
As I mentioned above, the sub headline of the article was "Why Expensive Consultancy Firms Are Giving Away More Research." Part of the answer to this query is because Firms Are Giving Back Leading Thoughts that benefit us all and perhaps shine a light on the purpose of it all.