Archive for April, 2011
 Each year Weber Shandwick measures the rate at which companies lose their #1 most admired position in their respective industries on the Fortune World's Most Admired Companies survey. We call this the "stumble rate." Between 2010 and 2011, 43% of the world's largest companies (22 in absolute) experienced a stumble, down slightly from last year's 49%.*  While this marginal improvement is a positive sign for the stabilization of reputation, the fact that 4-in-10 companies lost their enviable industry position during the past year highlights just how difficult a good name is to keep.
 A few things distinguish reputation stumblers from non-stumblers:
Reputation stumblers had more CEO transitions or changes. Those companies that lost reputational status had more CEO transitions and retirement announcements during 2010. This is perhaps not surprising since change at the top can signal that a company is in turmoil or that a new strategic direction has been set.  On the other hand, rankings may be very sensitive to the uncertainty of any CEO transition – voluntary or not.
Reputation stumblers underperformed non-stumblers in terms of financial performance. Stumblers' average share price rose 9.5% year over year compared to the 21.2% for non-stumblers . Although it might seem confusing that stumblers' share price rose, it is important to recognize that stumblers are most admired companies.
Reputation stumblers did not lose admiration for any one particular reason. Stumblers lost reputational equity for a variety of reasons such as governmental investigations, bad loans, poor returns on mergers/acquisitions or issues related to the housing market.  No one reason appeared to stand out.
Reputation Drivers Most Affected
Weber Shandwick dug deeper into Fortune's nine reputation drivers to explore possible reasons for stumblers' loss of reputational esteem.  Of the 22 stumblers, we found that:
The most pervasive loss of reputational equity between 2010 and 2011 was in the area of "wise use of corporate assets," perhaps a sign of the challenging times. This attribute was the most frequently dinged by survey respondents – industry peers, financial analysts and board members. 
Other factors that appeared to affect the overall stumble rate were perceptions on  "people management," "management quality" and "long-term investment value." The rankings of 15 stumbling companies on each of these factors dropped since 2010, possibly reflecting a lack of confidence in a company's overall long-term strategic direction.
The least damaged driver during 2010 for stumblers was "financial soundness."  Only 8 of the 22 stumblers lost credit on this attribute, perhaps because of an improving economy and/or raters cut their peers some slack, recognizing how hard it's been the past few years to grow a business.  
*Fortune reports 22 companies out of 57 industries experienced "tumult" (p111, March 21, 2011 issue). A reader would interpret that as a 39% stumble (22/57). Since Weber Shandwick is tracking the rate over time, our base of industries needs to include only those that are reported year over year. For example, the Packaging/Containers industry was not reported in 2010 so Weber Shandwick excluded it from the total 57 industries reported in 2011. In total, six industries were excluded for the 2011 stumble rate to net a base of 51 industries (22/51=43%).
Good reminder: "Reputation is an important enforcement mechanism. Reputational sanctions ensure people act appropriately and fill the gap between poor or unethical conduct and law-breaking. It ensures that people are penalized for their mistakes and inappropriate behavior. It is the most important of oils that ensures that the capital markets work."
   A new survey from Norton made its way to me and collided in my head with another observation. The survey among British adults was about online reputation and some interesting tidbits surfaced in the perennial discussion of reputations online. Once again, it quickly gets down to privacy issues that seem increasingly difficult to fence in online.  Over one half of British respondents said they would not mind "resetting" the button to erase everything about them online. I think there is a huge pent up demand to hit that reset button at least once in our lifetimes — and for good reason. About four in ten (40%) report that they don't actively safeguard their reputations online.  We worry and pout about the loss of privacy but do we do anything really to protect ourselves?
I sometimes try to imagine the world even five years from now when everything about us is woven together into an online profile about where we were born, our friends, colleagues, indiscretions, good deeds, professional and professional events we attended all spliced together with rumors, hearsay, innuendo and just plain misinformation.  I got to thinking about this as I was reading an interesting article about President Obama's mother and her journey to Indonesia with the president as a young boy.  I thought how interesting it was that the author, Janny Scott, had to interview Stanley Ann Dunham's  (Obama's mother) former colleagues, friends, neighbors and two children (one being in the White House) about her because she never lived her life online. This was all pre-Internet days. Probably a good thing. The author had to resort to the old way of writing a book . It is almost delicious in its quaintness. Here is what is says on Amazon about the book:
Award-winning reporter Janny Scott interviewed nearly two hundred of Dunham's friends, colleagues, and relatives (including both her children), and combed through boxes of personal and professional papers, letters to friends, and photo albums, to uncover the full breadth of this woman's inspiring and untraditional life, and to show the remarkable extent to which she shaped the man Obama is today.
The juxtaposition of people living their lives online for all to see with people who lived the majority of their lives without the scrutiny and accessibility of the Internet actually makes the new book even more interesting because it probably contains the unknowable.  Imagine depending on letters and photo albums to tell our lives today.  Almost unthinkable.
         I think about rankings and scorecards all the time. Afterall, I cut my teeth on Fortune's Most Admired Companies years back.  At the time, there were not many competing scorecards. And, afterall,  today we have an active rankings practice at Weber Shandwick that we call Scoreboxx. We help companies all the time understand what rankings are important to pursue and which are not worth the time. There is barely a day that I don't hear about a new scorecard or as I have mentioned in a post I wrote on reputation trends, a newworst-of  list.  In fact, I have started collecting worst-of lists because they fascinate me as much as best-of  lists. Strange hobby but who knows, they could be worth something in the future. Not really.
Today's New York Times had a fascinating article on the rankings and metrics obsession that we seem to live by.  The writer even predicted how the frenzy will only rise as we enter the serious election campaign. Little did she probably know that the op-ed page in today's NYT had a chart on how Donald Trump was measuring up as a front runner in several polls as a presidential candidate.  Here are some the quotes from the rankings article that I highlighted for sakekeeping. They go far in explaining our rankings addiction.
"Numbers make intangibles tangible," said Jonah Lehrer, a journalist and author. "They give the illusion of control."

"The trouble, though, is when we mindlessly and blindly rely on those numbers to tell us everything," said Sherry Turkle, a professor of social studies of science and technology and director of MIT. "Just because we have the skills and ability to put metrics on everything doesn't mean we should."

"This reliance and overweening trust in numbers is to some extent generational," said Howard Gardner, a professor of cognition and education at Harvard Graduate School of Education. "For almost anybody in the United States under the age of 25, the only models are quantifiable rankings," he said.
 A few comments. I don't think we can blame everything on the younger generation although Gardner has a point about everything being quantified for them (SATs), so why shouldn't they apply it everywhere else?  The truth is that all age cohorts use rankings to pick the best restaurant, best travel location, best employer and best college to apply for.  We're all hooked.
The article also goes into how authors end up measuring themselves by Amazon rankings of books sold.  As the author of two books, people always ask me how many books did you sell? Personally, I have no idea since I wrote the books out of love for my topic, reputation, and much much less for my status on the number of books sold.  However, I sometimes think I am not a very good author because I don't know the answer to this frequently asked question and I'd be a better person if I at least knew. Despite that, I have to get better at checking Google Analytics to see how many people read my blog. When I have looked at it in the past, I could not figure out whether I should be blogging on Fridays or Mondays or Thursdays and just gave up. I have to get better at this because I don't know how I fare!
Another element in the article certainly caught my eye. It referred to a blog posting on Online Status Anxiety by Jonah Lehrer who has a new book out on How We Decide.  He is so right. People are obsessed also with the number of followers and fans and likes.  Our social ranking is now quantified.  Yikes. Here is a selection I took out of Jonah Lehrer's blog posting:
"Now that the social web is maturing – the platforms have been winnowed down to a select few (Facebook, Twitter, LinkedIn, etc.) – some interesting commonalities are emerging. The one shared feature that I'm most interested in is also a little disturbing: the tendency of the social software to quantify our social life. Facebook doesn't just let us connect with our friends: it counts our friends. Twitter doesn't just allow us to aggregate a stream of chatter: it measures our social reach. LinkedIn has too many damn hierarchies to count. Even the staid blog is all about the metrics, from page views to unique visitors."
I think I am going to check out my blog postings metrics today! Enough slacking on the metrics. My online reputation should be the measure of my life!

 My colleague in Asia just sent me a link to the blog of the Prime Minister of Japan. Mr. Naoto Kan's blog had been ongoing but after the triple disaster of the earthquake, tsunami and nuclear plant problems, he stopped blogging for good reason.  He has now just begun. Since I am always interested in how leaders communicate and how CEOs or other leaders are using social media, this was a good find. The theme of his blog is Looking Squarely at the Future (a good title)  and the blog says that he does all his blogging himself.  There is an English version which is translated from the Japanese. There are also videos of the Prime Minister on TV or at different events so it is a true multi-media platform. I definitely intend to follow it because hearing from the Prime Minister as he leads his country through this cataclysmic time will be worth my time.
Below is from Mr. Kan's April 13th post:
Since the Great East Japan Earthquake struck, I have held back from sending out my thoughts through my blog. This was to avoid confusion amidst the ongoing flurry of large amounts of information, while I dedicated myself entirely to responses to the disaster.  With a tense situation continuing even now, a month since the disaster toward the future while I will continue to devote my energies to responses to the earthquake disaster and the nuclear accidents, I will resume blogging little by little.
 Lately I have been wondering if there is such a thing as reputation forgiveness. As I read the news over the past few weeks regarding Warren Buffett's misstep with David Sokol and I think about the one year anniversary of the horrific oil spill in the Gulf of Mexico, I got to thinking that just as reputation recovery takes several years to happen, reputation forgiveness might be something to consider. Should Buffett's lifetime of good reputation outweigh his recent bruising? Is there a Pass Go and Collect $200 card that business and political leaders should be able to play. Of course, mere mortals like myself don't get those types of passes.  There are some acts of reputation forgiveness, all to different degrees and all depending on the "crime."  Former President Bill Clinton has indoubtedly received some measure of reputation forgiveness since the Monica Lewinsky debacle. Elliot Spitzer is now an anchor on CNN.  Michael Milliken and Martha Stewart have received doses of forgiveness (both having spent in jail which perhaps fast tracks forgiveness, not sure). The list is too long to even consider. Something worth thinking about.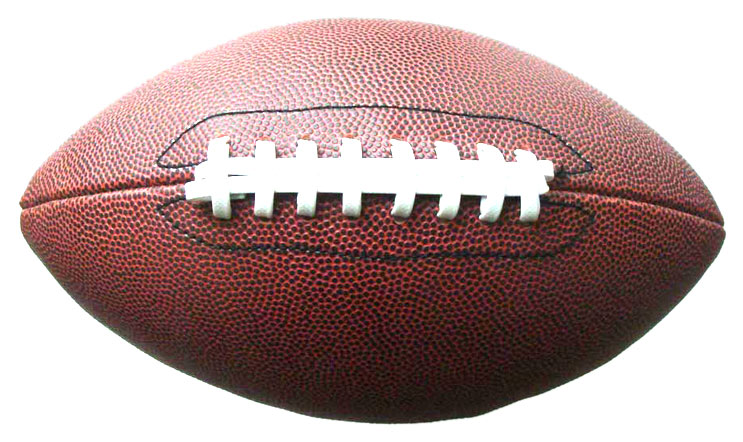 Thought this was a good example of a social CEO – building reputation at the top through social media. Love the fact that he is holding these teleconference chats with season-ticket holders. I do not know much about football but he has the right idea.
"Giants' Fans Next On Goodell's Call ListIt's been a few years since Roger Goodell was an NFL intern answering fan mail, but the league says the idea behind the commissioner's chats with season-ticket holders is the same: communication. Goodell will host an interactive teleconference for Giants' season-ticket holders Wednesday, the fourth such call he's held in the past two weeks. As the NFL lockout drags into its second month, the league office is responding to requests by individual teams (the Dolphins, Browns and Chargers have already enlisted the commissioner; the 49ers and Broncos have their calls to come) to make Goodell available. 'The commissioner enjoys communicating with fans," league spokesman Greg Aiello said. "He wants to know what is on their minds.'"
I was lucky enough to attend the Arthur W. Page Society meeting a few weeks ago and hear some thought-producing  speakers on reputational issues in a complex world. I believe I promised in my last blog post that I would write more about the 10 lessons learned from the global corporate communications officer at Toyota, Jim Wisemen.  One of the statements he made which deeply resonated with me was how he used to think that he was among the top corporate crisis counselors – pre-recall, that is.  He candidly and I must say very humbly said that he learned once the crisis began that he had a thing or two to learn about crisis in today's world.  Wisemen said that when the recall began, they were receiving 500 calls a day from the media! And although they had a 1-800 number for customers to call regarding the recalls and that they had been used to getting 3,000 calls daily on average, that figure jumped to 100,000 per day when the recall began.  And this 800 number had only been programmed to manage 15,000 per day.  Imagine managing in this type of reputation-on-fire environment.  So here are the 10 lessons he gave to the audience of senior corporate communications officers at the meeting. Worth keeping in a safe place to pull out when the fire bell rings at your company. His lessons are good guides to our collective futures. Thank you to Jim for sharing with us.
Listen to customers
Communicate internally, fast and frequently
The new media breeds hysteria, deal with it
Get help from friends
Understand the politics and fight back
Swallow pride and communicate with legal (you are now joined at the hip)
Educate the media (consider informing reporters on automotive issues beforehand such as safety)
Emphasize social media
Stay true to your principles (The Toyota Way)
Don't let it ruin your life –try not to take it personally
I attended the excellent Arthur Page Society conference late last week and took home some good ideas and insights into communications.  The theme of the conference was "Cultivating Reputation in A Complex World."  Three different presentations got me thinking about context.  Dick Parsons, former Chairman and CEO of Time Warner and current Chairman of the Board at Citigroup, was interviewed. Of course the discussion veered towards the whys and hows of the Great Recession.  When the board was convening over the economic meltdown, Parson described how it became clear that everyone was learning about what was actually happening from the 24/7 news and social media coverage. Parsons mentioned that he would continuously hear "we read or we heard" from regulators who were reading the news like everyone else and talking to the same insiders, analysts, etc.  The news coverage was providing the context as our economy and major institutions were trying to figure out what was actually happening and what was going to happen next.
The previous day, Anita Dunn, former White House communications director, described what the world looked like when she was gone from the White House. She said that reading the news on one's blackberry eliminated all context to how people outside the White House were really seeing and absorbing the news. Capturing the news of the day on a small screen without learning what else was making headlines that day and what other stories were rising to the top led to extreme "tunnel vision."  Dunn said that she has since implored her communications collegues at the White House to make it their business to abandon blackberry myopia and get the full screen, the full view with all the context it deserves to listen and relay messages properly.  
The third speaker that left me thinking about context was the global communications officer at Toyota. After he humbly and humanely described living through the Toyota recalls, he provided 10 Lessons Learned which I will share in my next post. The 10th lesson was not to take crisis personally and let it ruin your life. He described how easy it is to lose perspective or context and take each criticism to heart (literally).  He told how he would have to tear himself away from the long days of anguish to attend a basketball game in order to get real — gain some context on his wider world and greater being in order to lower the pulse rate.  It was a compelling example of reeling in that context to get through those sudden speed bumps of our lives and workplaces. 
Reputation is all about context  as well. Understanding where your company sits in the wider world of success and failure and ultimately who even cares.
  America's Most Reputable Companies list is out from Reputation Institute. Just saw an article in PRWeek. And read the RI press release for more detail.  The list also appears in Forbes. In addition to reading about the various companies that made the best and least best (polite way of saying it) reputation list, several interesting facts came out that immediately drew my attention. They are below.
The survey found companies with excellent reputations were

2.5

times more likely to put their CEO in charge of positioning and telling the corporate story. This is music to my ears. Today, CEOs are the content providers of the highest order. Great to have another source say this besides us.
Highly-regarded companies are

15

times more likely to manage reputation across company functions. Reputation is of enterprise importance and not just a PR issue. Good point.
Highly-regarded companies were

1.5

times more likely to include reputation metrics as part of their senior management dashboard, and

1.7

times more likely to seek outside assistance with corporate reputation management.
I was very pleased to see RI asking these questions which only add to the reputation library of information. Thanks to the RI team!