Archive for June, 2011
If you regularly read my blog and know our work on Socializing Your CEO, you know that I follow social CEOs or other executives. Well, this story was not what I was thinking about when we first starting calling for more CEOs to use online technology.
One of China's most famous investing billionaires (at CDH Investments), announced he was leaving his wife for his mistress on Sino Weibo, China's version of  Twitter. He said,  "I am giving up everything and eloping with Wang Qin. I feel ashamed and so am leaving without saying goodbye. I kneel down and beg forgiveness!"
Talk about followers.  The famous  investor posted this in May, and within 24 hours it was re-weibo'd (retweeted)  by nearly 60,000 other Weibo users and commented on by another 30,000 others including other Chinese business people. And he continues to wax poetically about his lovesickness. He even did a YouTube video on their version YouKu.  He did lose his job but as we know, love is priceless. Not what we mean when we say that more executives should go "social."
 

"I am not proud of my actions and have made a visit to the Vancouver Police Department, over the weekend to turn myself in."
The Vancouver riots have highlighted how we are all discoverable and all our actions are forever on display online.  Many people who participated in the riots over the Stanley Cup loss to the Boston Bruins have begun to publicly apologize, particularly after being caught on tape or in photos and posted online. They are painfully trying to recover their reputations for participating in the disturbing looting and bad bahavior that grabbed headlines all over the world. Here is a newscast  from CBC that caught my eye because it was identified under the title Reputation Recovery, the theme of my second book.
The quote at the start of this blog is from a young woman who apologizes for her actions. She continues, "The pants are being returned.  I have made mistakes and I have learned from them.  The aftermath has been a tough ordeal and I let my emotions get in the way of my original apology.  But I take full responsibility for my actions and understand that it is nobody else's fault but mine.  I am truly sorry for my actions and am ready to accept the consequences, including the public backlash."
We are all public. Not much more to say.  Hard way to learn one of life's latest lessons. Hopefully, the rioters will repair their reputations and care for them like never before.
 Strategy + Business reported on the power of the post-recession consumer in a recent article that was sent to me.  The article uses Young & Rubicam's Brand Asset Valuator (BAV) which I am familiar with. This extraordinary database on consumer values, attitudes and shopping behaviors is something we used to use at my former agency. And I got to know Ed Lebar who started it all. Ed is terrific and I have always admired the smarts that went into this enormous undertaking that started some 20 years ago and which provides data on over 40,000 brands worldwide. 
The research revealed in this article on the  new consumer found that there is a return to purpose and connection.  As well, people are making their decision-making over whether sellers meet their standards and reflect their values. In fact, this research confirms what we just learned in our new survey on Civility in America which reports that consumers are turning away from buying products/services where the companies or their representatives are rude or uncivil.  Here's the part from the BAV research that made my heart beat faster:
Among the once-prized brand attributes that declined in this period were: "exclusive" (down 60 percent), "arrogant" (down 41 percent), "sensuous" (down 30 percent), and "daring" (down 20 percent). On the opposite side of the scale, the brand attributes Americans found more important as they began to sense the impending recession and then suffered through the crisis were: "kindness and empathy" (up 391 percent), "friendly" (up 148 percent), "high quality" (up 124 percent), and "socially responsible" (up 63 percent).
Just think about it for a minute — Kindness and Empathy as corporate reputation drivers. Of course!  As the authors write, the search for empathy in the companies they do business with "is the biggest shift in any attitude that we have ever seen during the BAV survey's two-decade history." 
Generosity might just be the new thread in corporate DNA. " The vanguard companies understand that showing kindness and humanity is now a competitive advantage."  Making sure your company has the generosity gene is an imperative to growth and meeting customers' needs.
For the second year in a row, about two-thirds, or 65% of Americans say that civility is a major problem, according to our annual Civility in America poll by Weber Shandwick and Powell Tate in partnership with KRC Research.  The timing for this survey is pretty right on. I just read that presidential candidate Jon Huntsman pledges that there will be a climate of civility in the race to the top if it is up to him.  You would think he spoke to us first!   If you read the results regarding perceptions on civility when it comes to politics, you will quickly see that the presidential race could literally depend on the civility factor.
The perceived lack of civility in the United States has far-reaching implications for the reputation of the USA with 91 percent saying that incivility has negative consequences for the nation. Those polled said that incivility in government is harming America's future; that incivility in American life is harming our standing in the world; and that incivility prevents the country from moving forward. About half of the respondents (49 percent) said that the U.S. was among the most civil countries in the world.
The 2011 online survey was conducted in May among 1,000 American adults to assess attitudes towards civility online, in the workforce, in the classroom and in politics.
Check out the executive summary. We have our work cut out for us.
  Lawyers and communications specialists seem at times to inhabit entirely different worlds.  This is something that I've often thought about but has received little attention in the public relations and legal counsels' worlds. So it's time to think about this new trend in reputation managment that can help companies managing crises and issues better.
Consider this example I was told that has to do with the comments of one anxious general counsel reviewing his company's first few Tweets.  "Looks good but you have a typo at the end," the in-house counsel warned the communications officer.  The more socially-savvy communications person quickly replied that the so-called typo — a colon and closed parenthesis — was none other than that now nearly universal icon … the smiley face
.
Of course, not all general counsels are so unfamiliar with standard and new social media customs and practices.  However, companies can no longer afford a disconnect between legal and communications.  In times of crisis, particularly, the general counsel  (GC) and chief communications officer (CCO) represent two departments often at odds with one another.  Lawyers typically urge minimal or even no public comment out of fear that admissions might damage a company's case in a court of law, while communications professionals typically demand prompt public comment, even a CEO apology, to avoid further damage to a company's reputation in the court of public opinion.
As the "information age" produces one corporate crisis after another and social media zingers multiply at alarming speed, everyone is responsible for keeping a watchful eye on defending company reputation as well as protecting against slander, libel and other legal  difficulties. Despite decidedly different approaches, GCs and CCOs are now both finding themselves participating in the same "reputation management" strategy meetings and conference calls.  They now have no choice but to trust and understand each other.
Here are three ways that these corporate officers can get on the same page:
Socialize

.   Instead of dealing with problems incident by incident, start strengthening the relationship between GC and CCO by getting them to the table to jointly craft the company's social media policy and guidelines.  Only about one-third of companies have such policies which leaves plenty of seats left for the two departments to fill. Agreeing to and understanding the needs of the other and providing for thoughtful compromise ahead of time can only help protect against trade secret violations, adverse publicity, confidential leaks and inadvertent disclosures about employee departures and misbehavior. Companies with employees who know  what's allowable and not allowable on Facebook, Twitter, LinkedIn and blogs because the GC and CCO have cooperated will save their companies sudden embarrassment and reinforce continued cooperation between the departments.

Scenario Plan.

  The time to build mutual respect is before reputation risk knocks at the door. Best practice requires getting  GCs and CCOs together with CEOs, HR, IT officers and others to rehearse various best and worst case scenarios, online and offline.  After a few sessions of rapid response simulations (we have an online simulation crisis drill called Firebell to do exactly this),  GCs and CCOs will have the opportunity to work out obstacles and craft prepared statements to hypothetical crises that will give them a head start should real crises occur.

Value Set.

  Anchor both communications and legal concerns to the company's core values. The values by which a company operates serves as the grease that reduces the natural friction between legal and communications best practices.  Both departments need to consistently call up company values – for example, integrity, good governance and customer always comes first – as the standard by which any legal or communications decision is judged.  Once the primacy of company values is accepted as the ground rule, cooperation between GCs and CCOs can be more easily facilitated.
  I have to take a break from work and post something. I think my mind is going to explode. So I thought I would post about something fun and different that has to do with improving your city reputation. And also about reputation retaliation.  Apologies for being a few weeks behind.
Newsweek wrote a story profiling the top 10 dying American cities [I should add that Newsweek says it appeared pursuant to a content-sharing agreement with a site called Main Street, and that the magazine didn't produce it]. Grand Rapids, Michigan was included in the list of slow deaths which certainly does not do anything good for its reputation, attracting new residents or new businesses to the area.  Hasn't Michigan had enough grief? So instead of taking the criticism lying down, 1,000 residents of Grand Rapids raised about $40,000 and  fought back. And fought back they did.  Check out this video.  It is delicious to see how cities can redeem their reputation.  Nearly 4 million people have watched the music video, referred to as one big block party,  that lip dubs the classic song American Pie. It is a great diversion and a smart strategy. And falls into my advice about going rogue when it comes to reputation warfare.
This made me think about the article I read awhile back about Detroit needing a statue to repair its reputation and efforts to raise funds for a Robocop statue. I loved the idea but I think it was squashed. (See picture at the start of this blog)
  How much does charisma affect leadership reputation today? It seems to be an age old debate. Too much? Too little? Just about right? When we asked this question years ago in my research on how to build an enduring and long-lasting CEO reputation, we learned that it is was important –  better to have than not have.  Charismatic leadership is not what you say but how you say it.  It's not just what leaders communicate that makes them charismatic; it's what they elicit from others. I think I read this somewhere and it stuck in my mind.
Among the new breed of CEOs today, a quieter charisma is now more important. It is not about CEO celebrity but building CEO credibility. Maybe we should call it "slow charisma." Credibility or authenticity coupled with charisma can be electric.  When you see it, you know it. However, it is not all there is to leadership. Leadership also includes sound judgment, ethical conduct, the ability to listen and serve others. Lets not kid ourselves.
The Economist just wrote an article about what we can learn from Lady Gaga and Mother Teresa about leadership. Apparently there is a lot to learn.  The article infers that brilliant and flawless communications helps enormously, particularly with these two charismatic (in their own way) women.  Here is an excerpt.
Mother Teresa was a "PR machine" who, whether talking to a dying leper or a rich donor, "always left her imprint by communicating in a language the other person understood". Lady Gaga is "one of the first pop stars to have truly built her career through the internet and social media.  Lady Gaga has what Messrs Anderson, Kupp and Reckhenrich call "leadership projection" and a layman would call charisma. The authors think this is because she tells "three universal stories". First, a personal story: who am I? (She stresses that she was the weird kid at school, but driven to be creative.) Second, a group narrative: who are we? (She calls her fans "my little monsters" and herself "Mama Monster", and she communicates with them constantly via Facebook and Twitter.) And third, a collective mission: where are we going? (She promotes gay rights and celebrates self-expression; she tells her fans that together they can change the world.)

Lady Gaga has the "ability to build emotional commitment" in those she leads, says Mr Reckhenrich. This ability is increasingly valuable in today's business world, he believes. In "The Fine Art of Success", a book he and his co-authors released last year, they examine it at length. They are now working with Egon Zehnder, an executive-recruitment firm, to figure out how to identify whether candidates for top corporate jobs have the ability to "project leadership" the way Lady Gaga does.
Charisma can be critical when a leader has to deliver an important message, whether the individual has it or not. I think former President George W. Bush demonstrated charisma when he faced the nation after 9-11, both on television from the oval office and when visiting the site of the World Trade Towers site in New York City. All eyes were on him and he delivered, as required.  However, that charismatic leadership soon faded with the war in Iraq and debacle of Hurricane Katrina because the empathy, emotional connection and authenticity were AWOL.  Former President Clinton has it in spades. President Obama has it and especially when he puts it to good use.
In this day and age, it is not enough for CEOs to bark orders or to manage the bottom line only. Being able to deliver meaning and purpose along with a dose of slow charisma and empathetic communications is required. It is a tall order, I know.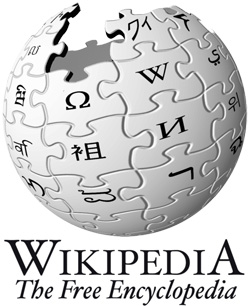 This story in PRWeek UK tickled me. I am not sure why but I found it interesting in a humorous way. PRWeek UK wrote this piece on how an anonymous "reputation cleanser" is fixing up the reputations of senior business leaders on Wikipedia. They have not identified the "fixer" yet but I am sure that he or she will be outed soon. Apparently the Wikipedia entries of Carphone Warehouse co-founder David Ross and others have been cleansed. PRWeek wrote:
An investigation by PRWeek found that a total of 42 changes to various Wikipedia pages were made from the same London IP address between April 2009 and June 2011. In most cases, negative or controversial details were erased from the entries. On other occasions, positive information was added.
A reputation sanitizer is in our midst. Apparently PRWeek UK reached out to this person and they are not available to comment. Will make sure to follow this story to see who the fixer is. This all reminds me of the web site — icorrect.com – that gives people the opportunity to debunk myths and rumors or plain old misinformation about themselves.
Totally agree. Just read an article about teaching reputation management in business schools. I gather it is not happening. Actually, this topic has been circulating for as many years as I have been in the field of reputation management. How is it possible that nothing has changed?  An analysis of highly ranked MBA programs by the Public Relations Society of America (PRSA) found that only 16% offer a single course in crisis management, strategic communications, public relations, or whatever on a company's most competitive and valuable organizational asset — its reputation. With all the reputation failures we have seen over the past decade or more – starting with Enron, it is hard to believe that business schools are still treating communications as an elective, if at all. [Weber Shandwick's "stumble rate" shows that nearly one out of every two companies lost reputation in their industry last year.  Isn't that enough reason to teach MBA students how to communciate to avoid such reputation disasters?]
The article written by Anthony D'Angelo rightfully says: "One can't blame organizational leaders for not understanding that the way they operate the business is inseparable from the way they communicate about the business, inside and outside the organization. They're not educated sufficiently to know these are inextricably linked leadership requirements: You can't have effective leadership without an effective communications strategy. The latter is based on authenticity and transparency because nothing else works."
Communications is a requirement of good governance and smart leadership. New CEOs understand very well today the importance of communicating internally when they confront their first 100 days.  Nearly all those I have worked with are eager to communicate with employees and desperate to do it well. There is always a perception that the prior leadership did not do enough to communciate the strategy or to movitate and rally employees. But when does" communications amnesia" set in if they are all so eager on Day One?  It is too late to get the communciations bug when crisis is on the doorstep.
Reputation or communications management is sorely needed in business schools today. What's keeping it away? Is it the perception that communications is all about excuses and spin? Responsible communications needs to be taught.
The second survey of Board Directors was just issued. The survey is conducted by Eisner Amper, audit, tax and business advisory professionals. They used their database and NACD's Directorship magazine's subscriber list of corporate directors. The survey reports on the opinions of 142 directors representing publicly and privately-held companies. 
One of the questions they asked was which risks are most important to their boards, that is, besides financial risk (which probably begs a 100% answer!).  The chart is below. At the top of the list is reputational risk — 69% said this is most important today. Reputational risk surpasses regulatory compliance risk (61%), CEO succession (55%) and IT risk (51%). I would posit that if this survey was done in the past few weeks, IT risk might have jumped up higher as a factor of major concern. The hacking and hobbling of computer networks at Boeing, Sony and the White House gmail accounts have had to certainly affect risk management concerns at board level.  With regard to security risks, Eisner Amper wisely says: "The tools of today's business heavily revolve around information technology, the Internet, the speed and degree of data transmission, and the pervasiveness of social media." And everything that affects business affects reputation.
 

Aside from financial risk, which are most important to your boards?

Board Directors
Reputational risk
69%
Regulatory compliance risk
61%
CEO succession planning
55%
IT risk
51%
Product risk
34%
Privacy and data security
33%
Risk due to fraud
21%
Outsourcing risk
14%
Tax strategies
14%
Another question they asked which I like was where board directors go to for new information. In the 2011 survey, the leading sources were company management, publications, Internet, accounting/advisory firms and conferences (at 33%).  I liked seeing the importance of conferences among the other sources because I firmly believe that getting out of the office and listening to other points of views provide opportunities for thinking beyond the same old ways about the same old problems.  I wish I did more of this myself.  We all need to close the door on our silos. For board members, this is a good sources considering how the problems they face have to be on high boil these days.
| | |
| --- | --- |
| Primary Sources for New Information | Board Directors |
| Company management | 73% |
| Publications | 54% |
| Internet | 46% |
| Accounting and advisory firms | 36% |
| Conferences | 33% |
| Personal network | 33% |
| Associations | 229% |
| Law firms | 17% |
| Consulting firms | 11% |
At the end of their executive summary, Eiser Amper concludes:
"Protect. Protect. Protect. Reputational risk needs constant monitoring and analysis of the broader issues…Brand, company and personal reputation can change overnight. The speed of today's business was unimagineable in years past, but its impact is real and protection is the name of the game."