Archive for August, 2011
I recently had a discussion with someone about self-inflicted and non-self-inflicted reputational disasters. Most of the reputation crises I have worked on and written about were self-inflicted because the early warning signs were there in the first place and leadership had an opportunity to change course. Unfortunately, the early warning signs were ignored or deemed inconsequential. An article in strategy + business, the Booz & Company journal, discusses the concept of self-inflicted black swans (a surprise occurrence that causes a major impact) and provides excellent food for thought.  Essentially, the author points out that there are ways to detect if the culture is ripe for these kinds of disasters and ways to protect against their occurrence. And it all gets down to the organizational culture or DNA. There are some very good suggestions such as clarifying who is really in charge of identifying risk exposure, aligning incentives so that people are rewarded for anticipating and disclosing risk and third, creating unfiltered pathways so that those at the top hear the "ground truth" and not just what they want to hear.
The bonus for me after reading the article was learning about some stats that the authors uncovered. Since I am always looking for good stats to illustrate the downside of reputational disasters, self-inflicted or not, I want to share here:
The unintended consequences associated with a self-inflicted black swan can be devastating. They include negative publicity; huge, sudden costs; lost revenues; lawsuits and criminal judgments; and regulatory penalties. Analysis of the stock prices of companies that suffered such events in 2009 and 2010 in the oil, automobile, aircraft manufacturing, and financial-services industries shows that within two months after a visible self-inflicted crisis, an average of 18 percent of shareholder value was lost, relative to the S&P 500. Moreover, stock price performance continued to diminish over time: On average, shareholder value came down 33 percent within a year.
A loss of shareholder value of 33 percent over a year's time is catastrophic in my book.  It is worth learning how to prevent these unexpected surprises from occurring and figuring out how to turn these black swans into white ones.
Short note for a busy Friday afternoon. This was in my alert inbox on reputation. I had to chuckle.
Indeed, Brandseye, an online reputation management service ("reputation" is the new catchword for companies once called marketers, PRs and media managers)….
I can attest that reputation is not a "new" catchword. It has been around for a long long time. It is just that the world has caught up with us reputation pioneers.
I was quoted by Fortune's Geoff Colvin in the August 15th issue. He wrote about the Murdoch scandal and mentioned how "large ideas emerging from this story so far will influence companies of all types for years to come." One of those large ideas is that we have officially arrived at the pivotal point where reputation has an edge over financial performance. As Geoff says, this is Reputation's Moment. Companies may not have fully noticed but reputation is indeed "the new currency of corporate success." Music to my ears.
In the article, Colvin makes a few points that could not be truer. I excerpt some below which includes my take on reputation as the new metric of corporate success.
"Previous major scandals were mostly financial; the numbers were lies. Not this time. The damage so far derives en­tirely from behavior—phone hacking and possible police bribery—that ap­pears to be illegal but has nothing to do with reported financial results. Wheth­er it's illegal doesn't matter anyway; it's slimy, and that's enough. News Corp. is deeply tarnished, and the financial ef­fects could be significantly bad.

The company has lost about $5 bil­lion of value in the few weeks since the scandal hit. Longer-term effects could be much worse. "The greatest reputa­tional threat to News Corp., aside from criminal prosecution of Murdoch fam­ily members, lies within regulatory and policy circles," says Rupert Younger, director of the Centre for Corporate Reputation at Oxford University's Said Business School. News Corp.'s televi­sion businesses—TV networks, TV sta­tions, and satellite broadcasting ser­vices worldwide—are together a major source of profit, and they're all subject to government regulation. Govern­ment leaders have treated News Corp. gingerly for years, but now "politicians who have been afraid to tackle such an important company are starting to feel that it may be possible to do so," says Younger. "This could literally destroy News Corp.," in the sense that the com­pany could be broken up.
Long-term damage to the company's reputation among customers, employ­ees, communities, and others could also hurt. "In this new reputation economy, people care about whether a company shares the same values as they do," ob­serves Leslie Gaines-Ross, chief reputa­tion strategist at the Weber Shandwick communications firm. Her reading on the scandal so far: "A clearer demon­stration of the direct relationship be­tween corporate reputation and cor­porate well-being is hard to imagine."

 These two ideas, the one-man prob­lem and corporate reputation, are ob­viously related. At News Corp. they're two sides of the same coin. Yet Rupert Murdoch never seemed to put them to­gether. Long before this scandal, he said, "Our reputation is more important than the last $100 million." He was right.
 In this brave new recessionary world, we have evolved into a reputation economy where companies are trading on their reputations like never before. They are trading for better regulatory favor, more loyal customers, higher skilled talent, more positive word-of-mouth and more capital. Reputation has become an account in credit that you can draw down on or add to. In this new reputation economy, people care about how decisions are made and whether companies share the same values as they do. It is not just value, as in dollars earned, but also values, as in standards maintained, that has become a crucial element of corporate success.
  I always keep a pile next to my laptop to help me think of ideas for this blog. By mistake I threw out something two days ago that intrigued me enough to place in the pile. Now I can't find it and I wish I could remember a key word to find it online. It was in one of the papers I regularly read and it had a chart about "bad reps." My memory says that it was about how dissatisfied employees leave companies and contribute to their former employer's bad reputation by their nay-saying. The research in the article said that this problem was only growing worse with the down economy, the anonymity of the Internet and employees' feelings that they are overworked.  There was a chart that actually showed the growing dissatisfaction in the workforce with the words "bad reps" as the headline which is why I kept it (at least until I lost it).
Next in my pile was an article on boards and their conversations about sustainability which I wrote about at one point. But I had circled the words "horse whisperers."  The consultant wrote about how the smartest executives were on the lookout today for "horse whisperers" who could send them signals about how things were being received at the company.  Those two words, however,  made me think about a good friend who called me a "reputation whisperer" a few years ago because I am often asked how companies are perceived reputationally and what ideas I had to help them recover by changing their behavior or communicating better.  There are many more reputation whisperers now than there were several years back but I enjoy thinking that traumatized crisis-ridden companies and leaders can be helped by getting on the right track to recovery by following several simple and clear-headed steps, taken incrementally. Gentling reputation takes some skill,  I like to think.
As a believer in "soft power," I think that I have to make an exception when it comes to presidential leadership and politics. President Obama may be in need of  using a slightly hybrid type of power on the hard-soft continuum. Soft power is a term that has gained prominence in how leaders communicate whether they be presidents, prime ministers or CEOs. Soft power became part of the business lexicon when it was defined by Joseph Nye at Harvard's Kennedy School several years ago – "Soft power rests on the ability to shape the preferences of others."  It is different from "hard power" which uses sticks, carrots and sometimes coercion to get things done.  Most CEOs today, like Obama,  use soft power to influence outcomes, get employees to follow their strategy and treat customers well.  We see CEOs walking the halls, holding town meetings, sending out congratulatory notes, caring about the community and so forth.   The command-and-control hard power employed by CEOs  of years past does not work as well in the Information Age.  
Obama's bi-partisianship and consensus-driven "soft power" approach  may be in need of a serious shift. Instead of leaning closer to the soft end of the power spectrum, President Obama needs to lean forward using more "firm power."  There has got to be an in-between where President Obama can lead the country and the U.S. can lead the world with immedicacy, steadfastness and hard action.  As Nye has said, "Reputation has always mattered in political leadership, but the role of credibility becomes an even more important power resource because of the paradox of plenty."  Obama's reputation for credibilty is bruised. Coalition-building takes too long and is too hard to measure when pennies, jobs and confidence count.  His activities and communications are too diffuse at this time of global economic crisis. Firm power might just be the answer for these unusual times.
[Whether firm power applies to CEOs, I do not think so. I still that that soft power gets better results and attracts the best talent when employed by business leaders. And ultimately....CEOs do not have to build coalitions in the way that politicians do. CEOs can fire the nay-sayers more easily.  Presidents do not have that option. ]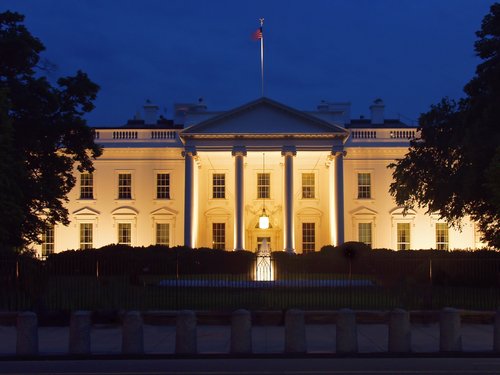 Reputation building is walking in the front door of The White House.  A recent New Yorker article on the Navy SEAL mission to capture and obliterate Osama Bin Laden is captivating and spell-binding, to say the least.  But now there is some discussion that the The White House okayed the dramatic recounting to make them look audacious, brave and effectively taking care of the nation's big hurt (9-11).
Then I learned that there is a movie under foot with apparently deep access from The White House. Oscar-winners' Kathryn Bigelow and Mark Boal of "Hurt Locker" fame are producing the big-time screen version of the killing of Bin Laden.  Due in theaters October 12, 2012.  Isn't that near election day? Duh.
The White House is taking reputation-building seriously. A good thing. Everything seems pretty shaky right now. No doubt about it, there is going to be an all out assault and reputation redemption campaign for our beleaguered president.
No doubt about it but U.K.-based Pret-A-Manger (ready to eat, translated) is forging ahead with its reputation-building program in the U.S.  I think it is catching on. Today's article on how they are building their reputation was illuminating because of its best practices on motivating employees and delighting customers who come for a fresh take on fast food. I should know because I've been a recipient for several years now since a Pret is located between my subway exit and my office. 
I am usually there along with one or two regulars when the Pret opens at 7am . Sometimes they give me free coffee and tell me to have a good day. But what I hold really dear to my heart  is their gesture of kindness in the dead of winter. If I arrive before their opening time and it is bitter bitter cold as it was many days over the past winter, they sometimes let me in to wait while they finish their daily early morning meeting or tell me to grab my coffee and go (I make it up the next day). As a New Yorker, most stores let people wait outside no matter what the weather is and stick strictly to their closing and opening hours. Here is another example that comes to mind of their friendly customer focus. Over the past two or three months I thought that a large coffee cost $2 and I would just drop two single bills on the counter, grab my coffee and head to my office. Just recently, however,  I learned that my coffee actually costs $2.11. No one ever said anything to me. Maybe they didn't have the heart to displease me but I sure was embarrassed when I overheard another customer asking about the price. Now I pay full freight, happily. For some reason, I usually get to know the manager in charge because they are there early when the store opens and are always up front helping and welcoming customers. They always pitch in behind the counters when it gets crowed, clean up spilled milk at the coffee area and thank everyone for coming.  The managers understand the importance of teamwork and working shoulder to shoulder with the others. Everyone is always bustling around and moving to stock the shelves, answer questions, say hello, and keep the flow going. I often marvel at their customer service smarts but had not spent much time learning about how they do what they do so well. Therefore I was glad to read about how they run such a tip top shop.
Here are some of training strategies they use that are worth sharing:
New hires are sent to a Pret A Manger shop for a six-hour day, and then the employees there vote whether to keep them or not. 
Bonuses are awarded based on the performance of an entire team, not individuals.
Pret also sends "mystery shoppers" every week. Mystery shoppers are people who visit and observe but do not reveal who they are. If a mystery shopper scores a shop as "outstanding,"  all of the employees get paid an extra wage-per-hour bonus, based on a week's pay.
When employees are promoted or pass training milestones, they receive at least $80 in vouchers. But, instead of keeping the bonus, the employees must give the money to colleagues, people who have helped them along the way. That's a novel approach.
Every quarter, the top 10 percent of stores, as ranked by mystery-shopper scores, receive about $50 per employee for a party.
The top executives at Pret get 60 "Wow" cards, with scratch-off rewards of cash or an iPod, to hand out each year to employees who excel.
Pret has all-staff parties twice a year and managers get a monthly budget of $150 or so to spend on drinks or outings for their workers.
And I forgot to mention that they are always ask how you are doing. It's the little things that add up to make a reputation whole.
The S&P downgraded the U.S. credit rating last night. The full report is here. What struck me in its overview are these two points (below) which directly speak to how our fiscal reputation is being managed. In other words, the ability of our governing leaders to work effectively as a management team is no longer putting the US at the head of the class.  We all know that when corporate boards do not function well, they are called to task, reputations gets tarnished and board members find themselves disinvited to serve. We now see the same reputational metric of good governance being applied to our government and the picture is not pretty. S&P is essentially saying that our ability to govern fiscally and responsibly is ineffective, less stable and more unpredictable than it was earlier. And our ability to collaborate across parties is in question.  It's not just the credit rating that's being discredited but our fiscal reputation as well.  America's reputation for fiscal safety is being downgraded as well.
More broadly, the downgrade reflects our view that the effectiveness, stability, and predictability of American policymaking and political institutions have weakened at a time of ongoing fiscal and economic challenges to a degree more than we envisioned when we assigned a negative outlook to the rating on April 18, 2011.

Since then, we have changed our view of the difficulties in bridging the gulf between the political parties over fiscal policy, which makes us pessimistic about the capacity of Congress and the Administration to be able to leverage their agreement this week into a broader fiscal consolidation plan that stabilizes the government's debt dynamics any time soon.
Last night I could not help but wonder how the huge decline in the Dow of 500+ points was a reflection on the perceived reputation of the U.S. government as well as the country itself. I was not at all surprised to see a poll today that expressed basically the same thing. Here is what I knew to be true as I turned in last night: almost three-quarters of the American public believe that the congressional debate over the debt ceiling agreement has harmed the worldwide image of the United States . And a whopping 82% say that the debate was all about political advantage, not what is best for the country.
The reputation of the US has been severely bruised in the eyes of its own citizens and certainly around the world. We have plenty of reputation repair to do if distrust of government becomes the new normal. Whereas most companies and their leaders recognize that reputation is essential to their success today, our dueling political parties have yet to truly acknowledge how all the rancor and incivility is a vote from the daily majority about their behavior and decision-making. For more on civility in America, please click here for Weber Shandwick's recent poll.
As I looked into people's somber faces last night as I subwayed home, I could not stop thinking about how the American public had given the reputation of the US a solid "thumbs down" on confidence in this country's future. You don't even need a poll to tell you what we already learned from the Dow. Reputation rules whether it's related to a company, a brand, an individual, an organization or a country. We cannot afford more reputation erosion on our country's reputation. In addition to a bipartisan committee on how to reduce the debt, I think that we should be calling for a task force on restoring our reputation for the long-term.  As more people tune out of government, as we learned in our survey, the harder it will be to build back America's reputation for getting things done.
Interesting to hear that The Wall Street Journal is outright asking subscribers how the Murdoch scandal at News Corp might be impacting its own reputation. Many companies prefer not to bring up an issue they are facing, even when it is often the elephant in the room.  Some companies, however, think that surveying customers about an issue or self-inflicted crisis is a smart way to demonstrate that they care enough about their reputation to ask the tough questions or they simply want to know in the name of transparency.  Apparently the WSJ is asking subscribers, of which I am one, "What impact, if any, do the illegal acts by News of the World journalists have on your impression of The Wall Street Journal?" or something close to that. And my favorite question from what I have read this morning is whether the CEO of a company should be held responsible "for all the actions of all its employees, no matter how large the corporation is" on a 1 to 10 scale (disagree completely —>agree completely).  I think I know the answer to that one. My guess is that 75% to 85% of subscribers, AKA business executives, will give this statement an 8/9/10.  All in all, as my colleague said to me….a brave move.