Country reputation
Am on a tour of Asia to talk about our research on social CEOs. Obviously, social media is at different stages in various markets which is making my presentations very interesting to me (hopefully to others too!). When I was in Tokyo earlier this week, we found ourselves talking about how new social media was still new (only 10 years old at most) but how quickly it had grown in Japan recently. My Japanese colleagues told me how the reputation of social media or SNS (social networking systems), as they call it, has improved after the horrific earthquake and tsunami of two years ago. Since the telephone networks were not working, people turned to Twitter and Facebook to communicate. On the Twitter blog, they said that there was a 500% increase in Tweets from Japan when the earthquake hit. In turn, I told the story of how websites changed from static brochureware after 9-11 into two-way gateways when it became apparent that people wanted to be able to find out from company websites if people were okay, if financial transactions were still going through and what time to show up for work the next day in New York. Interesting parallels of how disasters can quickly change behavior and how social media's reputation turned positive when emergencies are at hand.
For years I have been reading that the world has gone global. Countries and companies are all globally connected, at least that is what I thought. Globalness is a key driver of strong reputation and seriously sought after by the most admired. Well, I was wrong. According to the DHL Global Connectedness Index, we are not as connected we we thought. Connectiveness in DHL's index is measured by both the depth of connectiveness (how internationalized a country's economy is) and breadth (how many countries it connects with).  Breadth is now  4% lower than it was in 2005 and depth is below what it was in 2007 but 10% higher than it was in 2005, having recently rebounded.
Why would that be? Certainly the global recession has had an effect by limiting global capital flows. That makes sense. And companies are also less likely than before to place their investment dollars in foreign countries. I guess so.
Europe is the most globally connected region. This is probably good except if economies in your union are tanking. Another fascinating finding is that distance and borders still matter, even online. The researchers behind this Index note that most international capital flows stay within region and the same goes for online connections — they stay closest to home and decrease with distance.
Here are some facts on which countries were the most and not so very connected out of the 140 countries in the Index. It shows that the world is not as flat as we thought. And it shows that companies still have their work cut out for themselves in terms of building global reputations and developing markets for their goods. We are more insular than I imagined.
Netherlands (#1)
Britain (#6)
Germany (#9)
France (#17)
U.S. (#20)
Japan (#42)
India (#62)
China (#74)
Brazil (#77)
Always good to learn something new. I learned that the reputation of emerging market multinationals needs tweaking and I too needed to have a better understanding of them. Emerging market companies are serious business engines to be reckoned with and will soon outnumber multinationals. These companies are not unsophisticated and poorly prepared to deal with this new technological era. They are the new global giants as the title of this new book implies — Emerging Markets Rule: Growth Strategies of the New Global Giants written by Wharton professors' Mauro Guillen and Esteban Garcia-Canal.
The authors spell out seven basic leadership principles that emerging market multinationals can teach us: "executing before strategizing, catering to the niches, scaling to win, embracing chaos, acquiring smart, expanding with abandon and taking on the sacred cows."  Here are a few facts that I picked up in an interview with the authors:
1. The global playing field is now more level. Emerging markets have many things going for them such as cost advantages in their country of origin and know-how dealing with government regulations.
2. Approximately 41% of new flows of foreign direct investment in the world comes from emerging economies.
3. About 30% of the 100,000 multinational firms worldwide come from emerging economies.
4. Many emerging market companies come from sectors outside low-tech and natural resources (which we tend to think of them as dominating, foolishly). Think Haier (China), Embraer (Brazil), Tenaris (Argentina), Infosys (India), to name  a few.
5. They can have interesting new business models such as Cemex (Mexico) with good acquisition strategies.
6. The authors sum it up this way: "They have expanded globally without hesitating much about the sequence of countries to enter or whether they had all of the needed resources at their disposal. What they have done is make a virtue out of necessity."
The reputation of emerging markets has shifted in my mind, all for the better.
I have been traveling in Brazil and Peru for business to talk about reputation. It was a terrific visit because I confirmed once again that reputation is on the agendas of most companies wherever they may be. One of the challenges I heard several times on my visit was how non-U.S. companies do not have to deal with government relations as much as LatAm companies do. This challenge to reputation-building came up as well in several media interviews I did prior to my trip. Each time it came up, I had to chuckle. The truth is that government involvement and regulations in US markets also feel very real and intrusive. I always talk about how government used to be an "invisible hand" but today plays a decidedly "visible hand" in business affairs. For many companies, it is literally like a new line of business. In fact, I have been asked several times nowadays how government affairs departments are being restructured to more effectively manage upcoming policy and government regulations.
I was in Sao Paulo and Rio de Janeiro for two seminars on reputation management. In our research on corporate reputation, 91% of executives in Brazil told us that they were increasing their efforts at reputation building. Much of the discussions in the Q&A period in addition to government intervention centered around culture, B2B reputation-building and dealing with social media threats. In one market, we also discussed social CEOs, a favorite new topic of mine. Apparently there are fewer socialized CEOs in LatAm than in the U.S. due to security issues I was told. I found that illuminating.
When I was in Lima this week at an evening reception, I had a discussion with two businessmen who told me how optimistic they were about business growth in Peru. They were noticeably ebullient. Considering their past history, they said they had never seen so many doors opening to them. There seemed to be no ceiling on their optimism about the future. Refreshing.
As always when I travel, I catch up on magazines because I find myself on planes. I caught an article in The Economist that ties into this post's train of thought. One line particularly stood out…"…place matters more than ever in a globalized world." The writer was making the point that in a global world where everything has become so homogenized (like "a universal airport lounge"), people crave a sense of place and the more distinctive, the better. While I was in Brazil and Peru, it felt like there was a definite pride in their "place "for being different than the U.S. and other regions and for the boundless opportunities ahead. That could only be a good thing for sparking innovation, building top flight reputations and surprising the global competition.
Timing is everything when it comes to reputation. There are several articles today about how London's reputation for financial integrity has been damaged by recent events in their banking system. What's more interesting to me besides the three banks whose reputations have been undercut for rigged interest rates and money laundering is the timing of these crises. All three bank debacles occurred within weeks of each other which is a collective reputation-killer for the city of London and the sector. I always say that you can err once, misstep again but the third time and you're out! I think that is a baseball cliche of sorts. But it is true that three is the magic number when it comes to reputation. Companies and leaders fall, often trip a second time as they institute change but on the third try, you definitely lose investor and customer patience.  After a third attempt or three sequential mishaps, your reputation gets a scarlet R. I think that is what is happening to the U.K. banking system. Not that this has not happened to us in the U.S. We have had our fair share of 1-2-3 and 4+ reputational fouls.  In fact, enough for a lifetime. The saving grace for the U.K.'s financial sector is that the Olympics are stealing the show and its summer holiday time. People are also very worried about the economies around the world and leadership changes in the U.S. and China. As they say, timing is everything and the U.K. banks picked a good time to stumble (if they had a choice, very unlikely).
There was a line in one article about this reputational meltdown for the City of London which made me read it twice: …"the U.K. government had launched a public inquiry into banking culture — even bringing in a bishop to offer a moral perspective."  I am curious what the Bishop shared.
There are plenty of companies with excellent ethical programs and cultures that could serve as best practices for these wronged companies. I'd turn to them too. We've got to get these ethical violations straightened out to restore trust once again in our financial centers. Let's do more than keep our fingers crossed. And let's make sure we listen to the stories from the other side in case we're not hearing the full story. That's been known to happen!
Just read an article in The Economist (which I love) that questions the business of reputation management. The columnist attended a recent meeting in London held by the Reputation Institute (RI) on their new RepTrak results for British companies.
The writer rightfully acknowledges that we are living in a "reputation economy" where institutions and individuals literally trade on the currency of reputation and this type of exchange makes "intuitive sense" in a society where Facebook is worth more than many Fortune 100 companies. Reputation Economy is the term used by RI and its professionals, led by Charles Fombrun, and continue to provide valuable, far-reaching insights to companies around the world. The writer, however, raises several interesting objections to the effectiveness of the reputation management industry as it stands today.
First, he/she (have no clue) objects to the idea that many different factors as disparate as product quality and corporate citizenship are all rolled up into one understanding of what reputation means. That may be true, but I am not sure why that is bad in such a complex and fragmented world where every individual becomes an interest group. For us reputologists (I just made that up), the factors contributing to corporate reputation vary depending on the company's history, industry and situation they are facing. For example, in the financial industry, unlike say the automotive industry, it is often difficult to distinguish one company from another by focusing only on their products and services. Their reputations are far more likely to be built on sheer trust in the perceived integrity of their leadership and governance.  
The columnist's second objection to reputation management today is the assumption that companies with positive reputations will find it easier to attract customers and withstand crises.  As evidence of the supposed weakness of this assumption, the columnist cites many companies with strong bottom lines despite terrible reputations: e.g., tobacco companies (harmful product), Ryanair (poor service) and Daily Mail (mean spirit). Yes, there are always companies that will make gobs of money despite wrong-doing and poor service. Nevertheless, these companies have and will continue to have a hard time attracting and retaining the best talent. But in this online world where advocates and fans matter more than ever, it will be harder to keep that bottom line as stable as it once was.
But the greatest objection to the reputation industry, according to the columnist, is and I quote… "its central conceit: that the way to deal with potential threats to your reputation is to work harder at managing your reputation." He/she continues with… "The opposite is more likely: the best strategy may be to think less about managing your reputation and concentrate more on producing the best products and services you can."  Here I agree at least in part with the columnist's thinking.  The best way to build reputation is to "have a customer" as Peter Drucker always said. Without customers, there is no business to have a reputation worth building. The reputation industry, however, does not urge industries to ignore producing the best products and services in favor of managing reputation.  To the contrary, building the best products and services is part and parcel of a good reputation.   Also, however, today's society is much more complicated and often it behooves a corporation to do more than just having great products and services. Apple, for example, may have the best products but if it does not give a damn about how it treats employees or contributes to society, it will face problems that if allowed to accumulate may well threaten its bottom line. We see that now with regard to questions about their handling of factories in China.
I think that the columnist should rename the article to Why companies should worry MORE about their reputations or else.
I am in Florida now about to speak on a panel about Corporate America and how it can restore its reputation. The panel is being convened at the annual summit of National Association of Manufacturers (NAM).  Getting ready to talk about reputation and how we can repair America's reputation for good business.  A few things are on my mind right now as I was preparing for my remarks. First, has anyone noticed that all the candidates for president this year are always speaking in front of large machinery at manufacturing sites? The manufacturing industry definitely has the wind at its back and should capitalize on this momentum of favorability (and free publicity from the candidates).  Also, in a Harris Interactive survey this year, when Americans were asked about the reputation of corporate America, understandably the numbers were not great. Only about one quarter had a positive perception (with only 2% saying very good, UGH) and barely 10% saying it had improved since 2011. What I found particularly interesting was that when Americans were asked which industries would be part of the solution to the problem of a poor corporate America reputation….they answered that the technology, manufacturing and retail industries were most likely to help improve perceptions. Least likely places to expect help were the governmental and the financial sectors, not surprising. Anyhow, thought I would share these reputation findings as I figure out how to talk about combating the reputation of corporate greed that seems to follow us around these days.
I spent last Saturday afternoon reading the Harvard Business Review issue which has Reinventing America on the cover. The March 2012 issue. It holds alot of information about how to bring back America and make it a desirable location for businesses around the world. It is rich with information and insights. I highly recommend. In one article on what's wrong with politics in the U.S., (definitely read), you start to realize that one big problem facing the reptuation of the USA is our intractable political warfare. It is hurting America's reputation as a place to do business. The point is that there are many advantages to locating business in the U.S. but the political problems are creating barriers to consideration. One suggestion from the article is the following which falls in line with our work on Civility in America. We are hoping to conduct our third wave on Civility in America in May or June so we will be sure to look into the demand for getting civics classes back into the classroom. A call for action. America's reputation has to turn around and Congress is not going to be the stimulus. Business will.
Stand up for civics. Business leaders should urge public officials—and the public at large—to restore civics to its rightful place in the classroom. Data show that many schools fail to effectively teach the workings of U.S. democracy or the responsibilities that go with citizenship. Just as America cannot be globally competitive without a well-educated workforce, it cannot retain its economic edge without a well-educated electorate that is ready to meet the relentless challenges of democratic governance.
There is an unusual campaign afoot to adjust the reputation of Japan. It is called The Cool Japan Promotion Strategy Programme and is housed at the Ministry of Economy, Trade and Industry – METI.  The campaign is to make Japan's reputation more creative by highlighting its fashion, music, food and animation. The concept has accelerated due to the horrific earthquake's aftermath and the need to rebuild reputation quickly in as many ways as possible.  The basic concept is to export the cultural creativity of Japan similar to what is done with cars. Such an occurrence happened in Singapore in October where a pop up store devoted to Harajuku Street Style – Japan's edgy fashion district–appeared featuring small lines of Japanese fashion.  Harajuki is the train station in Tokyo where many fashion stores, boutiques and used clothing outlets can be found for young people who hang out dressed as anime or manga characters.  These fashion-ables break all the rules, mix and match, and have an anything goes mindset.  Must be working since I found a line of clothes at Target when I searched. The Japanese reputation for fashion and culture is expanding as wished.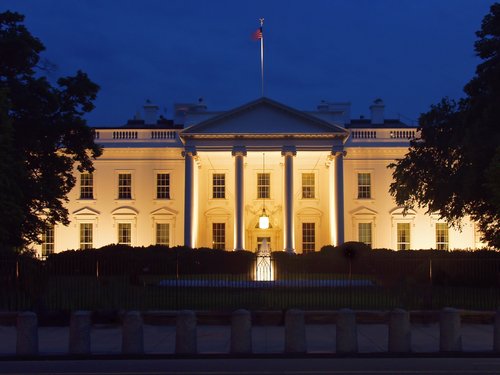 Reputation building is walking in the front door of The White House.  A recent New Yorker article on the Navy SEAL mission to capture and obliterate Osama Bin Laden is captivating and spell-binding, to say the least.  But now there is some discussion that the The White House okayed the dramatic recounting to make them look audacious, brave and effectively taking care of the nation's big hurt (9-11).
Then I learned that there is a movie under foot with apparently deep access from The White House. Oscar-winners' Kathryn Bigelow and Mark Boal of "Hurt Locker" fame are producing the big-time screen version of the killing of Bin Laden.  Due in theaters October 12, 2012.  Isn't that near election day? Duh.
The White House is taking reputation-building seriously. A good thing. Everything seems pretty shaky right now. No doubt about it, there is going to be an all out assault and reputation redemption campaign for our beleaguered president.