Executive Conferences
We have been very busy this month. We also released a survey on where the most powerful women in business spoke in 2011. Using the Fortune Most Powerful Women in business list that includes U.S. and non-U.S. professional executives, we audited where they spoke to determine how much they were in demand and what podiums they were invited to.  There were several interesting findings that are worth noting since one way to build professional reputation, get company messages across to important audiences as well as build corporate reputation is to leave those four walls of the C-suite.  In fact, I was speaking to someone at Forbes the other day who confirmed to me that the executive conference business was booming. As it were, women are in great demand.
These most powerful women spoke at 218 unique events in 2011.
The leading speaking forums in 2011 for these top women executives included Fortune's Most Powerful Women Summit, The World Economic Forum/Davos, India-US CEO Forum, Women Corporate Director's Global Institute, the Paley Center for Media International Council Summit and the APEC Women and the Economy Summit.
We also provided insights on what types of conference events they spoke at – from industry-specific events (e.g., World Food Prize Conference and FICCI-IBI Conference on Global Banking) and conferences geared toward job function (e.g., Techonomy and ANA Conference), followed by women's leadership and academic forums.
Our research also found that the digital category (e.g., Digital Life Design and South by Southwest) is starting to emerge and is crossing women business leaders' radar screens.
We do this type of analysis every year and sometimes we analyze all CEOs and top level executives –men and women. However, we thought that looking at where executive women spoke was past due. So here we are.
Yesterday I was asked to talk about what I do at Weber Shandwick to our Crisis and Issues group in New York. It was an end of the week get together to take the edge off of all the long hours. I talked about reputational issues and answered several questions. It was a nice opportunity for me to reflect too.
I was asked where all the celebrity CEOs had gone which made me recall my first book on CEO reputation. The book was released at the height of the dot com boom when 22 year old CEOs were the norm and celebrity CEOs were plentiful.  In my book, I tried to make the point that it was not CEO celebrity that mattered but CEO credibility. As I was answering this question, I realized that I hit on some of the right notes as to why CEO celebrity was not the same today but missed a few. In fact, I mentioned that being CEO today was not  an easy job whatsoever. CEOs are much more embattled.  Here are some of the reasons I talked about yesterday but others as well taken from an Economist article I was saving to post about.
CEO tenure is shorter than it used to be (on average 6.6 years, according to Booz's research).  They usually come into office with great fanfare. They get approximately two years of grace when they start out (more like 18 months), 2 years to provide evidence that their strategy is working and two years to get pushed out. After six years like this, it's best to be a CEO nobody.
CEOs don't have all the power anymore. Most CEOs now have separate chairmans that are looking over their shoulders and asking a lot of questions.  Booz found that in 2002 48% of incoming CEOs were also chairmen.  In 2009, that number dropped to 12%.  Hard to be a celebrity when there is power sharing going on.
CEO compensation is always a headline and increasingly links the CEO title to perceptions of greed. CEO compensation is actually declining.
Shareholders and stakeholders are not sitting idle. They are much more aggressive.  Some hedge funds are actively browbeating CEO and corporate decisions and in executives' faces. The ridicule can get strenuous.
Boards are more active too. They don't want their reputations shamed either by poor CEO decisions or poor behavior. And according to Korn Ferry, new board members are more likely to be deep in international experience and have worked abroad. They are not necessarily golfing buddies like board members of yore. Angry birds maybe, but not necessarily tee time!
With all these barriers in place to curb the power of CEOs, celebrity CEOs can hardly flourish. Instead, we are looking at a new world of convening CEOs who communicate internally to employees, communicate online or through video to netizens, travel to speak to customers and influencers at forums they convene themselves (IBM's Smarter Planet  method), partner with third parties and government to problem solve on today's economic woes and so forth.
The second survey of Board Directors was just issued. The survey is conducted by Eisner Amper, audit, tax and business advisory professionals. They used their database and NACD's Directorship magazine's subscriber list of corporate directors. The survey reports on the opinions of 142 directors representing publicly and privately-held companies. 
One of the questions they asked was which risks are most important to their boards, that is, besides financial risk (which probably begs a 100% answer!).  The chart is below. At the top of the list is reputational risk — 69% said this is most important today. Reputational risk surpasses regulatory compliance risk (61%), CEO succession (55%) and IT risk (51%). I would posit that if this survey was done in the past few weeks, IT risk might have jumped up higher as a factor of major concern. The hacking and hobbling of computer networks at Boeing, Sony and the White House gmail accounts have had to certainly affect risk management concerns at board level.  With regard to security risks, Eisner Amper wisely says: "The tools of today's business heavily revolve around information technology, the Internet, the speed and degree of data transmission, and the pervasiveness of social media." And everything that affects business affects reputation.
 

Aside from financial risk, which are most important to your boards?

Board Directors
Reputational risk
69%
Regulatory compliance risk
61%
CEO succession planning
55%
IT risk
51%
Product risk
34%
Privacy and data security
33%
Risk due to fraud
21%
Outsourcing risk
14%
Tax strategies
14%
Another question they asked which I like was where board directors go to for new information. In the 2011 survey, the leading sources were company management, publications, Internet, accounting/advisory firms and conferences (at 33%).  I liked seeing the importance of conferences among the other sources because I firmly believe that getting out of the office and listening to other points of views provide opportunities for thinking beyond the same old ways about the same old problems.  I wish I did more of this myself.  We all need to close the door on our silos. For board members, this is a good sources considering how the problems they face have to be on high boil these days.
| | |
| --- | --- |
| Primary Sources for New Information | Board Directors |
| Company management | 73% |
| Publications | 54% |
| Internet | 46% |
| Accounting and advisory firms | 36% |
| Conferences | 33% |
| Personal network | 33% |
| Associations | 229% |
| Law firms | 17% |
| Consulting firms | 11% |
At the end of their executive summary, Eiser Amper concludes:
"Protect. Protect. Protect. Reputational risk needs constant monitoring and analysis of the broader issues…Brand, company and personal reputation can change overnight. The speed of today's business was unimagineable in years past, but its impact is real and protection is the name of the game."
An article on how CIOs need to get a seat at the table and boost their reputational status within the organization appeared in the WSJ this week. I read it on a plane but left myself a message to post about it  (are CIOs really second-class citizens in the C-suite?).  I am always interested in who is sitting at the table with the CEO and have over the years been particularly interested in the role of CCOs — Chief Communications Officers — and how they are increasingly sitting at that table as crises soar and reputations tumble. So naturally, this drew my attention. 
 As I went to find the article online, I stumbled upon another WSJ blog post about the article which had this quote or two from Brian Halligan, chief executive of Hubspot, who spoke at a panel by MIT's CIO Symposium on the role of the CIO:
 "Mr. Halligan also said CIOs are the logical choice to help chief executives master new communication tools like blogging, Facebook and Twitter. Many chief executives are either uncomfortable using those media, or hire professionals to stand in for them: Either way, their audiences can sense the lack of spontaneity. CIOs can help their CEOs "have a more authentic relationship with the market and vendors," he said.
Since I have been carefully monitoring how CEOs become more social, I admit that I had not thought about this in the same way. In my world of communications, I think that CCOs are the natural teacher for showing CEOs how to use social media and video to communicate deep within the organization and to customers and other important stakeholders. I liked Halligan's statement about how being more social might change perceptions of CEOs as stodgy, risk-adverse and uncommunicative. He is probably right.
Related to this topic, it is probably not a good idea to hire professionals to stand in for CEOs although I don't doubt that it is done. CEO voices are hard to imitate and employees should be fairly adept at noticing counterfeit CEO-speak. So I would advise that if you are getting your CEO to blog (it does not have to be too often as we advise in our research) to get to know people and let them get to know the CEO, get them to do it themselves.
It is now the end of the week and I promised to mention something about the other half of our results on executive top-tier conferences, especially as the World Economic Forum is happening this week. Nearly three out of 10 industry-leading CEOs spoke at one or more top- tier business events in 2010, according to our new analysis.  [For each of the 55 industries identified in the World's Most Admired Companies survey, Weber Shandwick examined where each CEO spoke in 2010.] Key findings are:
Among those who took to the podium, the World Economic Forum at Davos was the leading executive speaking platform for industry-leading CEOs.
The World Economic Forum was followed by the Clinton Global Initiative among our list of Five-Star conferences in 2010. Other forums are below.
Industry-Leading CEOs' Top ThreeExecutive Speaking Engagement Venues in 2010
(1)   World Economic Forum at Davos
(2)   Clinton Global Initiative
(3)   Fortune Most Powerful Women Summit (tie)
(3)   The Wall Street Journal CEO Council (tie)
Other Events:  (alphabetical order) Committee Encouraging Corporate Philanthropy's (CECP)  Board of Boards,  Chief Executives Club of Boston, Milken Institute Global Conference, National Press Club, Wharton Leadership
The global economy and outlook was the leading topic for industry-leading CEOs who participated in these events. Other themes included education, gender equality and company- or issue-specific opportunities.  What will top executives talk about throughout 2011 if the economy recovers…..perhaps they will focus on their positioning and differentiation and corporate responsibility will rise again in popularity (it has slowed we think). I did hear that regional forums on corporate responsibility are increasing.
Since we always like to look at a different segment of the executive conference business — this year industry-leading CEOs and leading women — we are looking for any ideas for next year.  Got my thinking cap on.  Let me know what you are thinking too.
 Yesterday we released our analysis on where industry-leading CEOs and the most powerful women in business invested their time speaking in 2010. Reputations can be shaped at such top-tier events and company stories can travel the world, if properly socialized. We used to depend on media coverage to get the message out about a speaking platform but with social media at our fingertips today, a speech before 50 people can travel fast to many more influential people than ever imagined. If companies can properly distribute their executives' speech-making online, they can now realize an even healthier ROI for their executives' time than ever before. And let's not forget how much time, resources and energy goes into just one speech or presentation. It is never a walk in the park!
I am going to blog backwards about our findings by starting with what we learned about the most powerful women in business first and get to the industry-leading CEOs later this week.  Like we had in grade school, today is backwards day.
I am quite pleased that we decided to look at the most powerful women in business because this is a small, exclusive club that demands further research in the communications field. Greater demand for female leaders was recently underscored when we learned that the World Economic Forum now requests that 20 percent of this year's strategic partnership delegates be female. That polite request is sure making the rounds because I see it popping up all over. Despite the small sample size of these most powerful women (alas!), we did learn some interesting trends about what they've been doing on the speaking circuit over the past 12 months. And they've been busy. Here are some snippets from our analysis:
This elite group of powerful business women was extremely active on the speaking circuit in 2010. A large eight out of 10 (82 percent) spoke at one or more events in 2010.
In addition, the average number of events that each woman spoke at in 2010 was 3.2 events, with 11 women having spoken at five or more events.
The leading speaking forums in 2010 for the most powerful women executives included the World Economic Forum, Fortune Brainstorm: Tech, the Women's Conference (hosted by former California First Lady Maria Shriver and Governor Arnold Schwarzenegger), Daily Beast's Women in the World, and not surprisingly, Fortune's Most Powerful Women Summit (although not everyone who makes the list is a speaker). However, there was also a wide range of other types of conferences where top women in business spoke such as Business for Social Responsibility (BSR) Annual Conference, Committee Encouraging Corporate Philanthropy (CECP) Board of Boards, Milken Institute Global Conference, and The Wall Street Journal CEO Council. Micho Spring, our chair of the Global Corporate practice at Weber Shandwick said: "The vast majority of these women leaders are taking their communications and storytelling roles seriously. There are not only many women's conferences for female leaders, but many other non-gender specific platforms as well." 
Leading women executives are out in force.  This is quite a broad range which shows that there is demand for these top executives. The types of conferences can be categorized as follows:
Types of Speaking Engagement Venues Most Powerful Women in Business Spoke in 2010 
Industry Events (50%)
Women's Leadership Events (43%)
Academic Events (40%)
Five-Star* Events (35%)
Function-Specific (18%)  (i.e., ANA Masters of Marketing, NACD Directorship Forum)
Just as rankings are growing leaps and bounds every year, I see the executive conference business expanding even further.  Companies are shaking off the economic woes from the past two years and getting back on the trail to differentiate their companies, narrate their responsibility and possibly turn back the anti-business wave that has beset so many. Conferences have an untapped way of  validating companies by tacitly endorsing that their executives have something to say that is meaningful and forward-looking about our collective futures. And women execs are clearly doing their part as well.
First things first. I thought I should mention that an article I wrote on how companies are responding to online antagonists is appearing in the December issue of Harvard Business Review. The article, Reputation Warfare,  identifies six strategies for managing reputation in an informational age. I am very excited about it and look forward to telling you more when it appears.

Thought I would continue on our research on Socializing Your CEO: From (Un)Social to Social. In addition to analyzing where CEOS engaged online and offline, we examined whether CEOs were speaking at conferences. I have often stated here that the executive conference business seems to be flourishing and I like to follow these kinds of trends. We did find that CEOs were on the speaking circuit and taking advantage of this unique opportunity to engage audiences, network and tell their story. Four in 10 top 50 global CEOs (40%) in our audit gave a speech in 2009, with nearly one in four (23%) speaking at an esteemed Five-Star conference. [Five-Star conferences include forums such as Fortune, Wall Street Journal, Clinton Global Initiative, Forbes CEO conferences and the World Economic Forum.] Weber Shandwick continues to track and research executive conferences which is why we made sure to add this to our list of criteria for Social CEOs.

An interesting side note was that CEO participation in speaking engagements increased with tenure — half of all CEOs in office for five years or more (50%) addressed an external audience through speaking engagements compared to nearly one-third (32%) of those in office three years or less. Clearly, as longer-tenure CEOs begin contemplating their legacies and how to position their companies for the next generation, CEOs take their role as content providers even more seriously. This actually makes sense although I would add that it appears that CEOs are eager to speak at the right venues with the right audiences, regardless of tenure.

Business school forums were chosen by 10% of the leading CEOs audited. As the economy recovers, I expect this type of forum to increase as CEOs go on the campaign trail to attract the best talent. I anticipate a rise in CEO commencement speeches as well since these speeches are readily rebroadcast online as well as being reported in the traditional media. This is a surefire easy way to boost a CEO's sociability index….repurpose those speeches on the company YouTube channel or web site. No reason not to.
  We released a new study today on the social-ability of CEOs (see link below for executive summary).  As the worlds of traditional and social media collide and vast technological change is upon us, we decided to ask whether those at the top are minding their social reputations as well as their corporate reputations.  In a way, they are one and the same since reputation is my middle name and I dutifully follow CEO reputations, we decided to explore more deeply.
How social are those chief executives at the top of the revenue pyramid? We found that the majority of CEOs from the world's largest companies—64 percent—are not social, that is, they are not publicly, visibly engaging online with external stakeholders.  Now they probably engage internally with employees using social media (their intranet, blogs possibly, web casts) but that is hardly easy to research.  Our research undertaking was daunting enough. 
It took us nearly a year to complete the research when all was said and done. In the process, we learned why there are mostly anecdotes out there about CEOs' use of social media.  Some CEOs have common names resulting in either extensive digging or there are simply too many matches to determine which is correct (e.g., John Watson of Chevron or Mike Duke of Walmart). CEOs turnover is high which means that tenure dates must be closely regarded for each search.  CEO and company names can vary in spelling, requiring all variations to be checked (e.g., IBM is found as IBM, I.B.M. and International Business Machines). Search engines are inefficient as a research tool as it pulls in too many results to sift through which requires investigating each CEO one by one. Web sites are rarely comprehensive and archives are short-lived. Each web site is unique requiring tailored searches (e.g., one web site may have speeches archived with the press releases in the media section and another may have speeches archived with the CEO's biography).  Would be wonderful if there was a commonly recognized way to organize corporate web sites.
We audited the online communications (as well as traditional activities and coverage) of 60 CEOs of the top 50 global Fortune 500 companies. Some companies had two CEOs in one year which is why we ended up with 60, not 50. We also looked back as best we could to 2007 for comparisons. You can find the results at "Socializing Your CEO: From (Un)Social to Social."
Here are some stats:
97% of CEOs communicated either through traditional or online channels
Only 36% of CEO are engaged through their corporate web sites or in social media
Most popular CEO online communications activity is posted letters or messages on company web sites – at 28%
18% use video/podcasts on their company website or company YouTube channel (there has been a near doubling of company YouTube channels from 2007 to 2009 (34% to 56%) and yet it is vastly under-utilized for featuring CEOs.
Few partake in Twitter (8%), Facebook (4%), MySpace (4%) or LinkedIn (4%)
Tomorrow I will write more about some other interesting findings.  The good news is that CEOs are extensively quoted in the business press and busy on the conference and business school circuit (93%). But CEOs are not yet fully socialized, often with good reason and sometimes not.
[Interestingly, when I went to Google Images and Bing to find a pix for this post, I did not have much to choose from when looking for "CEOs online."]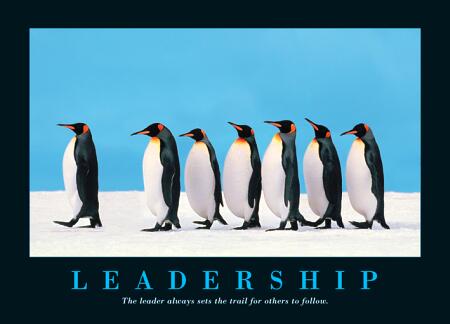 I admire people who have a vision and just go for it. Ann Charles, CEO of BRANDfog, is organizing a first time conference this fall filled with Great Leaders in the corporate responsibility area.  The name of her conference is Great Leaders Conference. The line up is pretty amazing and I have no doubt that she will pull it off because she has a passion for the topic and is determined to make this happen again and elsewhere. I should mention that her company, BRANDfog, offers social media and CSR strategies for CEOs (which is how we met because of our common interests)  and this conference will be all about how great leaders use their social influence and social channels to give back to society. The invitation-only Conference will be very inspiring and with the line-up, it should most certainly turn the subject of bad behaving CEOs to CEOs acting nobly.  (I recall one day talking about the concept of noble leadership. Now is certainly the time.) The line up of CEO speakers are:
Ishmael Beah, Author, Memoirs of a Boy Soldier
John Hope Bryant, CEO, Operation Hope
Majora Carter, President, Majora Carter Group; MacArthur "Genius" Fellowship recipient
Tony Hsieh, CEO, Zappos; No. 1 NYT bestselling author, Delivering Happiness
Wyclef Jean, Grammy winner; founder, Yele Haiti
David Jones, CEO, Havas, Euro RSCG Worldwide
Stephen McDonnell, CEO, Applegate Farms
Simon Sinek, Founder, Start with Why
Jeffrey Swartz, CEO, Timberland
Baratunde Thurston, Web and Politics editor, The Onion
John Wood, CEO, Room to Read
In addition, Isobel Coleman will be speaking who is a Senior Fellow for U.S. Foreign Policy at the Council on Foreign Relations in New York, where her focus on the Middle East and South Asia has helped make her new book a compelling read, Paradise Beneath Her Feet: How Women are Transforming the Middle East.  She is leading a panel discussion on the changing culture of leadership and women's role in that transformation.
True to the vision of the conference, the proceeds will fund 18 libraries for Room to Read.
The conference is in New York on October 7th. Check it out. I hope to be there.
As I mentioned in my last post, our new research on executive placement at the right conferences covered some interesting information on social media. It would be difficult not to explore how executives were using or not using social media to tell their company story in addition to taking the podium.  Not surprisingly, the results show that online channels are not being used as effectively as they could.
The tool most widely used to communicate externally by the C-suite is posting written messages on the company web site (66%). And that is a big step from a few years ago, so this is good news. Despite its widespread usage, executive communications professionals surveyed do not regard C-level web statements to be among the three most effective ways to communicate externally. Instead, the #1 most effective channel, according to respondents, is recorded video on the Web site, followed by live webcasts and blogs.
Among the social networking tools, Twitter is considered more effective (25%) than Facebook (19%) and LinkedIn (16%) for external C-suite communications. Yet Twitter is woefully under-utilized by executives as a way to connect or communicate. It is reported by only 6% as a means that the C-suite uses to communicate now with external audiences. There is alot of debate about whether execs and CEOs should spend time on Twitter and Facebook. The best answer to the question is "Depends." It depends on the industry, the regulations governing the industry, whether the company is customer-facing or not, and whether the executive has the time. Few execs have the time to commit and after talking to CEOs, they do not usually have the time. I keep wondering if there is an in-between but have not found one.
| | | |
| --- | --- | --- |
| Online channels… | Used by C-suite for  communicating externally | Rated as effective (rated 4 or 5 on 5-point scale) |
| Written message posted on your company's web site | 66% | 36% (#4) |
| Recorded video posted on your company's web site | 41% | 55% (#1) |
| Live webcast over your company's web site | 31% | 42% (#2) |
| Blog | 31% | 42% (#2) |
| YouTube | 19% | 32% (#5) |
| Facebook | 12% | 19% (#7) |
| LinkedIn | 12% | 16% (#8) |
| Twitter | 6% | 25% (#6) |
| None/Don't know | 19% | – |
Video, on the other hand,  is a preferred communications channel today because of its ability to viscerally humanize executives. Right now, video of CEOs or other execs talking, interacting, and engaging can go a long way to attracting candidates, putting a human face on the company and just saying, "I'm showing up."