Presidential reputation
In an article today on the academic dream team that consulted with President Obama's team, a few lessons are shared that should be helpful for the public sector and CEOs or other executives. The group of behavioral scientists who were unpaid advised that voters focus on two characteristics in choosing a president or leader – competence and warmth. This is especially good advice for new CEOs coming into office to hear. The article states that Romney had the competence factor working for him but less so the emotional warmth factor, particularly with all the negative advertising that many people saw. Clearly, CEOs have to project both factors to gain support from their followers.
Another lesson to be learned that was shared in the article is useful for companies facing crises (who isn't?). The social scientists that made up the dream team advised the Democrats running the Obama campaign that when it comes to neutralizing rumors, it is best not to deny the charge but to affirm a competing one. The example given was how the rumors about President Obama being a Muslim stuck over the long term but their advice (and probably well taken) was to counteract that rumor by asserting that Obama is a Christian. I do recall hearing that. Good advice that can apply to corporate leaders faced with hearsay and wanting to deflect innuendos.
How important is civility to the reputation of President Obama and Governor Mitt Romney? Pretty important.
We at Weber Shandwick and Powell Tate with KRC Research take the topic of civility seriously (see Civility in America, our third annual survey) because it impacts the reputation of the United States and affects public discourse. The new survey we just released is among 1,053 adults, 18+, and was conducted between September 14-16th. Data were weighted to align with the U.S. population distribution.  
We found two-thirds (66 percent) of likely voters saying incivility was a major problem in society with 85 percent also saying political campaigns are uncivil. By a margin of almost 2 to1 (62 percent to 32 percent), likely voters said incivility has always been part of the political process but more than three-quarters (78 percent) said incivility in politics is worse now than it has ever been. 
Since the debates are upon us (first one is tomorrow night), we decided to ask Americans about they perceived the civility of the candidates. Here is what we learned – there is a civility gap between the candidates:
A majority of likely voters, 55 percent – 42 percent, considers President Obama's campaign tone to be civil, while a plurality, 49 percent – 45 percent, perceives Governor Romney's tone as uncivil. The civility gap is potentially significant because nearly half of likely voters polled, 48 percent, say the candidate's civility will be a "very important" factor in how they vote. 
The gap was much less pronounced for the Vice Presidential candidates. Vice President Biden was seen as civil by a margin of 49 percent to 43 percent while likely voters were evenly split in their assessment of Wisconsin Representative Paul Ryan, with 46 percent saying he was civil and the same number saying he had been uncivil. 
Fifty-seven percent of likely voters say that any incivility demonstrated on the debate stage will affect their votes. The sentiment was shared equally by self-described Democrats (54 percent), Republicans (55 percent) and Independents (58 percent). 
If you saw today's Wall Street Journal article on incivility online, we could have told them that 23 percent of likely voters said they defriended someone on Facebook or stopped following them on Twitter not because of their political views but because those views were expressed uncivilly.
And when it comes to tuning OUT of political advertising, a sizeable 75 percent of likely voters are doing so and nearly as many – 72 percent — are tuning out when they receive emails asking for political campaign support. My in-box is full, how's yours?
All of this comes down to the degradation of political reputations in the future. We learned that seventy-three percent of likely voters say that incivility in politics deters qualified people from going into public service. That's a large number and if it is as true as it must be, we have a lot of work ahead of us.
Job descriptions for leaders today have to begin including public relations expertise. Just looking at this week's headlines convinced me that CEOs have to be PR crisis experts to be qualified for the job. I was thinking about this when I read the oped in The New York Times from an investment bank's employee and hearing the news about the Afghan killings by a U.S. military person. I also just read an indictment by a former Google employee about the oversized focus on advertising since Larry Page took the reins at the search giant.  Whereas we used to enumerate the operational excellence of CEOs-to-be, today we should seriously consider whether they are crisis-seasoned enough. Bank CEOs, presidents and Internet champion CEOs have little time to respond when their organizations or countries are making breaking news. I hold my breath waiting for them to respond. Every word is dissected and critiqued. Not easy.
Years ago, I worked on a research project about how pr-savvy board members were. We looked at how many board members  in the Fortune 500 had "any" communications experience. Sad to say, there were few. I used to wonder how these board discussions went when no one in the room knew how to deal with detractors. Now I realize that not only do boards need some practiced PR professionals among their board members but CEOs too need to also be PR- tested. Of course, corporate communications officers are there to work alongside CEOs experiencing a crisis but CEOs themselves need to be good at communicating their positions and steadying the troops (so to speak). Tone is sometimes everything.
Here are remarks from the highest offices of the US government in response to the Afghan rampage. Wonder what you think?
"And obviously what happened this weekend was absolutely tragic and heartbreaking. But when you look at what hundreds of thousands of our military personnel have achieved under enormous strain, you can't help but be proud generally." — President Obama

"This terrible incident does not change our steadfast dedication to protecting the Afghan people and to doing everything we can to build a strong and stable Afghanistan." — Secretary of State Hillary Clinton  

"Our thoughts and prayers are with the families and their entire community." — Deputy American ambassador to Afghanistan, James Cunningham.
   I always learn something new when I go to the Council of PR Firms Critical Issues Forum. The 2011 event was this past week and Robert Gibbs spoke, the former White House Press Secretary for President Obama. He delivered a perfect keynote presentation — attuned to the audience, well-timed, thoughtful and chock full of good stories and insights.  In my view, he sure shored up his reputation. A few things caught my attention….
Go where your customers are. Gibbs told the story of how he was told that President Obama had some down time in LA during a visit and how he suggested that the president visit the Jay Leno show. Of course, people thought he was crazy but he underscored the importance of going where your voters (customers) are.
Use technology strategically. Gibbs decided to use Twitter when he realized he could get a jump on what journalists were thinking before, during and after press conferences.
Social media reaches more. In the 2012 election, the social media team will be the largest one in the President's re-election campaign. As he said, it strengthens and grows the brand and insulates it when things go bad. I wanted to tell him that "inoculate" is an even better term to use. Gibbs said to think of this coming year as the Twitter Election. 
An event is 2 Tweets.  He said that brands must be disciplined today and since Twitter is how news gets made these days, 2 Tweets = event. Interesting concept, right?
Tough times are just that, tough times. The BP/Gulf of Mexico oil spill was one of the toughest times in the White House. Gibbs said he can think of 100 things that they could have done better now. Hindsight.
2008 vs. 2012. Expect to see more story telling from "real" people in the re-election campaign. Stories from real people are powerful validators.
Which is harder — selling products or politicians? Gibbs says politicians.
Be careful what you put in writing. This fascinated me. He said that because everything in the White House is archived, people are careful about what they say because it could be totally misunderstood 12 years from now or some such time.  And because of the archiving, no one says anything all that interesting!
Get out of the bubble. This is the same for CEOs. Find a way to get real and to be in touch with the average person. President Obama reads 10 letters a day from people who send him letters. He answers them and tries to figure out what can be done. But it keeps him in touch with reality which is sorely needed when living in the White House or DC. CEOs should get out of their offices and ride the subway or the bus when they can.
Politics is "yelling for a living." I thought that's exactly right.  And a good note to end on.
As a believer in "soft power," I think that I have to make an exception when it comes to presidential leadership and politics. President Obama may be in need of  using a slightly hybrid type of power on the hard-soft continuum. Soft power is a term that has gained prominence in how leaders communicate whether they be presidents, prime ministers or CEOs. Soft power became part of the business lexicon when it was defined by Joseph Nye at Harvard's Kennedy School several years ago – "Soft power rests on the ability to shape the preferences of others."  It is different from "hard power" which uses sticks, carrots and sometimes coercion to get things done.  Most CEOs today, like Obama,  use soft power to influence outcomes, get employees to follow their strategy and treat customers well.  We see CEOs walking the halls, holding town meetings, sending out congratulatory notes, caring about the community and so forth.   The command-and-control hard power employed by CEOs  of years past does not work as well in the Information Age.  
Obama's bi-partisianship and consensus-driven "soft power" approach  may be in need of a serious shift. Instead of leaning closer to the soft end of the power spectrum, President Obama needs to lean forward using more "firm power."  There has got to be an in-between where President Obama can lead the country and the U.S. can lead the world with immedicacy, steadfastness and hard action.  As Nye has said, "Reputation has always mattered in political leadership, but the role of credibility becomes an even more important power resource because of the paradox of plenty."  Obama's reputation for credibilty is bruised. Coalition-building takes too long and is too hard to measure when pennies, jobs and confidence count.  His activities and communications are too diffuse at this time of global economic crisis. Firm power might just be the answer for these unusual times.
[Whether firm power applies to CEOs, I do not think so. I still that that soft power gets better results and attracts the best talent when employed by business leaders. And ultimately....CEOs do not have to build coalitions in the way that politicians do. CEOs can fire the nay-sayers more easily.  Presidents do not have that option. ]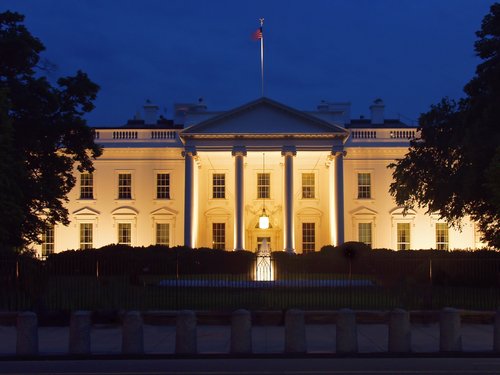 Reputation building is walking in the front door of The White House.  A recent New Yorker article on the Navy SEAL mission to capture and obliterate Osama Bin Laden is captivating and spell-binding, to say the least.  But now there is some discussion that the The White House okayed the dramatic recounting to make them look audacious, brave and effectively taking care of the nation's big hurt (9-11).
Then I learned that there is a movie under foot with apparently deep access from The White House. Oscar-winners' Kathryn Bigelow and Mark Boal of "Hurt Locker" fame are producing the big-time screen version of the killing of Bin Laden.  Due in theaters October 12, 2012.  Isn't that near election day? Duh.
The White House is taking reputation-building seriously. A good thing. Everything seems pretty shaky right now. No doubt about it, there is going to be an all out assault and reputation redemption campaign for our beleaguered president.
  How much does charisma affect leadership reputation today? It seems to be an age old debate. Too much? Too little? Just about right? When we asked this question years ago in my research on how to build an enduring and long-lasting CEO reputation, we learned that it is was important –  better to have than not have.  Charismatic leadership is not what you say but how you say it.  It's not just what leaders communicate that makes them charismatic; it's what they elicit from others. I think I read this somewhere and it stuck in my mind.
Among the new breed of CEOs today, a quieter charisma is now more important. It is not about CEO celebrity but building CEO credibility. Maybe we should call it "slow charisma." Credibility or authenticity coupled with charisma can be electric.  When you see it, you know it. However, it is not all there is to leadership. Leadership also includes sound judgment, ethical conduct, the ability to listen and serve others. Lets not kid ourselves.
The Economist just wrote an article about what we can learn from Lady Gaga and Mother Teresa about leadership. Apparently there is a lot to learn.  The article infers that brilliant and flawless communications helps enormously, particularly with these two charismatic (in their own way) women.  Here is an excerpt.
Mother Teresa was a "PR machine" who, whether talking to a dying leper or a rich donor, "always left her imprint by communicating in a language the other person understood". Lady Gaga is "one of the first pop stars to have truly built her career through the internet and social media.  Lady Gaga has what Messrs Anderson, Kupp and Reckhenrich call "leadership projection" and a layman would call charisma. The authors think this is because she tells "three universal stories". First, a personal story: who am I? (She stresses that she was the weird kid at school, but driven to be creative.) Second, a group narrative: who are we? (She calls her fans "my little monsters" and herself "Mama Monster", and she communicates with them constantly via Facebook and Twitter.) And third, a collective mission: where are we going? (She promotes gay rights and celebrates self-expression; she tells her fans that together they can change the world.)

Lady Gaga has the "ability to build emotional commitment" in those she leads, says Mr Reckhenrich. This ability is increasingly valuable in today's business world, he believes. In "The Fine Art of Success", a book he and his co-authors released last year, they examine it at length. They are now working with Egon Zehnder, an executive-recruitment firm, to figure out how to identify whether candidates for top corporate jobs have the ability to "project leadership" the way Lady Gaga does.
Charisma can be critical when a leader has to deliver an important message, whether the individual has it or not. I think former President George W. Bush demonstrated charisma when he faced the nation after 9-11, both on television from the oval office and when visiting the site of the World Trade Towers site in New York City. All eyes were on him and he delivered, as required.  However, that charismatic leadership soon faded with the war in Iraq and debacle of Hurricane Katrina because the empathy, emotional connection and authenticity were AWOL.  Former President Clinton has it in spades. President Obama has it and especially when he puts it to good use.
In this day and age, it is not enough for CEOs to bark orders or to manage the bottom line only. Being able to deliver meaning and purpose along with a dose of slow charisma and empathetic communications is required. It is a tall order, I know.
  I must be on a "leadership" kick as this week ends. Yesterday I posted about leadership's role in crisis preparedness. Today I am going to post on the effects of crisis on a leader. At a dinner the other night, my colleague mentioned the impact of the killing of Osama bin Laden on President Obama. We agreed that he had to be a changed man. In yesterday's reading, Daniel Henninger wrote the following in the same vein:
A candidate is not a president. In the fall of 2008, after Mr. Obama won, our offices were visited by then-Homeland Security Secretary Michael Chertoff, a former anti-mob prosecutor. Asked about the Obama criticisms of the war on terror, Mr. Chertoff replied that it was impossible to overstate the sobering effect of learning the true magnitude of the threat and bearing responsibility for thwarting it. On another occasion, former Attorney General Michael Mukasey, who as a federal judge presided over terrorist trials in New York, was asked the difference between his understanding of terrorism then and as attorney general. "About the difference," he replied "between what you thought you knew in the sixth grade and a post-doctoral education."
Without a doubt, the decision to launch the Seals attack on bin Laden's hideout and the risks that entailed changed the man. Whenever people go through their CEO transition to finally land their company's highest office, they realize the enormity of the position. Nothing ever looks the same. The buck really does stop at that corner door. As you've undoubtedly heard before from Shakespeare,
"Heavy hangs the head that wears the crown."
   A new survey from Norton made its way to me and collided in my head with another observation. The survey among British adults was about online reputation and some interesting tidbits surfaced in the perennial discussion of reputations online. Once again, it quickly gets down to privacy issues that seem increasingly difficult to fence in online.  Over one half of British respondents said they would not mind "resetting" the button to erase everything about them online. I think there is a huge pent up demand to hit that reset button at least once in our lifetimes — and for good reason. About four in ten (40%) report that they don't actively safeguard their reputations online.  We worry and pout about the loss of privacy but do we do anything really to protect ourselves?
I sometimes try to imagine the world even five years from now when everything about us is woven together into an online profile about where we were born, our friends, colleagues, indiscretions, good deeds, professional and professional events we attended all spliced together with rumors, hearsay, innuendo and just plain misinformation.  I got to thinking about this as I was reading an interesting article about President Obama's mother and her journey to Indonesia with the president as a young boy.  I thought how interesting it was that the author, Janny Scott, had to interview Stanley Ann Dunham's  (Obama's mother) former colleagues, friends, neighbors and two children (one being in the White House) about her because she never lived her life online. This was all pre-Internet days. Probably a good thing. The author had to resort to the old way of writing a book . It is almost delicious in its quaintness. Here is what is says on Amazon about the book:
Award-winning reporter Janny Scott interviewed nearly two hundred of Dunham's friends, colleagues, and relatives (including both her children), and combed through boxes of personal and professional papers, letters to friends, and photo albums, to uncover the full breadth of this woman's inspiring and untraditional life, and to show the remarkable extent to which she shaped the man Obama is today.
The juxtaposition of people living their lives online for all to see with people who lived the majority of their lives without the scrutiny and accessibility of the Internet actually makes the new book even more interesting because it probably contains the unknowable.  Imagine depending on letters and photo albums to tell our lives today.  Almost unthinkable.
 On my way to work today I read an article about the West Wing Week video series which I had forgotten about until now.  The article is focused on Arun Chaudhary who is the White House videographer in charge of capturing the activity of the President every week. He is the first person to hold this job. There are segments that are fun, some serious and some very stately. The aim is to document the presidency for historical purposes and no doubt they will be extremely valuable 25 years from now.
The video is approved by the White House Comms Shop (that is what they call it) before it goes live. Essentially it is what we in the comms business call "owned media."  The White House is the content provider and is sending the message of an active, friendly, presidential occupant of Pennsylvania Avenue.
What interested me after watching this week's video was how positive the message was compared to what I tend to read in the press, online and on cable news.  Most of the latter is neutral to negative. The video does a fine job of changing perception, interesting to watch (speechwriter working on board Air Force One, Michelle Obama serving food to military in Germany, Obama and his wife dancing with children in India who pull them in) and a reminder of the stateliness of the office. I get the point that it is put out by the White House but it is more reassuring than what the media delivers to us every day. In fact, it was a relief because the news can be downright depressing.
In an article I wrote on Reputation Warfare appearing in December's Harvard Business Review, I mention the saliency of video as a way to communicate directly with stakeholders in defending and safeguarding reputation. The best reputation antagonists use video strategically, so why not the President?
Interestingly, in the article and the short video with Arun and the writer, they mention that there is tremendous interest in the West Wing Week video internally. Always a side-benefit that companies should seriously consider…..