reputation redemption
Had a terrific visit to Weber Shandwick Toronto this week. My colleagues hosted a breakfast to discuss the new rules of engagement for employee engagement and reputation and I shared the platform with my colleague Kate. We met some terrific clients and had some very good questions afterwards, always a plus. Reputation and employee engagement are very much intertwined which made the two angles so easily compatible. We also met with some clients and had meaningful discussions about leadership, character and reputation. Afterwards I headed up to Muskoka for a conference among hydro distributors to talk about safeguarding reputation. Terrific conference put on by The MEARIE Group and to prepare, I learned alot about the challenges facing electricity distributors in Ontario. Of course, it was hard not to mention how Mayor Rob Ford of Toronto was negatively impacting the city's reputation. On the day of the conference, the Mayor of Montreal resigned after being arrested.
At the breakfast meeting, I learned something that I aim to keep for posterity. Most probably, I will add it to our compendium on how to recover from a crisis. We have a master deck on how companies recover and build even better reputations and for me, it's my team's Bible. We catalogue all the recovery strategies we can because it always comes in helpful for the next client. But sometimes people have a way of saying something that just lights up your brain waves because it is so insightful and speaks so directly to a company's character. This Canadian company had a crisis some years ago and one year later to the day, they ran full page ads reminding people of what happened and what they had done since the fateful event. The head of comms said to us while we were chatting at the breakfast that they ran the ad because…" "We will be the first to remember, not the first to forget." The company wholeheartedly owned the crisis and was not going to forget. Sage advice.
I was eager to read JPMorgan Chase CEO Jamie Dimon's Letter to Shareholders this year. Considering the London Whale episode of the past year, I thought his Letter would be revealing. He clearly did not skirt the issue. I cut and paste some quotes below which are direct, apologetic and conciliatory. Also, I used the picture from the Letter to Shareholders here because it was surprising in that it almost looked like a man running for office but mostly because it is something that we advise clients which is to make better use of photos of their CEOs and execs with people (preferably employees) and not alone in some corner office isolated and solitary. You can't know what is going on in your company by spending too much time in the office. It derails CEOs all the time.
What I like was how he presented his lessons learned for his reputation recovery plan. They are bulleted below as follows and include a favorite piece of advice of mine — problems don't age well:
Fight Complaceny
Overcome conflict avoidance
Risk Management 101: Controls must match risk
Trust and verify
Problems don't age well
Continue to share what you know when you know it
Mistakes have consequences
Never lose sight of the main mission: serving clients
On Responsibility: "I also  want our shareholders to know that I take  personal responsibility for what happened. I deeply apologize to you, our shareholders, and to others, including our regulators, who were affected by this mistake."
On Complacency: "Complacency sets in when you start assuming that tomorrow will look more or less like today – and when you stop looking at yourself and your colleagues with a tough, honest, critical eye. Avoiding complacency means inviting others to question your logic and decisions in a disciplined way. Even when – and especially when – things have been going well for a long time, rigorous reviews must always take place."
On the Aftermath: "There are a few things, however, that occurred this past year that we are not proud of. The "London Whale" episode not only cost us money — it was extremely embarrassing, opened us up to severe criticism, damaged our reputation and resulted in litigation and investigations that are still ongoing."
On Reputation Committees: "That's why we have a risk committee framework within the firm with extremely detailed reporting and many other checks and balances (like reputation committees, underwriting committees and others) to make sure we have a disciplined process in place to question our own thinking so we can spot mistakes before they do real damage."
Bill Keller wrote this fascinating piece in The New York Times about how the Catholic Church could repair its reputation. As he points out, the Church operates just like a business with more than one million workers, one billion or more customers, more outlets than Starbucks, more real estate than Trump and a powerful lobbying arm. And like many companies today, it just lost its CEO and has the opportunity to reset its reputation and restore its luster now.
Keller asked several consultants how they would go about advising the Church to repair its reputation as they name a new Pope and move forward. Here are their suggestions:
1. Find the right new pope. One with drive and charisma who is communications savvy. One who is more than a caretaker. A Pope who is dynamic as well as a road warrior with unending energy to persuade customers back into the fold.
2. Manage the culprits out. Out with those who have sullied the Church's reputation. Or as they say, "managing out" the ones responsible for the abuses of recent years.  This would include full disclosure behind how predatory priests were allowed to stay within the institution. And third, hire a highly-regarded compliance or ethics officer who would have full support from the top. Keller quotes Wharton's Michael Useem and his experiences helping to clean up the Tyco mess of years past.
3. Understand the past but look ahead towards the future.  One consultant suggested a big time summit or strategic review that would be responsible for developing a new and improved Church strategy, mission and values with a plan to execute accordingly.
4. Adopt a global/local point of view. The article describes one consultant's idea to let its 220,000 parishes make their own decisions attuned to local customs and preferences. "Rome could encourage the parishes to be laboratories of worship." Interesting idea. Beta labs full of women participating, gays welcomed, local music.
5. Go social. Bring the Church into the digital age…fast.  I did not realize this until Keller pointed it out but Pope Benedict tweeted as @Pontifex but only 35 times despite having 1.5 million followers. A social media strategy would go far in encouraging meet ups and spreading news and information to the committed. I have just the right document for him too….our research on social CEOs. Perhaps the Church could get some lessons from President Obama's social media machine.
6. Get PR support. Interesting since that's the business I am in. Keller rightfully states: "Its stock response to criticism from without or dissent from within has been to been to drop into a defensive crouch, stonewall or go negative. That can come across as bullying and arrogant — in other words, not very Christian." Media training and message development would definitely be high on the list here.
What would I add to this list..
7. Build a solid crisis plan that raises red flags when early warning signs show up and design rapid response mechanisms. Figure out how to stop the leaks and understand how it happened in the first place so it does not happen again.
8. Measure the Church's reputation now when it is at its most challenged so that the Church could mark progress as a new Pope begins and reform makes it to the agenda in the year(s) ahead.
9. Commit to a strategic internal communiations plan that engages its customers and followers. Get everyone on the same page. Start by going on a listening tour and asking what needs to change and what can stay the same. Feed back that information and describe how the Church will tackle its greatest problems and improve on its strengths.
10. Build a reputation advisory council that can help restore the Church's reputation for the long-term. This is serious business.
Reputation is often high on agendas these days.  Years ago, it was not usually number one but among the top three to five items that kept boards and CEOs up at night. This week someone sent me an issue of Operational Risk and Regulation and I quickly breezed through the table of contents online when I noticed that they had an article describing a risk survey among operational risk managers. This is not usually the typical stakeholder group I get asked about so I took a look at the various types of risks that were keeping them up at night or at least, stressed out during the day. Reputational damage was at the top of their top 10 list for 2013.  When I turned to the fuller description on reputational damage, the first sentence was quite boldly stated. "A good reputation has never been easier to lose — though this may not be a problem for much of the financial sector, as it doesn't have one." I understand where the author is going with this statement but the financial sector does have a reputation, just not a particularly good one. A company or sector can have a good or bad reputation and in some cases, somewhere in between. Most every sector, person and organization has a reputation. And just as a company can lose reputation over night or in seconds, so can it begin the process of redeeming itself by beginning the process of being straightforward, transparent and communicative. The financial sector, like many others, has certainly been battered but it does not mean that it is not crawling back and trying to restore its credibility. If anything, the financial crisis of the past few years has taught the financial sector to be more humble and that might just be a good place to start.
KEY RISKS FOR OPERATIONAL RISK DEPARTMENTS

IN 2013

 

Reputational damage

83.2%

Failure to enforce internal controls

79.8

IT sabotage/cybercrime/cyberattacks

77.4

Complex fraud and abuse of customer data

73.4

Business continuity

66.0

Sanctions and AML compliance

57.2

Culture, incentives and compensation

46.8

Operational risks associated with emerging market operations

 

42.3

Political intervention

35.0

Epidemic/pandemic disease

16.2
Ordnance Survey, in association with Operational Risk & Regulation
I was recently interviewed in the Tennessean about how a hospital in Nashville, Saint Thomas Hospital, was handling the crisis related to the fungal meningitis outbreak. The question posed to me by the reporter was how this public health disaster caused by a New England compounding company would ultimately impact the hospital's reputation. Like many people, I have been following the crisis but did not know much about how Saint Thomas Hospital specifically was dealing with the contamination and its aftermath. Of the nearly 17, 500 vials, 2,000 were sent to the St. Thomas Outpatient Neurosurgery Center. The Clinic is on the St. Thomas campus but not wholely affiliated with the hospital. Apparently the high number of people coming to the hospital's emergency room is where the problems with the compounded steriod drug injected into people for back pain first came to light.   
After the reporter contacted me, I immediately went to Google to learn more about how the hopsital was dealing with the crisis and found this interview with the CEO of St. Thomas Hospital, Dawn Rudolph. I was very impressed with the steps she took to lead the hospital through the crisis and it was apparent to me that she had taken her crisis preparation seriously and had good judgement. It is worth reading how she and her communications department prepared talking points for medical staff, worked with the Centers for Disease Control and Prevention and Tennessee Emergency Management Association, coordinated with the clinic to determine who would do what and let people do their jobs while she fiercely observed what was happening. Some of her actions that are worth noting when you want to recover your reputation post-crisis:
1. Stay out of the way of those who have a job to do such as the clinical care teams
2. Surround yourself with good people
3. Anticipate challenges
4. Make yourself available. Clear your calendar.
5. Plan for the short-term. Ask Rudolph's question, "What am I missing?" and take answers from everyone.
6. Be prepared for misinformation that circulates in the media or online. (The crisis was incorrectly tied to a viral meningitis scare in the area)
7. Give your team talking points for them to explain what is happening to their families.
8. Watch your team carefully. The psychological effects can be tough to swallow.
9. Pointing fingers and trying to explain who is at fault is not going to be well understood when people's lives are in danger. (The hospital and clinic are different entities but Rudolph did not spend her time making the distinctions for people who were worried about the health of their family members. Very civil and very impressive.)
The best part of the interview was what she said about what she wishes she had done, "I would have immediately grabbed an administrative person and had them pull a chronological list of what had occurred that day relating to the crisis. We did that in spots, but things evolve fast. I would have said, 'you're designated to be the record keeper and check in several times a day with team leads,' because it was so multidimensional.'"


I was pleased to be alerted to a copy of Reputation Review 2012 by Rory Knight, chairman of Oxford Metrica. Years ago I used some of their research in my book on CEOs and particularly on how CEOs can build their reputation or kill it when crisis strikes.  Knight just completed his annual reputation review for AON, the global risk management, insurance and reinsurance company, and as I expected, the report has insightful and timely information for those seeking to better understand the impact of crisis on a company and its bottom line.
Knight reviews the top crises of 2011 such as TEPCO, Dexia, Olympus, Research in Motion, Sony, UBS and News Corp, among others.  His company looks at the recovery of shareholder value following crisis. Among 10 crisis-ridden companies in 2011, only News Corp found itself in positive terrain afterwards. In fact, what they found was that 7 of the top 10 lost more than one third of their value. Two companies lost nearly 90% of their value. These companies clearly had to put big restoration processes in place afterwards and I would suspect paid good dollars to firms to restore their good names and overlooked other everyday business to move forward.  Oxford Metrica says: "Managing the restoration and rebuilding of reputation equity is an essential part of the value recovery process following a crisis. Reputation equity is a significant source of value for many companies and a coherent reputation strategy can be the difference between recovery and failure."
The big takeaway from the report, or at least what seems to resonant with me, is that there is an "80% chance of a company losing at least 20% of its value (over and above the market) in any single month, in a given five-year period." Those odds are not good and as Knight says, screams for having a careful and well thought out reputation strategy in place before a minor event turns into a raging crisis and monopolizes headlines, offline and online.  A solid reputation strategy will also help guide the reputation recovery process which is often too hurried.  This is the kind of advice that I write about in my book on reputation recovery and underscores having a strategy so you do not find yourself in this situation in the first place. Additionally, Weber Shandwick's stumble rate of 43% for the world's most admired companies tracks with Knight's high rate of expectant reputational downfalls. It is not good at either rate.
The report outlines a process for managing a company's reputational equity. They are 1) Measure your reputation through benchmarking and vis a vis your peers; 2) Identify the drivers of your company's reputation in order to allocate resources properly; 3) Prepare a strategy for recovering your company's reputation; and 4) monitor your reputational equity often and respond accordingly when risk emerges.
The report analyzes the reputational losses of Olympus and Research in Motion after their reputation-damaging events. It is worth reviewing.  It also takes a look at the financial results from TEPCO after the tsunami hit Japan. Apparently, 90% of TEPCO's value was lost, over $US37 billion.  Oxford Metrica estimates that events associated with mass fatalities have double the impact on shareholder value than do reputation crises in general.  I believe they are right. BP's Gulf of Mexico tragedy which involved over two dozen deaths wiped off substantial shareholder value off their books.
Where I wholeheartedly agree with Knight is when he talks in the report about the impact of senior management on crisis and the need for that management to lead with transparency and openness.
"For mass fatality events particularly, the sensitivity and compassion with which the Chief Executive responds to victims' families, and the logistical care and efficiency with which response teams carry out their work, become paramount. Irrespective of the cause of a mass fatality event, a sensitive managerial response is critical to the maintenance and creation of shareholder value." One of the takeaways from the report is that winners and losers, reputationally, can be determined by how the CEO responds to the crisis.
The report contains an article by Spencer Livermore, Director of Strategy, at Blue Rubicon, a reputation consultancy. He quotes a stat that is dear to my heart, "Oxford Metrica's analysis shows that companies which open up more following a crisis and tell a richer, deeper story are valued more highly, increasing share price by 10 per cent on average over a year." He calls it the communications dividend which comes from investing in communications. Years ago I wrote an article for Ernst & Young's Center for Business Innovation called Communications Capital and the idea was similar – the right communications can increase market value and strengthen reputation.  As Livermore says, "We can make communications worth hundreds of millions more simply by making them better understood." Having the right compelling narrative built on a well thought out reputation strategy is worth its weight in gold today.
Blogroll
,
CEO apology
,
CEO reputation
,
CEOs
,
Communications
,
corporate reputation
,
Crisis management
,
Leadership
,
Reputation building
,
Reputation crisis
,
reputation damage
,
reputation recovery
,
reputation redemption
,
reputation risk
,
Research
,
risk management
,
safeguarding reputation
,
shareholder returns
,
Stumble Rate
Timing is everything when it comes to reputation. There are several articles today about how London's reputation for financial integrity has been damaged by recent events in their banking system. What's more interesting to me besides the three banks whose reputations have been undercut for rigged interest rates and money laundering is the timing of these crises. All three bank debacles occurred within weeks of each other which is a collective reputation-killer for the city of London and the sector. I always say that you can err once, misstep again but the third time and you're out! I think that is a baseball cliche of sorts. But it is true that three is the magic number when it comes to reputation. Companies and leaders fall, often trip a second time as they institute change but on the third try, you definitely lose investor and customer patience.  After a third attempt or three sequential mishaps, your reputation gets a scarlet R. I think that is what is happening to the U.K. banking system. Not that this has not happened to us in the U.S. We have had our fair share of 1-2-3 and 4+ reputational fouls.  In fact, enough for a lifetime. The saving grace for the U.K.'s financial sector is that the Olympics are stealing the show and its summer holiday time. People are also very worried about the economies around the world and leadership changes in the U.S. and China. As they say, timing is everything and the U.K. banks picked a good time to stumble (if they had a choice, very unlikely).
There was a line in one article about this reputational meltdown for the City of London which made me read it twice: …"the U.K. government had launched a public inquiry into banking culture — even bringing in a bishop to offer a moral perspective."  I am curious what the Bishop shared.
There are plenty of companies with excellent ethical programs and cultures that could serve as best practices for these wronged companies. I'd turn to them too. We've got to get these ethical violations straightened out to restore trust once again in our financial centers. Let's do more than keep our fingers crossed. And let's make sure we listen to the stories from the other side in case we're not hearing the full story. That's been known to happen!
  The trading scandal at UBS brings to mind the long journey that companies undertake to recover and restore reputations. UBS is now back at square one as they deal with the recently revealed $2.3 billion rogue trading. This reputation disaster brought me back to the days of the Societe Generale SA rogue-trading incident three years ago. If you recall, Jerome Kerviel managed to lose $7.2 billion on his derivatives scheme. The reputation drag on SocGen's reputation today and on UBS tomorrow is quite real. The SocGen scandal has not entirely faded in the past three years. In fact, everytime one reads about what happened last week at UBS, the SocGen scandal gets replayed. This is unfortunate for those who go down the path of reputation recovery like SocGen. SocGen's recovery program was quite extensive when you look at it from a three year vantage point – they dismissed Kerviel's bosses, demanded that the bank move slower as new security systems were put into place and launched an internal controls program called "Fighting Back."  In addition, other measures were set forth such as spending on new IT security, starting a newly independent accounting group, beginning a SAFE (Security and Anti-Fraud Expertise) program to oversee financial operations and training 7,800 employees about fraud. Ultimately the CEO and chairman stepped down one year later.  All these remedies for recovering reputation came from an article in yesterday's WSJ and I was glad to be able to list these steps for other companies contemplating what to do when faced with sky rocket type scandals.
Yesterday morning started off with an email to me from Netflix's CEO Reed Hastings. I immediately went to the Netflix's CEO apology on the blog.   What confused me however was the tone of the video. Although I am a loyal customer and fierce advocate of what Netflix has done for delivering movies to my home, I thought that the video apology was abit too cheery (outdoors in sunny California. albeit a parking lot) and efficient.  Maybe too rehearsed is the right word. I did not get the sense that this was a very repentent CEO who had seen his stock value decline 52% since the change in pricing occurred. But what really threw me was that he did not share the stage alone. In the video, CEO Reed Hastings had the new head of the DVD spinoff, Qwikster, Andy Rendich, joining him.  I always say that CEOs get all the credit when things go right but all the blame when things go wrong. Why did Hastings deflect some of that blame on this poor soul. I cannot remember the last time (if ever) I witnessed a CEO apology tied to the announcement of a new spinoff. I sincerely doubt that was a good launch plan for Qwikster. My sense is that there's more apologizing to come. This poor guy Andy looked like he too was somehow responsible for the communciations debacle.
Despite these ramblings, the article on the Netflix problem in today's New York Times made me smile. The authors wrote, "But in the short term, the risk to corporate reputations is palpable."  It is not often that I even see the words "corporate reputation" in a top tier publication. Usually it is referred to as brand health or brand reputation or positioning.  It is fairly rare to see corporate reputation used as a commonly understood concept.  My two cents is that short term feels like long term these days when you are in the spotlight. As someone said to me, it's like a nuclear assault whether it is 6 days, 6 weeks or 6 months. Ultimately, Netflix will be forgiven but like the SocGen example above, reputation damage takes its toll and lingers longer than most CEOs care to imagine.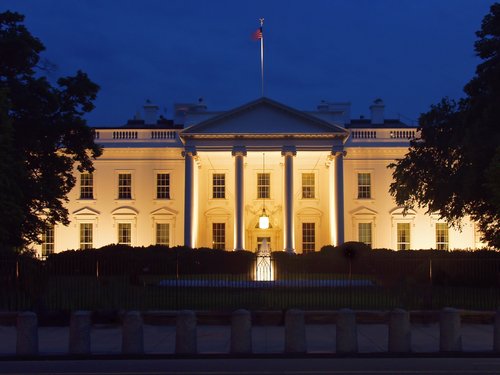 Reputation building is walking in the front door of The White House.  A recent New Yorker article on the Navy SEAL mission to capture and obliterate Osama Bin Laden is captivating and spell-binding, to say the least.  But now there is some discussion that the The White House okayed the dramatic recounting to make them look audacious, brave and effectively taking care of the nation's big hurt (9-11).
Then I learned that there is a movie under foot with apparently deep access from The White House. Oscar-winners' Kathryn Bigelow and Mark Boal of "Hurt Locker" fame are producing the big-time screen version of the killing of Bin Laden.  Due in theaters October 12, 2012.  Isn't that near election day? Duh.
The White House is taking reputation-building seriously. A good thing. Everything seems pretty shaky right now. No doubt about it, there is going to be an all out assault and reputation redemption campaign for our beleaguered president.
 

"I am not proud of my actions and have made a visit to the Vancouver Police Department, over the weekend to turn myself in."
The Vancouver riots have highlighted how we are all discoverable and all our actions are forever on display online.  Many people who participated in the riots over the Stanley Cup loss to the Boston Bruins have begun to publicly apologize, particularly after being caught on tape or in photos and posted online. They are painfully trying to recover their reputations for participating in the disturbing looting and bad bahavior that grabbed headlines all over the world. Here is a newscast  from CBC that caught my eye because it was identified under the title Reputation Recovery, the theme of my second book.
The quote at the start of this blog is from a young woman who apologizes for her actions. She continues, "The pants are being returned.  I have made mistakes and I have learned from them.  The aftermath has been a tough ordeal and I let my emotions get in the way of my original apology.  But I take full responsibility for my actions and understand that it is nobody else's fault but mine.  I am truly sorry for my actions and am ready to accept the consequences, including the public backlash."
We are all public. Not much more to say.  Hard way to learn one of life's latest lessons. Hopefully, the rioters will repair their reputations and care for them like never before.