Posts Tagged 'CEO communications'
Love this quote from the Oxford Metrica/Aon 2012 Reputation Review and it applies not only to corporate communications but to CEO communications. A good CEO narrative can make all the difference to reputation:
"Communications that strengthen reputation are far more valuable than is recognised. We can make companies worth hundreds of millions more simply by making them better understood."
How is this for a headline from Bloomberg: Goldman Sachs Links Bonuses to Protecting Firm Reputation. I like it. Apparently Goldman Sachs is reviewing employees' efforts annually to protect its reputation and build back clients' trust. Makes total sense to me as a reputation observer.
In May, the company issued a report titled the "Business Standards Committee Impact Report" which laid out 39 recommendations. The report says it was the most extensive review of  the firm's business standards in its 144 years.  The CEO, Lloyd Blankfein, led 23 three-hour sessions in 2011 and 2012 with partners and managing directors on personal accountability and included a case study about communications within the firm and with clients, according to the report. It  represented "tens  of  thousands  of  hours  of  discussion,  analysis,  planning,  execution,  and,  importantly, training and professional development which, alone, totaled approximately 100,000 hours.  The BSC held 17  formal committee meetings.   The Board Committee overseeing  the BSC met 13 times.  The  BSC  Implementation  Oversight  Group  held  11  meetings  and  made  five presentations to the Board of Directors.  It also met three times with a separate subcommittee of the  Board's  Corporate  Governance  and  Nominating  Committee  which  provided  ongoing oversight of the BSC implementation." They also identified three themes that reached across all the recommendations and one of them was "reputational sensitivity and awareness and its importance in everything we do."
Because I regularly report on how companies recover from reputaional loss, I thought it was important to readers to hear about how one company was finding its way after its reputation was hurt. This report probably represents a good roadmap for other companies that want to strengthen their business practices and reputation. It is also important to note that the CEO has played a major role in getting the committee's findings infused into the organization.
CNNMoney recently asked the question about whether CEOs should be speaking out on hot issues of the day. It is a fair question to ask. Years ago, CEOs would never really speak up or out about global climate change, saving the whales or getting girls to become engineers. The article cites the Human Rights Campaign video that has several CEOs speaking out on very hot issues such as same sex marriage (CEOs from Nike, Goldman Sachs, Starbucks and Microsoft).  As we witness the growing incivility in Congress, it is not terribly surprising that people are turning away from government to business to lead on some of the greater issues of the day that affect the greater good. Note that Senator Olympia Snow from Maine's resignation yesterday after three terms due to the political "lack of comity." Companies and CEOs take on more political issues to attract the best talent, align the values they preach to employees with their actions and to reach common ground with their customers who care more about these issues than they used to when purchasing products. So far, I have not seen terrible backlashes from consumers in the positions that some of these CEOs have taken. Maybe now is the right time.
I just read this wonderful interview with Vineet Nayar, CEO of HCL Technologies. He has written a book titled Employees First, Customers Second: Turning Conventional Mnanagement Upside Down.  And that he does. The reputation of employees seems to be gaining more steam lately. More CEOs are asking how to engage employees better and more creatively and harness their advocacy. Nayar's strategies and tactics are compelling — not only are detailed financial performance delivered directly to employee desktops but all (ALL) employee appraisals or performance reviews are posted on HCL's internal website for all to see. And get this, this includes the CEO's review. His theory is that he too can learn from direct feedback.
The CEO seems very plugged into the employee component of the value equation. Here are a few things that really stood out to me. He must have a fine reputation among his employees to bear his soul so publicly and turn everything on its head. There are other good examples in the article so I recommend you read it. And here's to all those dancing CEO bloggers out there!
"We also looked for symbolic ways to be a model of openness. One thing I did was publicly dance in front of all my employees. This was to remove the halo that a CEO has around his head. Meaningful conversation happens after you have set the stage in this way, after you make clear that you are as open as anyone else — crazy but effective.

I started writing a blog called "You and I," in which I encouraged employees to ask me questions in the open. The only rule I made was that when you ask the question, it must have your name attached. All 60,000 employees should see your question and my answer. At first, I was depressed by the result, because I mostly received negative questions that made HCL look bad. People said things like, "Vineet, I don't accept what you're saying." Or, "You lack vision; you haven't articulated what the company's size and scale will be in 2010."

So I held an open house with a group of employees. "I'm feeling pretty bad," I said. "Nobody is saying what is positive about our company. Do you think I've unlocked a genie that is spreading demotivation?"

Their answer was interesting. They said it is good to wash dirty linen in public, in this case on the blog, because it builds trust. There are no rumors. We discuss everything openly and honestly. We don't always have solutions to problems, but at least we expose them. Out of that, I began to share the financial numbers and give my perspectives, and the tenor of the blog comments began to change."
I am traveling in Asia so have not had alot of time to write in my blog. 
I just read this interesting perspective on what eBay said their real accomplishment was: "…neither their clever technology nor the marketplace they created. Rather, it was to build trust between people who had never met." That's reputation building at its core — building reputation between people who've never bought or come close to the company's products.
I have been traveling to different markets to discuss my article on Reputation Warfare. In one meeting, a corporate communciations officer told me that after a recent crisis, the previously shy CEO said he now realized he was the company's PR chief. And to keep it coming. It often takes a crisis to turn chief executives into media hounds.
I was delighted to see this forecast for 2011 in The Economist about CEOs. The article, Words Fail Them, strikes a chord with me as I look ahead too. As I mentioned in my last post, I made some predictions about Reputation Trends for 2011 on Huffington Post.  One of the eight trends was the Ascendancy of Social CEOs. In our research on Social CEOs, we advised that CEOs consider video as a primary tool for communications. The Economist article agreed that video was critical to this new age of communications but was much bolder than I was:
Email as a mass communications tool for corporate messages will be finished. Video will be recognized as more effective for reaching internal and external stakeholders.
Video is expected to be more than 75% of Internet traffic by 2012. The Economist believes that over the next 12 months, companies will be driving video usage and leading it.
A different kind of person will ascend to the corner office who can take advantage of video's simplicity and immediacy. That's an interesting prediction! A little too close to the CEO celebrity argument that died a sudden death a few years back.  The Economist said: "Charisma will be back in:  all successful business chiefs will have to be storytellers and performers. Just as political leaders have long had to be dynamite on TV to stand much hope of election or survival, so too will corporate leaders. They must be able to sell not only their vision of their companies but their vision of themselves."
The Economist then made this rather shocking prediction which I don't buy: "With this shift will come a change in management style. Numbers and facts will be supplanted by appeals to emotion to make employees and customers do what they are told. The businessperson's emotion may be no more genuine than the politician's, but successful bosses will get good at faking it."  Obviously you can't fake leadership and performance through video, as good a tool as it may be. I agree that CEOs will need to master video and master it fast but they cannot pretend to be what they are not and cannot say that which is not true.
I agree wholeheartedly that video will move up the communications chain with lightning speed but authenticity and transparency will still matter when it comes to reputation….no matter who is speaking.
Am always interested in letters from CEOs to customers. A former colleague (thanks Erin) sent this to me from the CEO of HopStop, the wonderful site that tells you how to get from one place to another as a pedestrian. I use HopStop all the time. The letter is very straightforward about changes they have made and how they use customer feedback to improve the site. The little emoticon – the smiley face
– made me smile. Just how many CEOs would do that. Nice touch. Not for everyone but works here.
Dear HopStoppers:
My name is Joe Meyer and I'm the CEO of HopStop.com. In late August we launched a new search interface and routing engine to improve the way we deliver our door-to-door transit and walking directions. Many of you have written to us since then to share tips on how we could further improve our new system, and some of you expressed that you missed aspects of the old interface. No matter the message, we greatly appreciate your suggestions and we made several additional improvements to our service based on your real-time feedback:
• Our address entry forms are much simpler and more straightforward. You can now enter your starting and ending addresses however you'd like and we'll be able to recognize them due to our improved address recognition capability.
• We launched (and continue to connect) more cities, so now you can use HopStop not only in your hometown but in many other cities as well (and to also get from city-to-city)!
• We introduced reverse-routing capability so you're now able to get round-trip directions.
• To find out about all of our recently introduced improvements, click here.
We hope you'll be pleased with the results of our hard work, and we're always eager to receive your feedback. HopStop is the only pedestrian navigation service that takes all user feedback into account to make our service better for everyone. So please keep the feedback coming – we promise to listen
.
Thank you for being a loyal HopStop user.
Regards,
Joe
Joe Meyer, CEO
Today's New York Times had an interview with the CEO of Goldman Sachs, Lloyd Blankfein. He was asked about lessons learned from the recent and ongoing financial crisis. Blankfein makes a clear argument for ongoing internal communications. Worth reading the entire interview but the banking CEO reiterated one of the most powerful tenents of reptuation recovery during tough times: 
"What I did more of–and then I kept doing more and  more of it as it got validated as a strategy–is that I talked to the firm very frequently. So in the last year and a half, and particularly in periods of peak stress, when people were wondering what was going on, when the press was as bad as it was, almost every day I would send a voice mail to the whole firm. I'd walk around the firm. I'd answer people's questions. And generally this firm has a walk-around culture. But I really emphasize that."
One of the more fascinating attributes of the Goldman culture is that they use an all-employee voice mail system to communicate.  Several years ago I wrote an article on Hank Paulson's apology for a statement he made and I mentioned how he apologized using their  all-employee voice mail system.  I believe he felt that it would be quick, immediate and show how deep felt his apology was in his voice.  I also recall having studied communications best practices for a client and interviewed a few people at Goldman Sachs who spoke about how they were more of a voicemail than email culture.  Voicemail certainly provides the emotional and qualitative texture that email does not. More companies should consider all-employee voice mails in addition to all the newer technology such as webcasts and podcasts that we have on hand today. It requires less executive preparation and might just be the right cup of tea when morale is low and employees uncertain.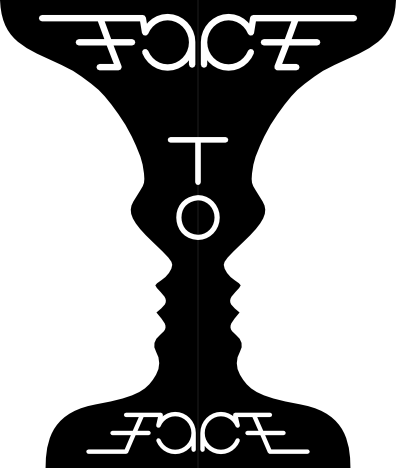 Heyman Associates recently conducted a survey among 550 corporate communications executives and some human resources professionals — "Is Your Company Talking to You?" A large 71% said that they are getting the amount of information they want about their company's current economic situation. Also the person doing the most talking was the CEO (81%). This is good news because our research at Weber Shandwick found last October that 71% of people felt that their company's leadership should be communicating more about current economic problems and 54% had not heard from company leaders at all on the impact of the financial crisis on their company.  Luckily, things have changed on the communications front for most people.
What interested me was that a majority said that they would like increased informal in-person communication.  Nearly two-thirds (65%) wanted increased informal in-person communication while one-half (50%) preferred increased formal in-person meetings. These figures are quite high compared to the less than one-third (31%) who desire increased formal written materials.  There is always a segment who does not want to get too close to management or consider their communications a waste of time. This reminds me of the day that I was at the offices of a truly notable company and heard that an employee emailed the CEO asking to be taken off the CEO's mailing list because he did not want his inbox clogged with messages he never read. Wow. Wonder where this person is today.
Reputations today can be simply built on going back to the basics such as good internal communications. Having an employee base that supports the company's initiatives is critical. A work force where the CEO communicates in-person, face to face or face to face(s) goes far in developing loyalty, familiarity and support. I endorse as much face-to-face as possible in this fragile reputation world.