Posts Tagged 'crisis management'
I have heard of an apology tour but not a contrition tour to repair reputation. While reading about the travails of JPMorgan which seem to be finally ending after a long period of fines and flashpoints, the article spoke of how the CEO, Jamie Dimon, had "embarked on a tour of contrition that featured Mr. Dimon holding town-hall-style meetings with regulators." I can't imagine anything more uncomfortable but teachable. This penance brought to mind a post I had just read by Jeff Stibel on LinkedIn about his company's failure wall, a great successes he says.  One of his lessons about the failure wall that they instituted at his company where people write down how they have failed for all to see is that over time the failure fades. This lesson came to life because the Sharpie-written failure they post fades over time. Stibel wrote: "This physical property of the Failure Wall mimics how failure works in the mind: as long as you acknowledge failure, it slips away both in your own memory and in the memories of those around you. Unacknowledged, it tends to fester. Getting it out is the only way to go." Contrition tours and failure walls probably lead to the same endpoint — showing vulnerability and learning to learn from it. Reputation repentance.
Many clients ask what is the potential impact of a crisis. How long will it last? When will the scrutiny die down? How does it compare to other scandals or crises? How much will it impact my reputation? When should we start the recovery process? The New York Times' insanely smart Nate Silver who writes the FiveThirtyEight blog had an interesting post yesterday on which political scandal — the IRS targeting of conservative groups or the Benghazi attack in Libya — would be longer-lasting and possibly impact the next election cycle. Silver chooses the former (the IRS scandal) and explains so in his article. More importantly for my interests and for those that follow me was Silver's five questions that he developed on whether a scandal "has legs."  He credits Bill James' Keltner list for the initial questions. To determine whether reputational injury will be enduring, these questions are a good place for companies, leaders and others to start:
1. Can the potential scandal be described with one sentence, but not easily refuted with one sentence? Using the 140 character Twitter test is one good way to see if the scandal has legs. Can you say it in 140 characters. Or try it with as few as 16 words which if you recall is all it took to sink former President Bush in 2003 when he said in his State of the Union Address, "The British Government has learned that Saddam Hussein recently sought significant quantitites of uranium from Africa." Silver's argument that if it cannot be easily refuted in a similarly short string of words, you have a problem on your hands. I might add that it could be even less than one sentence…it could be a video or photo today.
2. Does the scandal cut against a core element of the candidate's brand?  The word candidate could be substituted for company or CEO. In this case, a company that proclaims transparency but is caught doing damage to the environment behind the scenes or engaging in financial manipulation is going to lose its credibility 1-2-3. Think about Enron and their much heralded reputation for innovation at the time. It turns out that their innovativeness was in their financial shenanigans, not in reinventing business processes that led to success. Even though Enron was long recognized by Fortune as one of the most admired and innovative companies in the world, the scandal essentially decimated that impression. In fact, it took its leaders from pinstripes to prison strips.
3. Does the scandal reinforce a core negative perception about the candidate? Or company/CEO in this case. As Silver says, "A scandal can be equally dangerous if, rather than undermining a candidate's strengths, it reminds voters of what they like least about him."  I think that Congressman Anthony Weiner's late night racy Twitter sexting reminded people of his unlikeability and brashness. Perceptions that confirm what you already thought of a person or company are hard to shake loose. Another example would be BP's then CEO, Tony Haywood, who at the time said that he wanted his life back while oil was spilling into the Gulf of Mexico. Unfortunately, the general perception was that BP did not care about the damage being done to the environment by the oil spill and the CEO's statement only reinforced that negative reputation.
4. Can the scandal be employed readily by the opposition without their looking hypocritical, risking retribution or giving life to a damaging counter-claim? Most competitors in business do not take advantage when their peers are knocked down by scanal. Companies today easily recognize that a scandal for one company affects all and impacts the entire industry. The question for company reputation is "Can this scandal spread to peers and further damage the industry sector that might already be struggling?" Not a perfect example I fear but an example that comes to mind might be the quality issues that emerged years ago in China when lead paint was supposedly found in children's toys. That perception continues to linger for products manufactured out of China today. I was recently in a children's store when a customer asked the cashier where a T-shirt was made because she only bought children's clothing made in the USA.
5. Is the potential scandal occurring amid an otherwise slow news cyle? This is a good question to ask when a potential reputation disaster emerges. There are countless examples of company reputation debacles that get drowned out by other news that draw the media's attention. I always think about how some recalls get scant coverage when bigger business stories are erupting. Or how some stories are not uncovered until the cycle is very slow and investigative reporting resumes.  Silver mentions how the crude measure of a Google search shows that today, American's appetite for political news stories is at an eight year low. So President Obama and the Democrats might just avert the sting from the IRS scandal because it's not the tantalizing subject for readers as it might have been eight or nine months ago. Perhaps when the Dow is reaching 15,000, some stories just fade away.
Lessons on dealing with a crisis are always helpful, especially when your company's reputation is in jeopardy. I found this list particularly worthwhile because it was written by Sallie Krawcheck, one of the most senior women on Wall Street. I heard her speak at a Forbes conference years ago and really enjoyed her tales of juggling work, family and husband. She was very down-to-earth, approachable and humble. She recently wrote on her LinkedIn page about the lessons she learned from leading through various crises and as she says, watching others make career-ending mistakes handling crises. Here is a brief synopsis of what she advises:
1. Be heroically available. I wholeheartedly agree with her that there are times when executives wish they could just close the door and wait until a crisis fades. We all also know that this strategy does not work and rarely happens. She mentions a colleague who hosted a call for Financial Advisors when investments had gone south and how he said he'd stay on the call until every last question was answered which lasted late into the evening.
2. Allow people to ask real questions, even if you don't want to hear them. We have all been in meetings when no one wants to ask the hard question and most people just throw softballs. Leaders have to create an environment where the hard questions can be asked and there are no repercussions. Sometimes I advise a leader to ask the question himself, provide the answer and get on with it. Once the question is asked, others might have the courage to speak.
3. Frequency matters more than perfection. Krawcheck mentions how her management team had a call at the start and end of every day when the economy was tanking a few years ago. She says that some of the calls were not all that good and packed with answers but at least everyone knew they would be getting an update on a regular basis.
4. On your message: Repeat it, repeat it, repeat it. And do in different media. That is dear to my heart because those of us in public relations understand that to reach people who need certain information, you have to reach them where they are. And they are often not where you think they are. Some people read company emails, some ignore them. And as Krawcheck says, some people are readers and some are listeners. Some are in facilities where there is no easy access to electronic information. Make it easy to find out what needs to be known.
5. Bring in people who know more than you do or provide a different perspective. I found this one unusual since so many companies keep all their information and goings-on close to the vest. And rarely do they want to admit that they might not know something. She mentions how during the recent downturn, her company brought in some experts to bring a new voice into the conversation even if they were saying the same thing she was saying. This is good counsel.
6. Let them see you sweat, but don't let them see you tremble. Another piece of good advice and a good way to end this post. It is okay to work super hard and show that you are not home for dinner with the family night after night when crisis is on your doorstep but make sure that your team does not see you scared. Being confident "goes a long way." Yes indeed.
I was recently interviewed in the Tennessean about how a hospital in Nashville, Saint Thomas Hospital, was handling the crisis related to the fungal meningitis outbreak. The question posed to me by the reporter was how this public health disaster caused by a New England compounding company would ultimately impact the hospital's reputation. Like many people, I have been following the crisis but did not know much about how Saint Thomas Hospital specifically was dealing with the contamination and its aftermath. Of the nearly 17, 500 vials, 2,000 were sent to the St. Thomas Outpatient Neurosurgery Center. The Clinic is on the St. Thomas campus but not wholely affiliated with the hospital. Apparently the high number of people coming to the hospital's emergency room is where the problems with the compounded steriod drug injected into people for back pain first came to light.   
After the reporter contacted me, I immediately went to Google to learn more about how the hopsital was dealing with the crisis and found this interview with the CEO of St. Thomas Hospital, Dawn Rudolph. I was very impressed with the steps she took to lead the hospital through the crisis and it was apparent to me that she had taken her crisis preparation seriously and had good judgement. It is worth reading how she and her communications department prepared talking points for medical staff, worked with the Centers for Disease Control and Prevention and Tennessee Emergency Management Association, coordinated with the clinic to determine who would do what and let people do their jobs while she fiercely observed what was happening. Some of her actions that are worth noting when you want to recover your reputation post-crisis:
1. Stay out of the way of those who have a job to do such as the clinical care teams
2. Surround yourself with good people
3. Anticipate challenges
4. Make yourself available. Clear your calendar.
5. Plan for the short-term. Ask Rudolph's question, "What am I missing?" and take answers from everyone.
6. Be prepared for misinformation that circulates in the media or online. (The crisis was incorrectly tied to a viral meningitis scare in the area)
7. Give your team talking points for them to explain what is happening to their families.
8. Watch your team carefully. The psychological effects can be tough to swallow.
9. Pointing fingers and trying to explain who is at fault is not going to be well understood when people's lives are in danger. (The hospital and clinic are different entities but Rudolph did not spend her time making the distinctions for people who were worried about the health of their family members. Very civil and very impressive.)
The best part of the interview was what she said about what she wishes she had done, "I would have immediately grabbed an administrative person and had them pull a chronological list of what had occurred that day relating to the crisis. We did that in spots, but things evolve fast. I would have said, 'you're designated to be the record keeper and check in several times a day with team leads,' because it was so multidimensional.'"


Boards continue to see reputation risk as their top concern.  In the third annual study by EisnerAmperLLP among board members, two thirds (66%) see reputational risk at the top of their agendas for concern, ahead of regulatory issues (59%).  In fact, reputational risk has grown while regulatory risk has remained stable year over year. Both IT risk and privacy risk showed increases from the last survey and reflect the many breeches in systems security that we've seen which inevitably led to attacks upon a company's reputation. Similarly, according to the report, crisis management, is also an indicator of reputational concern.
What do board members really mean when they say they worry about reputational risk? In an open ended question, board members are most likely to be talking about product quality, liability and customer satisfaction (30% of all responses) followed by concerns about integrity, fraud, ethics and specifically the Foreign Corrupt Practices Act, (24%). IT concerns fell in at about 12% and environmental concerns at 8%. It always surprises me how little attention is paid to environmental issues at the top.
 How are risks assessed? About two in 10 get reports from executive management, discuss risk issues at board meetings and get help from professionals or outside experts. About one in 10 get information from the risk committee.  That seems like an area ripe for assistance.  The report interestingly mentions that recent years have not been kind to risk teams and that with all the recent issues and crises stealing headlines, boards are realizing that CFOs need greater support. In fact, the survey found that nearly two-thirds of boards are planning to enhance staff and increase audit coverage and about one in three are leaning towards hiring outside service providers.
We recently released an interesting exploration on the relationship between top corporate communications officers and legal counsel when it comes to reputation management. I have already posted about this relationship where these two senior corporate officers seem to be working together more than ever. In light of the multiplying crises that companies and its leaders are facing on an hourly basis, the relationship between the two officers including outside counsel has to be strong and respectful.  As we say in the report, "general counsels (GCs) and chief communications officers (CCOs) are now finding themselves participating in the same reputation management strategy meetings, conference calls and contingency planning sessions. GCs, external legal advisors and CCOs now have no choice but to trust and understand each other."
There are several noteworthy insights and best practices in "Managing Legal and Reputation Risk" but two stand out for me in particular. The first is that you can't prepare enough and expect surprises. …"executives still find the nature or intensity of the situations they've managed to be unfamiliar or unanticipated on some level." This is so true. There is always something overlooked or unexpected.  In fact, it seems to me that it is getting harder to find precedence for some of the crises that arise. For example, the Olympus crisis has few precedents.  For this very reason, being ready, practicing a few scenarios ahead of time and giving time to "near misses" are sensible readiness processes to have in place.
Another finding that resonated with me was how general counsels appeared more willing today to balance the interests of the business with legal priorities. They said this, not just me. There are times when the short term hit (such as apologizing or admitting that the company could have done better and will do better in the future) outweighs the costs of winning or losing in a court of law down the road. The fact that many of the legal counsels we interviewed agreed that the "short-term pain for long-term gain" is often the right strategy demonstrated the transformation in communications-legal circles that we explored.
Interesting to hear that The Wall Street Journal is outright asking subscribers how the Murdoch scandal at News Corp might be impacting its own reputation. Many companies prefer not to bring up an issue they are facing, even when it is often the elephant in the room.  Some companies, however, think that surveying customers about an issue or self-inflicted crisis is a smart way to demonstrate that they care enough about their reputation to ask the tough questions or they simply want to know in the name of transparency.  Apparently the WSJ is asking subscribers, of which I am one, "What impact, if any, do the illegal acts by News of the World journalists have on your impression of The Wall Street Journal?" or something close to that. And my favorite question from what I have read this morning is whether the CEO of a company should be held responsible "for all the actions of all its employees, no matter how large the corporation is" on a 1 to 10 scale (disagree completely —>agree completely).  I think I know the answer to that one. My guess is that 75% to 85% of subscribers, AKA business executives, will give this statement an 8/9/10.  All in all, as my colleague said to me….a brave move.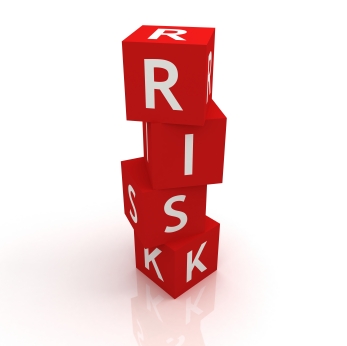 Korn/Ferry just released some new research among executives and board members worldwide. Risk management is clearly a topic du jour among the executive class. The survey found that nearly six in 10 (57%) are spending more time and attention on risk management. In light of the rolling crises that seem to be playing out in the media over the past eight months, it pays to be prepared and know what's on the horizon. In our business at Weber Shandwick, crisis response and crisis preparedness seems to be on the upswing, thereby highlighting top execs' concern over being in the "hot seat."
Two findings stood out. First, a full 59% said that the recent scrutiny on reputation risk has had a good effect on how Boards perceive the need for crisis preparedness and reputation management. Steve Mader at K/F says that the survey "shows the majority of companies have already taken practical steps to enhance their risk management practices and awareness." I agree.
Secondly, as you have heard me say and post, the CEO is the guardian of the company's reputation which includes such components as people, products/services, responsibility, financial performance, leadership and "values" or "ethics." K/F asked these executives who at the company has direct responsibility for risk management and the lead candidate was the CEO at 43%. Next to the CEO came the COO at 19%. CEOs continue to get all the blame for ethical or reputational transgressions and all the credit when things go right. That's the deal.
Although I still have a lot to share re what we learned about managing online reputations, I thought I would  refer back to how Maple Leaf Foods' fared since the listeriosis outbreak in August 2008 among their deli meats. The CEO of Maple Foods handled the crisis with aplomb and straightforwardness – CEO apology on air, recall of all meats, progress reports, Q&A, etc. I have covered the remarkable transparency on this blog several times. Therefore I was pleased to hear that Maple Leaf Foods' reputation rebounded and risen even further than pre-crisis levels within five months. According to research from Leger Marketing and mentioned in the 2.2.09 issue of PRWeek, positive opinion of the company went as follows:
 

May

2008

August 2008

January 2008

Good opinion

74%

57%

88%

Bad opinion

   7

34

 7
For those caught up in the throes of crisis, take a deep look at how this was handled. Reputation can be restored quickly if the leadership does the right things.