Posts Tagged 'Forbes'
Interesting news came across my alerts yesterday. A private equity company, Catalyst Investors, made a minority equity investment in Reputation Institute.  This news caused a friend of mine, Bruce Rogers, who is the chief insights officer for Forbes and columnist on thought leadership to write, "Reputation management is the new black in corporate strategy." He sure is right. The topic of reputation is now radioactive. I think it has nearly passed the term "sustainability" in terms of sheer mentions (I did not think I was right but I was!…in a Google search I just did, reputation had nearly 406 million hits and sustainability had 82 million).
I enjoyed reading Bruce's interview with partners at RI. Interesting fact — according to the partners from RI, they have grown 43% on average per year over the past 8 years. This speaks to reputation's importance on CEO and board agendas today.
Bruce asked how companies were implementing reputation management programs and one of RI's partners, Nicolas Georges Trad, responded in the following way:
"Companies find themselves at different stages of the reputation journey. From Stage 1 where they are exploring what reputation is and how it is affecting their business. Over Stage 3 where they have company specific intelligence that they can use for business planning and integration. To Stage 5 where they are able to make reputation based decisions because they have the relevant intelligence on what matters to customers and other key stakeholders. But this is still a new business focus. 87% of companies are still in stage 1-3 but we see a wave of companies investing in reputation management to move up the chain and use reputation as a business driver." This is an accurate assessment from what I can tell too. The good news is that companies are starting the journey.
Upon hearing the news, I sent an email to the executive chairman and founder of RI, Charles Fombrun, congratulating him. I met Charles many years ago when he held his first reputation forum at New York University. It must have been the end of the 1990s and there were few reputation tracking programs available at all. There was Fortune's Most Admired which I was intimately familiar with and the seeds of Reputation Quotient that Charles had just started thinking about. That may have been also when I met my good friend and reputation expert Joy Sever who worked with Charles on that first RQ.  I recall the forum well because I was not happy hearing the criticism about the Most Admired study and how it needed changing (he was right) to reflect the many dimensions of reputation. I can't say for sure but Charles had at that time written the first book on reputation and my books soon followed on slightly different topics — the role of the CEO in reputation building and reputation recovery and defense.
Ironically just this past week, I presented my thoughts on reputation trends to RI's other founder, Cees van Riel, and his communications executives working on their masters degrees at Rotterdam School of Management, Erasmus University. It felt like I had gone full circle from that day I attended the forum at NYU — the news that reputation was a worthy investment, seeing Cees after many years, emailing with Charles and of course reading Bruce's column. Bruce and I were once dueling CMOs when he led Forbes' marketing and I ran Fortune's. Three degrees of separation.
Congratulations to RI, Charles and Cees and the others I know, for building interest in reputation, adding to the body of knowledge on reputation with solid global data and providing gravitas to the world of reputation
I am starting to wonder if thought leadership is morphing into an entirely new terminology in this digital age — content provider. Lately it seems that people who consider themselves thought leaders, like myself perhaps, are now being confused with content providers. This latter term seems to carry even greater cache because it falls into the digital realm. I was recently mentioning this dichotomy to a friend at Forbes who writes a column on thought leadership and we came to the conclusion that anyone can be deemed a content provider but not everyone can be called a thought leader. Most people on Twitter or Facebook provide content of sorts but it is not always unique or new or truly awe-inspiring. Many times it is a rehash of what is in the news. Here is my definition of thought leadership from my first book.
"Thought leadership encompasses the development of new ideas – ideas that keep a company at the forefront of change. It can transcend sectors and geographic borders. What is perhaps most significant about thought leadership is that it distinguishes and differentiates a company from its competitors. Thought leadership often breaks with business or industry convention, astonishes if not startles. Thought leadership reflects on the company and builds reputation."
 There seems to be a continuum where simple chatter is at one pole of the continuum and true thought leadership at the other end. I would not pretend to know who would be those "genius" thought leaders but Malcolm Gladwell came to mind easily and he might be placed somewhere in the middle of original and genius. Those true thought leaders come up with thoughts that are so groundbreaking that everyone goes AHHHHHH.
chatter—>content provider—>thought leader—>original—>genius
It is hard to say what this all adds up to but the reputation of thought leadership as well as content provider needs better definition. Just providing content (even if it is more than what is contained in a press release) is different than providing new thinking that leads people to think twice or act differently or even possibly change lives. Something to ponder.
Terrific and thoughtful article in Forbes contributed by Giovanni Rodriguez who is the CEO and co-founder of SocialxDesign, a strategy consulting firm. He wrote the article with John Hagel (Deloite Consulting LLP) and Suketu Gandhi (Deloitte LLP). It is about the role of the CEO in a post-digital world. There have been several articles of late about the value of CEOs. I think this question is being raised increasingly often as crises and scandals are bringing our economies to our knees and CEOs are being caught unaware and mystified. Additionally, as the authors point out, CEOs are losing out to the appeal of the leaderless organization such as the Tea Party, Arab Spring and Occupy Movement. People are increasingly asking who needs CEOs when large groups are able to mobilize and effect change without anyone really in charge?
How did this happen in the first place? CEOs used to be the kings of commerce, the chieftains of business. Their reputations were guaranteed. Apparently no longer. The authors explain that CEOs have lost their midas touch because the world they now govern has grown exponentially complex, unrelenting in its pressure, and values short-termism over everything else. They also postulate that leaders can no longer predict when the next Black Swan of unpredictability will rise up and bite them. If they can't predict the future, what good are they? In reality, who has the time to see beyond the horizon when all that matters is the next quarterly earnings call.
Their solution is of merit. They suggest that we rethink the bully pulpit and recognize that "the CEO as the great communicator – or at least one of the great communicators — is in great demand. What can leaders do to help make sense of their environments? They can harness the power of narrative." This sure sounded familiar to me in that when I wrote CEO Capital several years ago, I wrote about CEOs as narrators and sense-makers. I wrote, "By motivating employees and instilling the company with a common purpose, the CEO further encourages a sense of community in the pursuit of worthwhile goals." So I agree wholeheartedly that words, engagement and making sense of it all matter. CEOs can point us in the right direction and give employees a reason for doing. As the authors also say, "Armed with the right narrative, we can safely distinguish between meaningless surface events and what's really important." And in this post-digital world, the CEO narrative helps provide stability where instability seems to flourish. Compelling narratives can "motivate people to do awesome things." They can "set big things in motion" and as the authors say, be "movement makers."
Definitely an article worth reading and contemplating when someone tells you that CEOs don't matter.
We have been very busy this month. We also released a survey on where the most powerful women in business spoke in 2011. Using the Fortune Most Powerful Women in business list that includes U.S. and non-U.S. professional executives, we audited where they spoke to determine how much they were in demand and what podiums they were invited to.  There were several interesting findings that are worth noting since one way to build professional reputation, get company messages across to important audiences as well as build corporate reputation is to leave those four walls of the C-suite.  In fact, I was speaking to someone at Forbes the other day who confirmed to me that the executive conference business was booming. As it were, women are in great demand.
These most powerful women spoke at 218 unique events in 2011.
The leading speaking forums in 2011 for these top women executives included Fortune's Most Powerful Women Summit, The World Economic Forum/Davos, India-US CEO Forum, Women Corporate Director's Global Institute, the Paley Center for Media International Council Summit and the APEC Women and the Economy Summit.
We also provided insights on what types of conference events they spoke at – from industry-specific events (e.g., World Food Prize Conference and FICCI-IBI Conference on Global Banking) and conferences geared toward job function (e.g., Techonomy and ANA Conference), followed by women's leadership and academic forums.
Our research also found that the digital category (e.g., Digital Life Design and South by Southwest) is starting to emerge and is crossing women business leaders' radar screens.
We do this type of analysis every year and sometimes we analyze all CEOs and top level executives –men and women. However, we thought that looking at where executive women spoke was past due. So here we are.
   Attended an interesting roundtable yesterday hosted by Business Marketing Association and Forbes. The topic was managing reputation in the new world of the Internet. Some interesting points surfaced:
• It is easier now to track reputation and ROI with the Internet. However the field of social media is so new that it is very difficult to track back to a baseline.
• Marketers are now interested in reputation as they realize that the company behind the brand matters. CMOs are the new entry point into companies as they see the connection more vividly. Product marketing is not enough.
• Perception is nice to have but behavior is have to have. You need your customers to act – buy your products, give you the benefit of the doubt in time of crisis, recommend you to others, spread word-of-mouth.
• Social media is the new Petri dish.
• Reputation Institute's Anthony Johndrow reported on a study among CMOs and CCOs. They found that 97% are interested in reputation, 89% are doing something in the space but only 33% are measuring its impact. Disturbing when companies spend so much on reputation in general.
• We should be referring to "social business" not "social media."
• Integration between traditional and social is key.
• One of the reasons more companies become social is that competitors force their hands. When a competitor starts using Twitter, YouTube and Facebook, its rivals are propelled into this new world.
• Sometimes your critics can be your best advocates. An example was given of a relentless critic who also links to company articles mentioned on Twitter that promote the company's point of view. So your online enemies can also get your word out if you just time it right.
Everyone agreed that reputation has become more complex, harder to manage and everyone's job. In addition, the bar is now not as high or as low as it was just one year ago. Since so many companies are now using Twitter for engaging customers and neutralizing reputation damage, some of the early examples such as Dell and Comcast are just that – text book examples and expected today.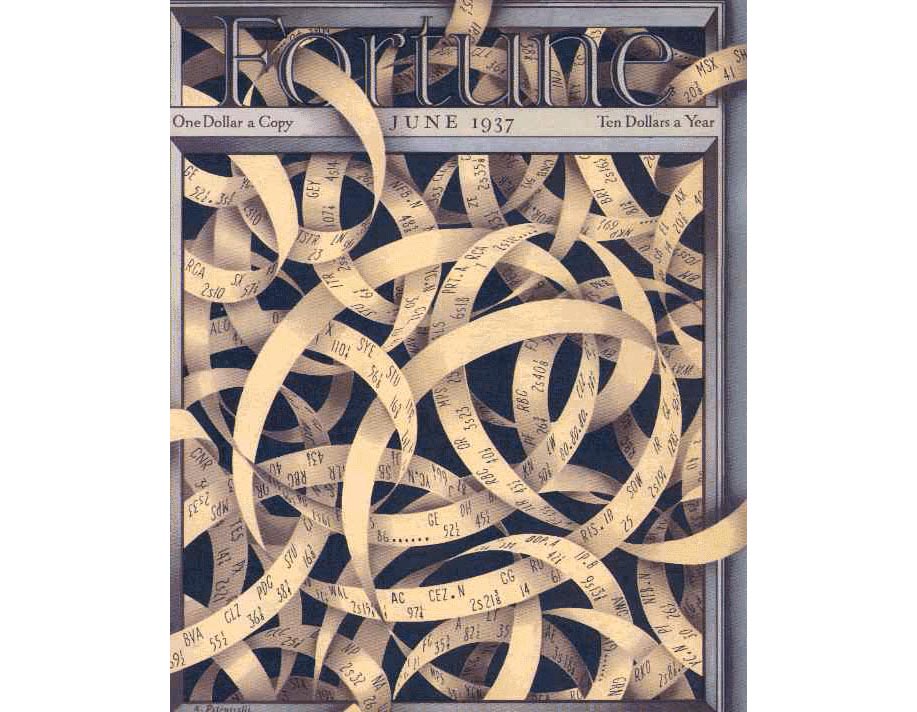 In October, the WSJ wrote about how Fortune was cutting back on its heroic CEO magazine covers as it revamps itself in light of the changing media and anti-CEO landscape. The article said, "One casualty will be the CEO-as-god magazine covers that have been a staple of the magazine, whether with Jack Welch or Warren Buffett." As a Fortune lover, former employee and CEO-watcher, that quote remained firmly imprinted in my brain. Despite the negative perceptions of many CEOs today, CEOs still hold great interest to business people, investors, employees and other key stakeholders. They still help to determine the destiny of companies by picking the right teams, building best-in-class cultures making the tough decisions. So as the year comes to a close, I decided to look into whether the business magazines and Time have been pushing CEO mugshots on or off their covers during this tumultuous year  and compared to the past several years. The results are below. 
 As you can see, there was pullback in the business magazine category except for Fortune. Fortune had 8 covers in 2007 and in 2008 and one more in 2009. Besides Bernie Madoff of Ponzi fame, the CEOs on Fortune's covers were the likes of champions such as Warren Buffett, Steve Jobs, Jeff Bezos and Mark Zuckerberg — leaders that all accomplished amazing deeds and built good reputations.  It would be hard to argue that they did not deserve to grace a Fortune cover. Time actually added one (Rupert Murdoch of News Corp.) in 2009.  Will be interesting to see where the new Bloomberg BusinessWeek falls out one year from now.
We'll take a look again in 2010 as CEO reputations hopefully begin to rebound (a little).
PS. The cover in my post is one of my all-time favorites and I have a large one framed in my office at home. It's spectacular.