Posts Tagged 'HBR'
Just caught up with my November HBR. There is an excellent article by the CEO of Siemens, Peter Loscher, on how to use a scandal to activate change in an organization. There is a section in the article on Loscher's first 100 days, a favorite topic of mine.  He says that he was the first chief executive at Siemens who came from the outside and mentions how it actually worked to his benefit because he brought an outside perspective to his early start.
In the article, he mentions that one of the things he wanted to do in year one (post 100 days) was to get the organization more focused on customers. And then he proceeded to explain how he did it. I thought it was such a cool idea that I wanted to share it. Here is what he said:
"In my first year, I tried to find other ways to emphasize to the entire organization that customers should be our primary focus. Once a year, our top 600 or 700 managers gather for a leadership conference in Berlin. Before my first one, in 2008, I collected the Outlook calendars for the previous year from all my division CEOs and board members. Then I mapped how much time they had spent with customers and I ranked them. There was a big debate in my inner circle over whether I should use names. Some felt we would embarrass people, but I decided to put the names on the screen anyway.

The rankings were a classic bell curve, with most people in the middle. I was number one, having spent 50% of my time with customers. I said to the people at the leadership conference, "Is this a good sign or a bad sign? In my opinion it's very bad. The people who are running the businesses should rank higher on this measure than the CEO."

I put the rankings up again in 2009, in 2010, and in 2011. And now things have changed. The curve has shifted. Some people have passed me, and most are near me at the top of the distribution—because everybody knows this matters and that names will be up there at the next leadership meeting. With this simple approach we have achieved a much, much stronger emphasis on customers in the top management echelons."
What a smart way to get management  focused on being customer-driven. As he concludes, "But if you want to change a big, complex organization like Siemens, you have to make your agenda known, and you have to communicate in simple terms." I'd say taking stock of everyone's calendars and tallying up the time spent on customer activities, sent the right message, clear as a bell.
Since we at Weber Shandwick did that analysis on socializing CEOs and how to turn CEOs from (UN)social to social, I've been fascinated by the increasing examples that are popping up. In the December issue of HBR, there is a very good piece on Best Buy CEO's Brian Dunn and his experience in the digital space. The article starts out with an attention-getting example of how someone hijacked his Twitter handle and wrote "I've been having a lot of great sex lately, and here's why." The link attached to it was for a Viaga-like pill. (Lesson Learned: Regularly change your password)
Dunn explains his sticking with social media and the many benefits. Here are a few reasons he enjoys being a social CEO.
Provides the opportunity to interact directly with customers and employees
Provides insights into trends and news
It is not just a trend or fad that will fade away
Lets people know what the CEO is thinking about (from store visits or customers he meets)
Then he says it all: "I like how posting about these things allows us all to be humanized a little bit."  Being social, even for a limited amount of time or on one platform such as Facebook, gives CEOs or other executives some personality and humanity.
Like everything new, it is easier to find reasons not to. But there are many reasons to join the digital conversation, if only to  insure that you and your company are in the conversation and where your customers are hanging out. I agree it is not for every CEO but wade in and give it a try.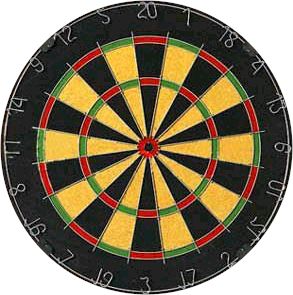 I just posted to the HBR blog site on how Qantas' reputation is suffering reputation darts instead of pats on the head after the double-decker's engine explosion last week and the pilot's safe landing with 466 people on board. Why is Qantas' reputation being challenged when headlines about its pilot's (AKA Captain Marvel) heroic emergency landing should be dominating?  Read my thoughts on how social media is changing reputation perceptions and if you are wondering the same thing.
First things first. I thought I should mention that an article I wrote on how companies are responding to online antagonists is appearing in the December issue of Harvard Business Review. The article, Reputation Warfare,  identifies six strategies for managing reputation in an informational age. I am very excited about it and look forward to telling you more when it appears.

Thought I would continue on our research on Socializing Your CEO: From (Un)Social to Social. In addition to analyzing where CEOS engaged online and offline, we examined whether CEOs were speaking at conferences. I have often stated here that the executive conference business seems to be flourishing and I like to follow these kinds of trends. We did find that CEOs were on the speaking circuit and taking advantage of this unique opportunity to engage audiences, network and tell their story. Four in 10 top 50 global CEOs (40%) in our audit gave a speech in 2009, with nearly one in four (23%) speaking at an esteemed Five-Star conference. [Five-Star conferences include forums such as Fortune, Wall Street Journal, Clinton Global Initiative, Forbes CEO conferences and the World Economic Forum.] Weber Shandwick continues to track and research executive conferences which is why we made sure to add this to our list of criteria for Social CEOs.

An interesting side note was that CEO participation in speaking engagements increased with tenure — half of all CEOs in office for five years or more (50%) addressed an external audience through speaking engagements compared to nearly one-third (32%) of those in office three years or less. Clearly, as longer-tenure CEOs begin contemplating their legacies and how to position their companies for the next generation, CEOs take their role as content providers even more seriously. This actually makes sense although I would add that it appears that CEOs are eager to speak at the right venues with the right audiences, regardless of tenure.

Business school forums were chosen by 10% of the leading CEOs audited. As the economy recovers, I expect this type of forum to increase as CEOs go on the campaign trail to attract the best talent. I anticipate a rise in CEO commencement speeches as well since these speeches are readily rebroadcast online as well as being reported in the traditional media. This is a surefire easy way to boost a CEO's sociability index….repurpose those speeches on the company YouTube channel or web site. No reason not to.
While I am still on the subject of Social CEOs, please check out my post on the HBR blog. You will find the point of view interesting and I am a compulsive answer-er.
It is surprising to me how quickly people assume that I am advocating for big time CEOs to tweet. I guess when you hear the words "Socializing Your CEO," people immediately think that is what I am advising. Far from it. My recommendation is to start with the fundamentals — a video, a podcast, a speech online. Use your corporate YouTube channel. Check with legal counsel. Ask around. Check out your competitors and other industries.
Speaking of YouTube, one of the more heartening findings was that in 2007, we found that 34% of the CEOs we researched had a corporate YouTube channel. Two years later, the figure was 56%. Additionally, in 2007, only 2% of the CEOs were featured on their corporate YouTube channels vs. a respectable 12% two years later. Happily, movement in the right direction. We point out that a company-controlled site is an easy, straightforward and simple way to add some personality and humanity to the CEO role and tell the company story in a compelling way. YouTube might just be a Social CEO's new best friend. Of course, some detractor could copy the video and redo in a negative way but that can happen whether a CEO is Social or not. This is 2010 afterall.
  Harvard Business Review's January issue features an interview about charisma and social signals that people send. Research by MIT's Alex Pentland who directs the MIT Human Dynamics Lab found that social signals or charisma can be measured and matters (better to have than not). He and fellow researchers found that it's not what you say but how you say it. High energy and a positive point of view can drive success. "Honest signals" such as people's gestures, expressions and tone change the receivers of those signals and change their behavior. "The more successful people are more energetic. They talk more, but they also listen more. They spend more face-to-face time with others. They pick up cues from others, draw people out, and get them to be more outgoing. It's not just what they project that makes them charismatic; it's what they elicit. The more of these energetic, positive people you put on a team, the better the team's performance," says Professor Pentland.
I am a big proponent of more face-to-face communications from CEOs and senior officers. To me, the best reputations are built that way.  After all, aren't we social creatures? In the HBR interview, a fact jumped out at me which business leaders should think twice about. The professor said that some of their research is showing that being face to face with colleagues is 2.5 times as important to success as additional access to information. In their research with call centers, they are finding a 10% increase in productivity by restructuring the environment to enhance more employee interaction. More positive or employee face to face and social interaction, listening and engagement delivers a higher return on investment. Although I am fairly "social" myself (have a blog, twitter and use email like crazy), I believe that the mix of face to face and electronic needs to find a better balance. CEOs really do need to walk the halls and send the right signals that show that they are listening to what's on people's minds. If I recall, there is a CEO who has "office hours" like teachers do. Not a bad idea.
Pentland 's research is not saying that charisma and energy alone can change company culture and performance. But he is saying that charisma and positive energy impact others, send positive signals that can charge up people and foster greater cooperation and collaboration. At least, that is how I read it.