Posts Tagged 'internal communications'
Thoughtful interview in strategy + business with the former CEO of Campbell Soup, Doug Conant. His internal focus on the Campbell culture was refreshing. He realized soon after joining and surveying employee engagement that one out of every three employees was looking for a job. As he said, nearly 6,000 of the 20,000 employees at Campbell's were dissatisfied. He knew what needed to be done with results like that. Here are two quotes that illuminate his thinking: "I also knew that you can only win in the marketplace if you win in the workplace first." Also, "You can't talk your way out of something you behaved your way into. You have to behave your way out of it." He is dead right. Employee satisfaction has to be taken seriously if a company wants to succeed and build the best reputation that it can. When I was recently in Brazil, the head communications person at one of the largest banks in all of Latin America told us that they strategically decided to put employees first in their line of stakeholders.
I also wholeheartedly agree with Conant that leadership has to own its behavior. Words are critical today, especially when you have employees all over the globe, but if actions do not match the words of leadership, your employees will be the first to know and tell others that this is a company that does not walk the talk. Interestingly, Conant instinctively knew that to get the front-line engagement he needed to turn the company around, he would need it from his top people. So he set his sights on getting them "wildly engaged" in the work.
Conant has written a book titled Touchpoints. The basic idea is that every contact is a chance to make that tangible, meaningful connection with others. It is about that quality interaction that can advance the business and enhance satisfaction. Conant talks about the 10 to 20 handwritten notes he sent out as CEO every day – 30,000 over a 10 year tenure. I know about those notes. I got one. They made the connection and to this day, I have not stopped talking about my shock receiving his handwritten thank you note for spending time with me discussing CEO reputation.
 Employee communications will undoubtedly be the hot topic of the next few years, especially in the reputation space. As leaders come to terms with the fact that employees can be their best advocates and worst badvocates, internal communications will rise to a new level. That's a good thing because I think leader-to-employee communications is more immature than the art and science of external communications.  With all the technology we have, you'd think that employee communications would be more advanced. But it is not.  Research by Dov Seidman and the Boston Research Group surveyed thousands of employees at all levels. One of the more startling  findings was that 27% of bosses think that employees are inspired by their firm, when in fact only 4% of employees agree.  And 41% of bosses say their firms award people based on values rather than financial performance.  Only 14% of employees agree. Bosses have  much to do to get employees inspired and willing to go the distance to make their firms successful and a place others want to work at. Talent, leadership and culture are drivers of reputation. Time to inspire before it is too late.
I have not written about this interesting development in corporate crisis history but I am glad that I didn't because I have been thinking about it for quite awhile and am thinking about it differently today. Last November, I read in The New York Times that BP is working on a feature length film that would cover the Gulf of Mexico oil spill. I did not know what to think of this at first. I was particularly interested because it fit well into the strategies I recommend in my article in Harvard Business Review on Reputation Warfare.  It fit right into my suggestion of "going rogue" and adopting unconventional ways of defending and resetting one's reputation. As a BP spokesperson is quoted in the article:
"They are making a film of the spill primarily for an internal audience as an archive of a momentous event in the company's history (not to mention those impacted by the tragedy and its aftermath)," Robert Wine, a spokesman for BP, said in an e-mail.
I tried to learn more about this film because I was so curious about how BP intends to use the documentary. At first, I thought it might just be a one-sided affair which is what the scant coverage online has said. However, over these past few months as I have been thinking about it more and more, I see it as an opportunity if it conforms with what I think.
As the spokesperson said, the film is intended as an internal filmfor internal audiences. If the film is used to document history and provide a lessons learned framework, this could be a vital way of not letting history repeat itself. Although there is plenty of information online about the oil spill disaster, a film that starts at the beginning and takes employees and management through all the rights and wrongs — a visual and dramatic rendering of  its roots causes and decision-making — it could be good.
In my book on reputation recovery, one of the stages of recovery is "Rewind."  The opening story in the chapter is about the Columbia spacecraft explosion and how NASA seriously investigated the organizational causes of the accident because of the breakdown in leadership. The lessons learned from the shuttle tragedy were clear — organizations must carefully learn from the past because the cost of failing to do so far exceeds the cost of doing so.  This way of thinking might just apply to the reasons behind the BP film and could set an example for other companies facing internal communications challenges when recovering their reputations.  
The quote that sticks in my mind from thinking about the opportunity that this film provides to the future of BP is what one CEO wisely said when he led his company through a massive reputation recovery: "We had to settle with the past to prepare the future."
  Interesting leadership tactic surfaced when I was reading the New Yorker article on James Dyson of Dyson fame. Dyson forbids the writing of memos at his administrative headquarters so that people have to talk to each other. Since it is an open office, sounds alot easier than the usual dispersed office infrastructure. But I thought that he might just have a good idea. Years ago I recall reading how IBM's former CEO Lou Gerstner forbade internal memos when he found out early on how much time people spent on them instead of dealing with customers. He wisely regarded this as an early warning sign.  It was just a small part of the things he changed early on in the giant's turnaround. This practice resonated with me because earlier in my career I worked for a company where the internal memos and internal toasts made or broke careers. It was an art form unto itself and I learned to take it very seriously. When I went to another company, I was surprised how little it mattered as long as the message was clear and the writing grammatical. This also brings to mind a company where they took out all the elevators and made people walk the stairs so they would run into each other and interact. Not the best idea for skyscrapers but a good idea nevertheless. The fundamentals are always the bottom line in leadership.
Today's New York Times had an interview with the CEO of Goldman Sachs, Lloyd Blankfein. He was asked about lessons learned from the recent and ongoing financial crisis. Blankfein makes a clear argument for ongoing internal communications. Worth reading the entire interview but the banking CEO reiterated one of the most powerful tenents of reptuation recovery during tough times: 
"What I did more of–and then I kept doing more and  more of it as it got validated as a strategy–is that I talked to the firm very frequently. So in the last year and a half, and particularly in periods of peak stress, when people were wondering what was going on, when the press was as bad as it was, almost every day I would send a voice mail to the whole firm. I'd walk around the firm. I'd answer people's questions. And generally this firm has a walk-around culture. But I really emphasize that."
One of the more fascinating attributes of the Goldman culture is that they use an all-employee voice mail system to communicate.  Several years ago I wrote an article on Hank Paulson's apology for a statement he made and I mentioned how he apologized using their  all-employee voice mail system.  I believe he felt that it would be quick, immediate and show how deep felt his apology was in his voice.  I also recall having studied communications best practices for a client and interviewed a few people at Goldman Sachs who spoke about how they were more of a voicemail than email culture.  Voicemail certainly provides the emotional and qualitative texture that email does not. More companies should consider all-employee voice mails in addition to all the newer technology such as webcasts and podcasts that we have on hand today. It requires less executive preparation and might just be the right cup of tea when morale is low and employees uncertain.
  UBS' CEO Oswald Grubel issued this statement to all employees on Tuesday September 8th. It appeared in the Wall Street Journal. As Grubel works hard to repair UBS' reputation after the many challenges facing the bank, he provided this communications update on the positive signs ahead.  As I bolded below, Grubel candidly points to the bank's damaged reputation and the fact that it will only be restored when when the organization accomplishs what it sets out to do. He smartly remarks that no aggressive media headlines nor advertising campaign is going to change perceptions overnight. What will make the difference, according to Grubel,  is trained people at every level, a focus on the business and a commitment to doing the right thing. Grubel's assessment is right — it takes hard work and relentless effort to restore reputation and it takes more time than anyone imagines. According to Weber Shandwick's recovery research, it takes approximately 3.5 years to recover from reputation loss. Unfortunately, most CEOs are on their way out of office when the reputation recovery process is nearly complete.
I thought it was helpful for the CEO to point out to employees that internal reality on achievements are not readily seen from the outside. External stakeholder perceptions take time to catch up with reality. This single factor is one of the more frustrating elements about recovering reputation, particulalry for CEOs. Too often CEOs take the lack of acknowledgement about turnaround signs as a personal affront when in fact, rebuilding trust takes many many incremental steps to regain that trust.
From the looks of Grubel 's letter, he appears to get it.
Dear colleagues,
Since I last wrote you, we have accomplished a great deal and have had several positive things to report.
In the second quarter, we reported an operating profit for the first time in eight quarters. In addition, we have strengthened our capital position and further reduced our risks. The market too has shown more confidence in us.
We have also consolidated the initiatives determining our firm's new positioning in a turnaround program, and we are on track with the program to increase overall efficiency. The unpleasant side of it, the job cuts, is almost complete, and most of the employees have been informed.
The creation of a comprehensive Corporate Center is well advanced. The teams in the areas of Finance, Risk and Communications & Branding have been brought together, and the remaining functions will take this step in the next quarter.
In connection with the summons of the US tax authorities, a settlement agreement acceptable to all parties was reached. What's crucial about it is that the agreed solution lies within the framework of the existing Swiss legal system. Implementing the settlement will continue to occupy the bank for some time yet, but the fog of uncertainty that the summons created has lifted.
Finally, the Swiss government sold its stake in UBS through a placement with institutional investors and realized a healthy profit from it. This closed another important chapter in our recent history.
How should we assess these events? Our transformation is proceeding according to plan. But we must recognize that none of these steps free us overnight from all the challenges we face. We must change and keep changing in an ongoing, sustainable way.
To do so, we need to get the basics right. We must abide by all laws everywhere and have clear responsibilities. You are the key here. You are the specialist in your field, the one who knows best what has to be changed. But most of all you are the point of contact with our clients. Right now, at the point when we've put some of our biggest problems behind us, is the time for us to serve our clients even more attentively.
One thing must be clear: our results have indeed improved and certain progress has been recognized, but our reputation is still damaged. Primarily the situation with the US has left our clients with a bitter taste in their mouths, and it is now up to us to show them that we are a trustworthy bank with trustworthy employees. There is nothing more important, and I count on your active engagement in winning their trust back step by step.
It is important that we do not point fingers at each other, but that we grow closer together across divisional and national boundaries. Only then will UBS be a truly integrated organization that can achieve its fullest potential. This integration cannot only be centrally designed; it must be truly lived everywhere we are operating. Our regional CEOs are responsible for making the total expertise of UBS available to our clients, and we must do everything possible to support them.
Returning the group to profitability will only be the beginning. The recovery of our reputation will require hard work and relentless effort. But I am confident that we have the fundamentals and the right people in place. Essentially, it's about one thing: we must do everything better than our competitors.
To do that, we will support you with the "UBS Business University" currently being developed. I am confident that the success of a bank in the future will be, more than ever, dependent on having the most competent people at all levels. At UBS, we want to be diligent in pursuing this goal. I am excited about our new university, which will help us put our strategy into practice.
To conclude, I want to again touch on the topic of communications and the media. Along the path to success, we will have to deal with a skeptical public. Achievements will be apparent to us in the bank long before they will be recognized by the outside world. We will not be able to accelerate this process through advertising campaigns, public promises and aggressive media work. Our clients have read enough headlines about us. If we want to convince the public, we must, first and foremost, provide evidence of our accomplishments again and again, and this takes time.
I would like to thank you again for your replies and encourage you to use the recently launched TurnAround Platform to comment on UBS's most recent developments.
Yours,
Oswald J. Grübel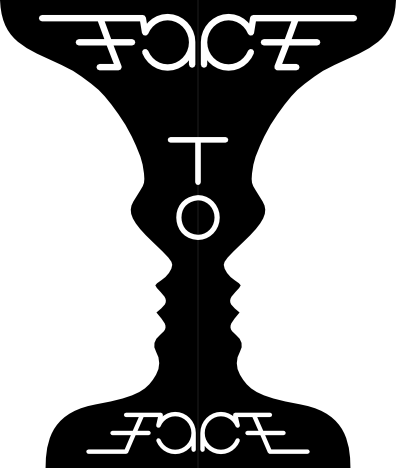 Heyman Associates recently conducted a survey among 550 corporate communications executives and some human resources professionals — "Is Your Company Talking to You?" A large 71% said that they are getting the amount of information they want about their company's current economic situation. Also the person doing the most talking was the CEO (81%). This is good news because our research at Weber Shandwick found last October that 71% of people felt that their company's leadership should be communicating more about current economic problems and 54% had not heard from company leaders at all on the impact of the financial crisis on their company.  Luckily, things have changed on the communications front for most people.
What interested me was that a majority said that they would like increased informal in-person communication.  Nearly two-thirds (65%) wanted increased informal in-person communication while one-half (50%) preferred increased formal in-person meetings. These figures are quite high compared to the less than one-third (31%) who desire increased formal written materials.  There is always a segment who does not want to get too close to management or consider their communications a waste of time. This reminds me of the day that I was at the offices of a truly notable company and heard that an employee emailed the CEO asking to be taken off the CEO's mailing list because he did not want his inbox clogged with messages he never read. Wow. Wonder where this person is today.
Reputations today can be simply built on going back to the basics such as good internal communications. Having an employee base that supports the company's initiatives is critical. A work force where the CEO communicates in-person, face to face or face to face(s) goes far in developing loyalty, familiarity and support. I endorse as much face-to-face as possible in this fragile reputation world.