Posts Tagged 'Obama'
In an article today on the academic dream team that consulted with President Obama's team, a few lessons are shared that should be helpful for the public sector and CEOs or other executives. The group of behavioral scientists who were unpaid advised that voters focus on two characteristics in choosing a president or leader – competence and warmth. This is especially good advice for new CEOs coming into office to hear. The article states that Romney had the competence factor working for him but less so the emotional warmth factor, particularly with all the negative advertising that many people saw. Clearly, CEOs have to project both factors to gain support from their followers.
Another lesson to be learned that was shared in the article is useful for companies facing crises (who isn't?). The social scientists that made up the dream team advised the Democrats running the Obama campaign that when it comes to neutralizing rumors, it is best not to deny the charge but to affirm a competing one. The example given was how the rumors about President Obama being a Muslim stuck over the long term but their advice (and probably well taken) was to counteract that rumor by asserting that Obama is a Christian. I do recall hearing that. Good advice that can apply to corporate leaders faced with hearsay and wanting to deflect innuendos.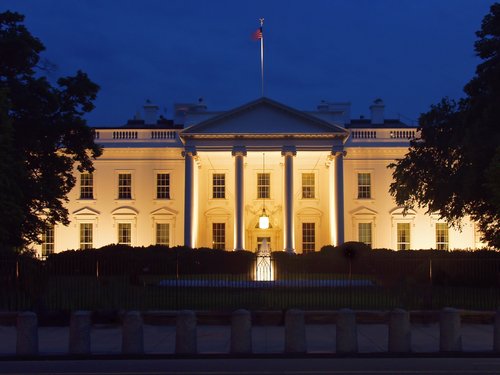 Reputation building is walking in the front door of The White House.  A recent New Yorker article on the Navy SEAL mission to capture and obliterate Osama Bin Laden is captivating and spell-binding, to say the least.  But now there is some discussion that the The White House okayed the dramatic recounting to make them look audacious, brave and effectively taking care of the nation's big hurt (9-11).
Then I learned that there is a movie under foot with apparently deep access from The White House. Oscar-winners' Kathryn Bigelow and Mark Boal of "Hurt Locker" fame are producing the big-time screen version of the killing of Bin Laden.  Due in theaters October 12, 2012.  Isn't that near election day? Duh.
The White House is taking reputation-building seriously. A good thing. Everything seems pretty shaky right now. No doubt about it, there is going to be an all out assault and reputation redemption campaign for our beleaguered president.
My ears perked up when I read this sentence in a New York Times oped by Frank Rich today. The column was about how Obama could take some lessons from the late President Reagan. Rich wrote: "His White House spokesman, Larry Speakes, was only half-joking when he deflected critics with the old saw 'if you tell the same story five times, it's true.'" I think the same is true with the Internet today. If you search and see the same story online five times, it's true. Of course, a rumor can be repeated in several places and now lives forever.  I just wonder if the magic number online is five times, one time or ten times in terms of making something believable and unforgettable. Hard to know in this day and age. All I know is that it is harder than ever to get your message heard but if it is negative, you have a greater chance to be listened to.
My ears perked up a second time as well. I was thinking about how the horrific events in Tucson, Arizona are being discussed in terms of the growing incivility in this nation. As you know, a man killed six people, injured more and shot U.S. representative Gabrielle Giffords in the head. We conducted a survey last spring on the topic of civility in this nation. After reviewing the results then, I thought to myself that there was no turning back to the good old days.  A vast sizeable 72% said that civility has worsened over the past few years. Although this killing rampage was not caused by out-of-control political rhetoric but by the hand of a disturbed individual , it does make one think about how divisive our public square has become. Let's see if the heated dialogue we have become accustomed to simmers down for good or just a little bit.
I recently stumbled over a quote from David Axelrod, President Obama's chief communications strategist. He said "We need to involve all the other members of the team." He was referring to the uni-focus on Obama and the need to take some of the 24/7 news cycle spotlight off him by giving his team roles to play in the administration's strategies. It was a smart statement because it applies to most CEOs as well. Reputation is often driven by the ability of the CEO to build a top bench strength. Not all but several of the top team in an organization need to play supporting roles and build the brand by what they do and say. The chief sustainability officer or chief financial officer, to name two,  can add needed gravitas and thought leadership to a company. Demonstrating that there are successors and that leadership ability is a prime ingredient of a company's strength helps build reputations. It was interesting to hear Axelrod mention this factor and he makes a good point. It cannot be Obama all the time.
  As I wait to watch the President's State of the Union address, I keep thinking about how presidents and CEOs face similar problems. They are both seen as miracle makers which we all know is impossible to live up to. People and employees expect them to succeed on all counts from day one when in fact, leadership is about steps forward and steps backward. It is a long journey of success and failure. The difference between presidents and CEOs and most of us is that they know that their jobs are mostly about handling the constant barrage of bad news. President Obama, like CEOs, gets all the blame when things go wrong (no jobs) and all the credit when things go right. Unlike CEOs, President Obama is facing some of the greatest challenges he has faced. The Obama festival is now looking like the blame game. CEOs are in better shape reputation-wise than the President because they are slowly climbing out of the  economic hole. Growth is coming back and so are their reputations (a little at a time).
We are myopic when it comes to the President. I don't think there has ever been a harder time to govern and lead a nation. The problems are overwhelming, the media splintered, citizens angry and the politics polarized.  I am dying to survey Americans and ask how many are not watching their TVs or listening to the radio for news because it is so unpleasant and uncomfortable.
The President has done wonders for America's reputation. Let's see that as a positive. There's fascinating research by Simon Anholt who estimates that the Obama brand has had a tremendous effect on how brand America is seen around the world. He estimates that premium from Obama on brand America to be $2.1 trillion. According to Anholt, "America is once again the most admired country in the world (having slipped to seventh place in 2008)."  That's a step in the right direction.
  The USA earned the top spot as the world's highest-ranking country brand for the first time in the fifth annual Country Brand Index (CBI) from Weber Shandwick and sister agency FutureBrand. The USA rose from its previous third place spot one year earlier to snatch the top honor. Although the USA did not win the 2016 Olympics honor via its Chicago bid, in the CBI beauty contest, the USA beat out all other countries.  As I expected, the Obama presidential effect of hope and optimism played a major role in the ranking.  As it is with CEOs, Obama has become the face of the nation. The same influences that were at work in Obama's winning of the Nobel Peace Prize undoubtedly helped lift the reputational tide in favor of the USA in this widely publicized country brand ranking. The top 10 country brand reputations are:
USA
Canada
Australia
New Zealand
France
Italy
Japan
UK
Germany
Spain
As it has been said, Yes, the USA can.
Marketing News' (not available except by subscription) recent publication on Obama as Marketer-in-Chief contained evaluations by experts including Weber Shandwick's CEO Harris Diamond. Harris made an important point that jumped out at me. He said that "The reason that you can't underestimate Barack Obama is we've had very few presidents who've had the ability to make us listen."  Sometimes when thought leadership platforms or speaking opportunities are identified for CEOs and other top executives, we lose sight of the fact that being visible is well and good but that CEOs need to really make us want to listen to what they have to say. It is not just nabbing the panel or keynote opportunity but making sure that the CEO truly says something memorable, important and tied to our collective future. I agree with Harris that Obama makes us want to listen, regardless of your political persuasion. Perhaps that is also why I regularly read Vital Speeches of the Day.
Despite BP's downfall and ouster of Sir John Browne, he made you want to listen to what he had to say about global warming and carbon footprints. Thought it was worth reminding myself as well as others that Harris is right, that reputation-building today is built on no less than saying something that we want to hear.
To say the least, the article in yesterday's New York Times on blogging made me wince.
"According to a 2008 survey by Technorati, which runs a search engine for blogs, only 7.4 million out of the 133 million blogs the company tracks had been updated in the past 120 days. That translates to 95 percent of blogs being essentially abandoned, left to lie fallow on the Web, where they become public remnants of a dream — or at least an ambition — unfulfilled." 
I obviously fit into the 5% that keep blogging (or sticks to their knitting). Is there something wrong with me?  What distinguishes this 5%? When I finished my dissertation many years ago, I realized that there were many fellow students who never completed the degree. I thought to myself then that there must be something wrong with me for toiling all those years  when others just made the decision to move on. I guess I don't move on well.
Back to my blog, two interesting tidbits for my posting this evening. 
First, I read that the pre-presidential Obama administration asked the following of applicants: "If you have ever sent an…email, text message or instant message…that could…be a possible source of embarrassment to you, your family or the President-elect if it were made public, please describe."  We should all be adding similar questions to our employment applications. Social media is key to reputation-building and reputation-busting whether you are in public or private business. [This appeared in the Economist, April 18th, 2009 and cannot find the article.]
The second item I saved recently has to do with the CEO of online shoe store Zappos.  CEO Tony Hsieh is the new Jeff Bezos.  You may have heard this story if you follow social media tales among the executive set like I do.  Hsieh's Twitters are now quite famous and the company receives extraordinarily high marks in terms of its reputation for extreme customer service ("deliver WOW through service").  What I particularly like is this story about Hsieh's team focus.  Since talent is so important, recruiting at Zappos is heightened.  Imagine this. Hsieh offers new employees $2,000 to quit their call center trainee jobs in order to weed out those who won't make the grade.  As reported, three people took the money and ran last year.
My good friend and colleague Brendan May heads up our corporate responsibility practice (www.planet2050.com) at Weber Shandwick. He just wrote an article  for Climate Change Corp on why sustainability seems to be surviving the downturn, and even prospering. I enjoyed it so much that I wanted to mention here.
Corporate responsibility is a fundamental element of corporate reputation-building. Reputations may seem to be under water right now but they are in the process of rebuilding the world over from the ground floor up. Don't overlook all the reputation-enhancing activities going on under the radar. Online and offline reputation building never ceases and corporate responsibility has become so integral that it has become like the air we breathe. I was glad that he reminded me that Twitter will play a powerful role in online reputation management (#4) and keeping sustainability honest.
As Brendan says: "For those of us who earn our living from sustainability, it's very risky to assume we are unaffected by the global economic turmoil that graces the front pages and news bulletins on a daily basis. The crisis has implications for the prosperity of the environmental cause, as it does for every product, service or movement. But I would argue that the doomsayers and sceptics who argued that green business would be an early casualty of the credit crunch appear to have been proved wrong." Five reasons from Brendan on why:
1. Yes, they will…There's little doubt that the political change sweeping the United States partly explains continued corporate attention to issues like climate change. At barely six weeks old, the new administration will take some time to provide a clear sense of what it will and won't be able to achieve in combating the relentless rise in emissions. There will be many debates and trade-offs ahead. But the 'chatter' around the Obama phenomenon is, for now, sufficient for the business community to assume that the old rules will no longer apply, and that scrutiny of their environmental performance will increase rapidly in a way that was inconceivable under the previous regime.
2. Greener is cheaper…There is of course an ironic benefit to the sustainability movement from the current economic caution. Times of austerity and last year's commodity price volatility have turned many people firmly off the fossil fuel based economy. Combined with the economic stimulus plans being crafted, many of which place the search for new clean technologies at their heart, it is unlikely that people will look back on this global recession as a bad thing for the sustainability movement.
3. Meanwhile, back in Arkansas…Another reason lies in a place called Bentonville, Arkansas, home of course to Walmart's global HQ. Three years ago, Lee Scott turned the course of that company's direction. He said all the right things, attracted the right cautious support from NGOs, and certainly secured the attention of the world's media. Even sceptics conceded that it was a good start, but rightly pointed out the proof of the pudding would be in the eating.

 

Steadily, Walmart has begun to implement its strategy. The most significant recent development is that all suppliers to Walmart are now being required to step up to the plate on sustainability – rightly so as Walmart cannot possibly reduce and eventually neutralise its environmental footprint without its suppliers doing the same.
4. Tweet tweet…Another reason companies are not abandoning environmental priorities is that they simply cannot afford to take their eye off the ball.

 

One thing that won't disappear in a recession is hard-hitting NGO campaigns. Especially now they have the cheap option of social media at their hourly disposal. Indeed, an effective NGO strike on a business is likely to have a far greater impact in a downturn, when there is such intense competition between companies for market share.
5. After the storm…Lastly, the smart company will already be thinking about how it looks when gradually life returns to normal. How wasteful it would be to have to start all over again. Therefore no matter how difficult things look and feel in these long winter months, the smart thing to do is to prepare the recovery strategy, with sustainability at its heart.
When the world returns to financial health, which it surely will, there will be two types of company left: those fit for purpose and those fit for nothing. The fit for purpose company will be an environmental leader, ready to embrace a new world order.