Posts Tagged 'reputation-building'
I attended the Council of PR Firms Critical Issues Forum a week or so again. I always enjoy attending because I learn something that sticks with me. The topic was all about Content Frenzy which certainly resonated with the attendees. The panels were stimulating and overall, an A+ event for those of us in this industry who are watching what is content change before our eyes. Of course, I have to tie everything back to my main interest in reputation, so here goes:
1. Media pundit Jeff Jarvis said that "messages are dead." He said that we should be in the relationship business and worry less about messaging. Makes sense to me if you are building reputation. Communicating that want to be perceived as the most innovative company, the most admired company, the best place to work, the most global, etc. does not stick for long in people's minds as much as creating the feeling that a company cares about you as a customer, wants to listen to what you have to say and works hard to retain your business.
2. News Corps'  Strategy VP Raju Narisetti said that companies are not competing for audiences but for our time. That's the honest truth. Companies have to recognize that there are so many hours in the day and everyone is overextended and bombarded with messages. Good storytelling is the answer and knowing how to do it well is an art as well as a science. Six second Vine videos might just do the trick. He also said that native advertising was a faustian pact that could cause serious credibility problems (ouch!) and damage reputation (ouch!).
3. Harvard Business Review's editor-in-chief Adi Ignatius said something that certainly perked up my ears. He said that everyone today is a thought leader. He is right. Everyone provides content. I consider myself a thought leader and it did not feel good to hear that my competitors are everywhere. I have been learning too that everyone is a reputation management expert. I might have to figure out something else to do. Reputation-wise, companies and CEOs with a thought or two of their own are competing with everyone else's content storms. Everyone is overwhelmed with a glut of content, so said Amy Webb of webbmedia. She is someone worth following.
4.  Small data is more relevant than big data. I dont know who said it but it is profound. I agree. We are so focused on the very big data, that we are missing the more relevant, localized, individualistic insights that can break through our universal content overload. When it comes to reputation, maybe we should be focusing on the small conversations and not the "most popular" ones. We might learn alot more by following one person over time than following an entire army of tweets and posts. Maybe, also, it is the smaller and more incremental reputation enhancement steps that matter than the large, broad big efforts that companies tend to embark on and hammer us with. I am not sure but I know it is true when it comes to reputation recovery.
Tomorrow is Monday…have a good week!
CSR is definitely a key factor in reputation building. However, the public remains cynical and skeptical about whether it is a pure public relations play (as research from INITIALS says, not me) and nothing more. A survey from INITIALS Marketing in the U.K. found that 68% of consumers will not buy from a company with a bad reputation and nearly one-third (31%) regard company corporate citizenship as no more than a stunt.  They are suspicious of corporate citizenship that does not jive with the company's reputation. The dissonance keeps them from buying certain company's products and services and remaining uncertain about selecting brands. Despite this skepticism and reticence, shoppers in the U.K. expect companies to be good citizens and give to their communities. Nearly one-half (46%) understand that companies are needed to help support local community projects, despite their cynicism. Sounds like the classic catch-22. The simple answer is to build authentic programs that serve the needs of both the community at large and businesses as well as the economy.
What kind of company initiative do consumers in the U.K. like best? Sponsorships top the list as the most effective form of CSR (72% say so).  Also important is helping people get apprenticeships (60%). I agree especially with the latter. Companies can do better at training less advantaged individuals with internships. Building reputation by helping others learn a trade and join the workforce is a smart reputation-building agenda because it fits a clear need and benefits everyone.
I just learned about the Ladders for London program led by the London Evening Standard. Here is the honor roll of companies participating. The idea is to help unemployed young adults get training in the workplace through paid apprenticeships. The campaign which is working with City Gateway, a charity, is going gangbusters. In 10 weeks from its launch last fall, 200+ organizations signed up and nearly 600 apprentices were hired. The program also works with six universities to provide certification and training skills. Prince Andrew endorsed the campaign as well. They are now on course to get 1,000 young people into jobs in 2013. This is a CSR program that can only build trust and support among consumers.
I have been traveling in Brazil and Peru for business to talk about reputation. It was a terrific visit because I confirmed once again that reputation is on the agendas of most companies wherever they may be. One of the challenges I heard several times on my visit was how non-U.S. companies do not have to deal with government relations as much as LatAm companies do. This challenge to reputation-building came up as well in several media interviews I did prior to my trip. Each time it came up, I had to chuckle. The truth is that government involvement and regulations in US markets also feel very real and intrusive. I always talk about how government used to be an "invisible hand" but today plays a decidedly "visible hand" in business affairs. For many companies, it is literally like a new line of business. In fact, I have been asked several times nowadays how government affairs departments are being restructured to more effectively manage upcoming policy and government regulations.
I was in Sao Paulo and Rio de Janeiro for two seminars on reputation management. In our research on corporate reputation, 91% of executives in Brazil told us that they were increasing their efforts at reputation building. Much of the discussions in the Q&A period in addition to government intervention centered around culture, B2B reputation-building and dealing with social media threats. In one market, we also discussed social CEOs, a favorite new topic of mine. Apparently there are fewer socialized CEOs in LatAm than in the U.S. due to security issues I was told. I found that illuminating.
When I was in Lima this week at an evening reception, I had a discussion with two businessmen who told me how optimistic they were about business growth in Peru. They were noticeably ebullient. Considering their past history, they said they had never seen so many doors opening to them. There seemed to be no ceiling on their optimism about the future. Refreshing.
As always when I travel, I catch up on magazines because I find myself on planes. I caught an article in The Economist that ties into this post's train of thought. One line particularly stood out…"…place matters more than ever in a globalized world." The writer was making the point that in a global world where everything has become so homogenized (like "a universal airport lounge"), people crave a sense of place and the more distinctive, the better. While I was in Brazil and Peru, it felt like there was a definite pride in their "place "for being different than the U.S. and other regions and for the boundless opportunities ahead. That could only be a good thing for sparking innovation, building top flight reputations and surprising the global competition.
Same goes for reputation.
"The value of things is largely determined by their rarity."
The more that companies lose reputation, the ones that keep it and build it and enhance it will be the ones that are most esteemed. For that reason, reputation will be one of the holy grails that the best leaders vie for.
Good reputation is becoming one of those rarities.
Yesterday's oped by Maureen Dowd in The New York Times got me thinking about how much harder it is to build reputation in this shout-marketing world. Her column was about the loss of silence which was a pleasant surprise because I was not in the mood to read about politics. She quotes Ed Schlossberg of ESI who said, "Paying attention to anything will be the missing commodity in future life. You think you'll miss nothing, but you'll probably miss everything."  When everything and everyone seems to be talking, it is hard to make sense of it all.
Reputation building has reached that tipping point I fear. There are so many messages being distributed through so many channels that only bad or sensational news are getting through. Now I know that is an exaggeration. But it seems sometimes that the best way to get my attention is to tell me something awful that has happened and who it happened to (meaning which company or CEO).
Today I was on the subway on my way to work and two young men were talking about MFGlobal and Jon Corzine. Then I looked at the woman next to me and she was reading the Wall Street Journal about Olympus's problems. Of course, someone was doing the crossword puzzle and another was reading their Kindle.  Another person had a shopping bag with Macy's logo on it and I was thinking about JCPenny teaming up with Martha Stewart. What about Macy's?  And all along, here I was thinking about how a company can break through and be liked enough.
Dowd's column struck me hard. Silence is golden.
Reed Hastings, CEO of Netflix, in response to recovering their reputation after several recent missteps:
"The focus is on bringing back our reputation and brand strength, but it won't happen through grand gestures."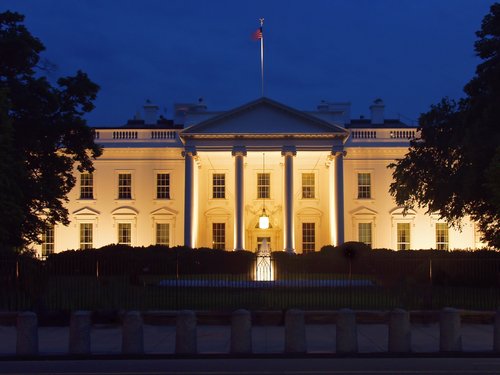 Reputation building is walking in the front door of The White House.  A recent New Yorker article on the Navy SEAL mission to capture and obliterate Osama Bin Laden is captivating and spell-binding, to say the least.  But now there is some discussion that the The White House okayed the dramatic recounting to make them look audacious, brave and effectively taking care of the nation's big hurt (9-11).
Then I learned that there is a movie under foot with apparently deep access from The White House. Oscar-winners' Kathryn Bigelow and Mark Boal of "Hurt Locker" fame are producing the big-time screen version of the killing of Bin Laden.  Due in theaters October 12, 2012.  Isn't that near election day? Duh.
The White House is taking reputation-building seriously. A good thing. Everything seems pretty shaky right now. No doubt about it, there is going to be an all out assault and reputation redemption campaign for our beleaguered president.
No doubt about it but U.K.-based Pret-A-Manger (ready to eat, translated) is forging ahead with its reputation-building program in the U.S.  I think it is catching on. Today's article on how they are building their reputation was illuminating because of its best practices on motivating employees and delighting customers who come for a fresh take on fast food. I should know because I've been a recipient for several years now since a Pret is located between my subway exit and my office. 
I am usually there along with one or two regulars when the Pret opens at 7am . Sometimes they give me free coffee and tell me to have a good day. But what I hold really dear to my heart  is their gesture of kindness in the dead of winter. If I arrive before their opening time and it is bitter bitter cold as it was many days over the past winter, they sometimes let me in to wait while they finish their daily early morning meeting or tell me to grab my coffee and go (I make it up the next day). As a New Yorker, most stores let people wait outside no matter what the weather is and stick strictly to their closing and opening hours. Here is another example that comes to mind of their friendly customer focus. Over the past two or three months I thought that a large coffee cost $2 and I would just drop two single bills on the counter, grab my coffee and head to my office. Just recently, however,  I learned that my coffee actually costs $2.11. No one ever said anything to me. Maybe they didn't have the heart to displease me but I sure was embarrassed when I overheard another customer asking about the price. Now I pay full freight, happily. For some reason, I usually get to know the manager in charge because they are there early when the store opens and are always up front helping and welcoming customers. They always pitch in behind the counters when it gets crowed, clean up spilled milk at the coffee area and thank everyone for coming.  The managers understand the importance of teamwork and working shoulder to shoulder with the others. Everyone is always bustling around and moving to stock the shelves, answer questions, say hello, and keep the flow going. I often marvel at their customer service smarts but had not spent much time learning about how they do what they do so well. Therefore I was glad to read about how they run such a tip top shop.
Here are some of training strategies they use that are worth sharing:
New hires are sent to a Pret A Manger shop for a six-hour day, and then the employees there vote whether to keep them or not. 
Bonuses are awarded based on the performance of an entire team, not individuals.
Pret also sends "mystery shoppers" every week. Mystery shoppers are people who visit and observe but do not reveal who they are. If a mystery shopper scores a shop as "outstanding,"  all of the employees get paid an extra wage-per-hour bonus, based on a week's pay.
When employees are promoted or pass training milestones, they receive at least $80 in vouchers. But, instead of keeping the bonus, the employees must give the money to colleagues, people who have helped them along the way. That's a novel approach.
Every quarter, the top 10 percent of stores, as ranked by mystery-shopper scores, receive about $50 per employee for a party.
The top executives at Pret get 60 "Wow" cards, with scratch-off rewards of cash or an iPod, to hand out each year to employees who excel.
Pret has all-staff parties twice a year and managers get a monthly budget of $150 or so to spend on drinks or outings for their workers.
And I forgot to mention that they are always ask how you are doing. It's the little things that add up to make a reputation whole.
  I often feel that all I hear is bad news about companies losing reputation. When I see or hear the news, it usually is about another dent in a company's or CEO's reputation. Of course, that is what news is about — wrongdoing. I understand that companies that are maintaining or lifting their reputations up are not particularly newsy unless something catastrophic had happened to them.
Yesterday I spent in the jury pool in Brooklyn where I live.  As I walked out, I thought to myself how nice it was to participate in a system that had seriously improved its reputation. Years ago, jury duty in Brooklyn (never been to other borough's courts) was downright depressing. The seating was terrible, the lighting dim and the officers downright rude, grumpy and dismissive. Yesterday was completely different. The seats were comfortable and actually cushioned with distance between each one so that you were not sitting shoulder to shoulder on hard benches with total strangers like on the subway. There were flat screens with the news playing in several areas of the large room where we started our day. I did notice that Fox News was on in the morning but later MSNBC took over.  They balanced even that. There were banks of computers for people to check their emails for free and people were told they could take 10 minute breaks for smoking.  The wireless in the jury room allowed me to work most of the day which was extraordinary too. The court officer announcing how the day was going to go and what our rights were was very funny and made me want to listen to him. People were treated like customers, not potential criminals which is how it used to feel. Most notable, at the end, another very official court officer thanked everyone who was dismissed from jury duty and stood at the door to thank people on the way out.
The customer-friendly welcome was evident in every touchpoint during the day. I was very pleased that if I had to spend a day away from the office after traveling for two weeks, at least I could watch fine reputation-building in action. And, even more to my astonishment, Brooklyn residents are not called back for another eight years. After being called every three years, that's another reason to live in Brooklyn.
As a follower of reputation and builder (I like to think) of the importance of reputation in the world of business, I come across new sites on the topic all the time. A site called Reputation Repair Services caught my eye.  If it were only this simple.  This company promises it can help with finding you an Internet lawyer, cease and desist notices, copyright and trademark infringement notices and domain dispute lawyers.  It can protect your reputation by improving search engine suggestions, create positive blogs, good reviews and more. [This company says that they have been around for many years and the alert below is from their site.]
 There are various packages ranging from $500 per month and upwards. For $500/month, you get site evaluation, keyword research, five promotional pages and content that are optimized by the online company, full site optimization, inclusion in reciprocal linking systems and search engine submissions. You can move up from this minimum service fee (with an 8 month committment) to $750 per month service. The additional fee provides you with a shared techie "live" and at your service who is devoted to your reputation until the negative information no longer appears on page one of Google. And onward and upward.
 I have no doubt that there are people who want negative information about themselves or their company deeply buried or removed from the Internet.  I am not sure however that this takes care of the hard work of reputation building which almost always involves creating high quality products and services, engaging in corporate citizenship, ethical behavior, financial soundness, innovation and leadership development.
Oops. If you are also worried about your CEO's reputation, they can help you too.  Any CEO missteps can be wiped off the face of the earth. As Reputation Repair reminds us, "A CEO's reputation is directly linked to the reputation of the company. The CEO is the face of the company and a leader who provides direction and inspiration." These words sound familiar since I have written about this topic for years.
I often wonder if these online reputation repair and protection sites can help you build reputation faster by damaging your competitor's reputation instead. If I wanted to do some harm, maybe I should just spread rumors about my toughest competitor and get that on page one of Google. Could I find someone to do that? I doubt that it is easy to find companies willing to compromise themselves but this has crossed my mind. Might be less expensive.
All this is to say that online reputation management is important but if this is all that is done to build enduring reputations, this is a short-lived proposition. True reputation management deserves more consideration, planning, depth and years of hard work.