Posts Tagged 'risk management'
I was eager to read JPMorgan Chase CEO Jamie Dimon's Letter to Shareholders this year. Considering the London Whale episode of the past year, I thought his Letter would be revealing. He clearly did not skirt the issue. I cut and paste some quotes below which are direct, apologetic and conciliatory. Also, I used the picture from the Letter to Shareholders here because it was surprising in that it almost looked like a man running for office but mostly because it is something that we advise clients which is to make better use of photos of their CEOs and execs with people (preferably employees) and not alone in some corner office isolated and solitary. You can't know what is going on in your company by spending too much time in the office. It derails CEOs all the time.
What I like was how he presented his lessons learned for his reputation recovery plan. They are bulleted below as follows and include a favorite piece of advice of mine — problems don't age well:
Fight Complaceny
Overcome conflict avoidance
Risk Management 101: Controls must match risk
Trust and verify
Problems don't age well
Continue to share what you know when you know it
Mistakes have consequences
Never lose sight of the main mission: serving clients
On Responsibility: "I also  want our shareholders to know that I take  personal responsibility for what happened. I deeply apologize to you, our shareholders, and to others, including our regulators, who were affected by this mistake."
On Complacency: "Complacency sets in when you start assuming that tomorrow will look more or less like today – and when you stop looking at yourself and your colleagues with a tough, honest, critical eye. Avoiding complacency means inviting others to question your logic and decisions in a disciplined way. Even when – and especially when – things have been going well for a long time, rigorous reviews must always take place."
On the Aftermath: "There are a few things, however, that occurred this past year that we are not proud of. The "London Whale" episode not only cost us money — it was extremely embarrassing, opened us up to severe criticism, damaged our reputation and resulted in litigation and investigations that are still ongoing."
On Reputation Committees: "That's why we have a risk committee framework within the firm with extremely detailed reporting and many other checks and balances (like reputation committees, underwriting committees and others) to make sure we have a disciplined process in place to question our own thinking so we can spot mistakes before they do real damage."
Beautiful morning here in New York. I even hear the birds chirping, almost like Spring. However, for me, it is a sit-down day. I am working on an article which I will tell you more about later but I am looking at many hours in front of my laptop as I draft away. I already started my list of what I want to do when it gets done in a few short weeks. When I wrote my books and other articles, I started a similar list that contains all the things I want to do on an ordinary Saturday or Sunday like see a movie, go out for dinner or lazily walk in the park.  Anyhow, back to my blog post. I have my own reputation and risk to manage with this article looming before me.
I kept an advertising insert from a few weeks ago because it had a few good stats on reputation. It was on Risk Management, a favorite of mine because reputation often comes up.  It was written by Joe Mullich. I am unable to find the link, apologies. A few interesting facts:
Accenture found that 44 percent of companies do not gauge reputational risk
The Federational of European Risk Management Associations (FERMA) along with the Institute of Risk Management (IRM) found that reputation risk from social media is cited as a "material risk" by nearly 50 percent of European companies, making it one of the greatest threats that companies face.
Corporate responsibility or CSR is having a large impact on consumers' buying habits.
Reputation is seriously affected by missteps. Mullich's section cites a 2010 study of the world's largest 1000 companies and found that 80 percent of those firms have a major "reputational" event every five years that causes them to lose one fifth of their value.
I particularly liked #3 above because we found a similar trend in our recent study on the importance of the corporate brand behind the product brand. And this quote intrigued me…."The higher the cost of the purchase and the more that translates into a long term relationship, the important reputation becomes." I think that is exactly right. When consumers are buying big ticket items or even medium sized ticket ones, the relationship is deeper and the consumer wants to get it right. They want to invest their dollars with a nod to doing right and supporting companies that treat employees right. The big shift however is that consumers feel this way about the company behind the brand for smaller, everyday purchases.
The article also mentions how insurance companies are introducing reputational risk or crisis management insurance policies (something we know about) and interestingly, that there is a new data terminal that incorporates a reputational risk indicator "which allows investors to identify the severity of criticism and negative press coverage directed toward individual companies and market sectors." That's new to me and quite interesting. Perhaps it is one of those predictive systems that advise companies on emerging threats that we have seen as more clients are being proactive vs. reactive.
The second survey of Board Directors was just issued. The survey is conducted by Eisner Amper, audit, tax and business advisory professionals. They used their database and NACD's Directorship magazine's subscriber list of corporate directors. The survey reports on the opinions of 142 directors representing publicly and privately-held companies. 
One of the questions they asked was which risks are most important to their boards, that is, besides financial risk (which probably begs a 100% answer!).  The chart is below. At the top of the list is reputational risk — 69% said this is most important today. Reputational risk surpasses regulatory compliance risk (61%), CEO succession (55%) and IT risk (51%). I would posit that if this survey was done in the past few weeks, IT risk might have jumped up higher as a factor of major concern. The hacking and hobbling of computer networks at Boeing, Sony and the White House gmail accounts have had to certainly affect risk management concerns at board level.  With regard to security risks, Eisner Amper wisely says: "The tools of today's business heavily revolve around information technology, the Internet, the speed and degree of data transmission, and the pervasiveness of social media." And everything that affects business affects reputation.
 

Aside from financial risk, which are most important to your boards?

Board Directors
Reputational risk
69%
Regulatory compliance risk
61%
CEO succession planning
55%
IT risk
51%
Product risk
34%
Privacy and data security
33%
Risk due to fraud
21%
Outsourcing risk
14%
Tax strategies
14%
Another question they asked which I like was where board directors go to for new information. In the 2011 survey, the leading sources were company management, publications, Internet, accounting/advisory firms and conferences (at 33%).  I liked seeing the importance of conferences among the other sources because I firmly believe that getting out of the office and listening to other points of views provide opportunities for thinking beyond the same old ways about the same old problems.  I wish I did more of this myself.  We all need to close the door on our silos. For board members, this is a good sources considering how the problems they face have to be on high boil these days.
| | |
| --- | --- |
| Primary Sources for New Information | Board Directors |
| Company management | 73% |
| Publications | 54% |
| Internet | 46% |
| Accounting and advisory firms | 36% |
| Conferences | 33% |
| Personal network | 33% |
| Associations | 229% |
| Law firms | 17% |
| Consulting firms | 11% |
At the end of their executive summary, Eiser Amper concludes:
"Protect. Protect. Protect. Reputational risk needs constant monitoring and analysis of the broader issues…Brand, company and personal reputation can change overnight. The speed of today's business was unimagineable in years past, but its impact is real and protection is the name of the game."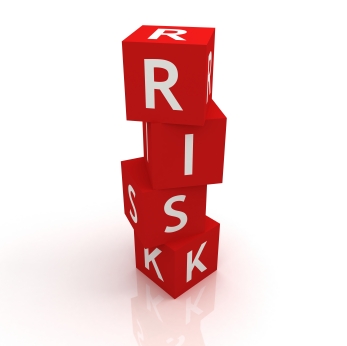 Korn/Ferry just released some new research among executives and board members worldwide. Risk management is clearly a topic du jour among the executive class. The survey found that nearly six in 10 (57%) are spending more time and attention on risk management. In light of the rolling crises that seem to be playing out in the media over the past eight months, it pays to be prepared and know what's on the horizon. In our business at Weber Shandwick, crisis response and crisis preparedness seems to be on the upswing, thereby highlighting top execs' concern over being in the "hot seat."
Two findings stood out. First, a full 59% said that the recent scrutiny on reputation risk has had a good effect on how Boards perceive the need for crisis preparedness and reputation management. Steve Mader at K/F says that the survey "shows the majority of companies have already taken practical steps to enhance their risk management practices and awareness." I agree.
Secondly, as you have heard me say and post, the CEO is the guardian of the company's reputation which includes such components as people, products/services, responsibility, financial performance, leadership and "values" or "ethics." K/F asked these executives who at the company has direct responsibility for risk management and the lead candidate was the CEO at 43%. Next to the CEO came the COO at 19%. CEOs continue to get all the blame for ethical or reputational transgressions and all the credit when things go right. That's the deal.
I have posted about scenario planning before and wrote about it in my last book as well.  Scenario planning is a good way to plot what your leadership might do when their reputation falls off a cliff. I have always been fascinated by the process, especially when it works.  In fact, I have a recent Royal Dutch Shell Scenario Planning book that I bought from Amazon about three years ago. I keep it out on my desk as a reminder of a smart way to plan. It was amazing to me that it sold commercially.
Today's WSJ had an article on the return of scenario planning. It was very popular after 9-11 when companies felt the urgent need to prepare for such sudden disasters. Apparently it lost some favor as the economy became bullish and everyone lost their senses. A study by Bain & Co. which I have used in presentations showed that  scenario planning had soared from 1999 to 2002 as a risk management tool (up 30%) among senior executives.  Now it is back on the upswing as we face unprecedented economic challenges.
I did not realize that scenario planning first surfaced in the US Military in the 1950s and became popular with companies such as GE and Shell in the 1970s. My mistake for believing that Royal Dutch Shell was the source.
Peter Schwartz, a partner at the Monitor Group and former head of the Global Business Network where I first learned about him, says that scenario planning is a learning tool and for making informed decisions. Not just a tool for the worst case scenario but a process for learning how to make the right and avoid the wrong decisions. The article ends on an upbeat note – that perhaps scenario planning can be used to plot possible responses to a business upturn.
Same could be said about reputation recovery. Time to start. Never too early. Only too late.
  There is a new officer title emerging that includes reputation as one of its responsibilities. I learned about this in an article on CSOonline.  The new (and not so new) title is Chief Security Officer and although it is still about business continuity and enterprise risk, it is quickly evolving to include brand protection and reputation security. We just have to be reminded of the Dominos incident to realize how important brand protection and integrity is nowadays. In addition, just think about what happens to your reputation when email scams, copyright infringement, phishing, brand high jacking, etc., accelerating even more.  As the head of global security at Caterpillar rightfully said: "With the proliferation of social interaction tools any company's brand could be put under attack for a multitude of reasons. We all have to be very, very astute about watching for those emerging risks and to be able to deal with them." 
The need for CSOs is all the more urgent. Our research among executives around the world about online reputation management found that confidential document leaks and negative employee chatter are keeping leaders up at night. [I read today that the federal deficit is keeping Obama up at night these days. High on his risk agenda I presume.] Companies need to do much more to protect their reputational integrity as well as that of their employees, partners, and supply chains.
Aon annually reports on global risks facing industries and is cited in the CSO article. Reputation damage is among the top 10 greatest risks that executives are concerned about. The survey was taken last fall when the economic news was fairly catastrophic and the U.S. presidential election was close. Therefore not surprising how high the first three risks are below.
The Top Ten Risks Around the World
1. Economic slowdown
2. Regulatory/legislative changes
3. Business interruption
4. Increasing competition
5. Commodity price risk
6. Damage to reputation
7. Cash flow/liquidity risk
8. Distribution or supply chain failure
9. Third-party liability
10. Failure to attract or retain top talent
Maybe we just need more CROs…chief reputation officers to combat this increasingly menacing reputation infection.
The Conference Board Reputation Risk Research Working Group issued a new report on Reputation Risk. They concluded from the working group and a survey among 148 large company risk management executives that risk management needs to be better integrated into the enterprise risk management (ERM) function. Only about one-half (49%) highly integrate the two.  The report provides insights into how some companies are measuring reputation risk and new tools that deliver on this need. Reputation Institute and Evolve24 are both cited. One of the findings that parallels ours is that social media is gaining traction in the corner suite but many executives are overlooking its risks.  According to the Conference Board report, only 34% of respondents stated that they extensively monitor social networking sites and an even fewer 10% actively participate. As I have said, the good news is that executives are no longer asking their assistants to print out their emails to read but they still have far to go in terms of understanding the new media and making it work for their companies in identifying opportunity and yes, early warning signs.