Posts Tagged 'Social CEO'
Who would have thought? Being a social CEO impacts company reputation! Well it's true. There are true business results when CEOs participate in social media. We just launched our new Social CEO study this morning – The Social CEO: Executives Tell All, a survey of 600+ executives in 10 global markets with KRC Research about what they think about CEOs engaging online. Months ago we surveyed the landscape and saw that there really was little information about what executives inside organizations actually thought about their CEOs going social. We wanted to get a birds-eye view on how it actually makes executives (managers and up) feel to have a social CEO — does it make you feel good? nervous? embarrassed? ahead of the competition? inspired? We also were interested in uncovering how CEO sociability impacted the bottom line if at all.
Here's a few findings to get you interested in downloading the report and infographic:
The majority of global executives (76%) believe it is a GOOD IDEA for CEOs to actively participate in social media. The demand is there and it is not just in the United States.
Executives recognize a multitude of returns when CEOs are social, including improved company reputation (78% say so) and employee engagement (75%). Clearly, CEO sociability is a competitive advantage and will only grow more so.
CEO's social media presence makes executives feel inspired (52%), technologically-advanced (46%) and proud (41%). Very few are nervous or embarrassed (6%). Nearly one in three (30%) find it amusing.
One of the more interesting tidbits was that executives are curious about what their CEOs are doing online. The majority (73%) search to see what their CEOs are saying in social media. CEOs are being watched carefully and social media now provides the opportunity to do so.
Most importantly, the time for social CEOs has come. The barriers are coming down and there is no one way to be social. Senior executives from around the globe envision big leaps in CEO sociability in their respective industries, projecting a 50% growth rate over the course of the next five years. Executives in financial services and business services expect the highest rate of CEO sociability growth over the next five years. As increasingly more companies, boards and leaders recognize that CEO sociability helps drive reputation, the more we will see CEOs stepping into social waters. The report discusses how CEOs can be social internally as well as externally. This is not just a social media game. CEO sociability can be driven from within. The point is that CEOs need to engage and using social means is their lifeline to starting a conversation with a broad portfolio of stakeholders.
More to come in my next post.
We just issued our study on Socializing Your CEO II. It is a sequel to the audit we did in 2010 on how CEOs were using social media. It was one of the earliest explorations of social CEOs and we found that two-thirds of the largest revenue producing company CEOs were bascially UNsocial. Two years is a long time in Internet time so we were curious how  these chieftains were faring in the social dimension now.
We learned that CEOs are more social — hurrah! Good news. In 2012, 66% of CEOs of the world's top 50 companies engaged online compared to 36% in 2010.  There was heightened visibility on corporate websites and usage of video such as corporate YouTube channels. Where they failed to show a surge like we saw in other social activities was in their usage of social media platforms such as Twitter, Facebook, Google+, Pinterest and LinkedIn.  In fact, in 2010, 16% of CEOs of the largest companies in the world used social media compared to 2012 where the incidence was 18%.  Interestingly to me, the current usage of social media platforms at 18% is similar to what the IBM CEO survey found in 2012 (16% of CEOs participate in social media). However, when IBM asked CEOs whether they'd be using social media three to five years from now, a whopping 57% said yes. They may be over exuberant here but let's just say that they are acknowledging its importance and their commitment to get the hang of it.
What do I think about all our results? I think that CEOs are still dipping their toes in the social media waters but for the most part, I'd have to say they are decidedly taking their jobs as social storytellers to heart, whether on their About Us/home pages, in video, and to some extent on social media. They are covering all their bases, trying out different channels to find out what suits them and reaching out to stakeholders in the many places they may be — be it prospective talent visiting their career pages, investors checking out their credibility quotient on YouTube or customers visiting their Facebook pages. Of all the social media we examined, the greatest increase over the past two years was for CEOs on Facebook. Usage of Twitter declined which is curious. Perhaps Twitter appears to pose more risk than most. Mind you, these are the largest companies in the world in mammouth sectors – oil, automotive, telecom, financial — and not the usual Internet technology companies that feed off of social media. Also, those of us in the U.S. do not quite realize that CEOs in other regions consider being on a home page to be a big giant social step and in some regions, there are security issues about plastering your information or picture widely. I should add that U.S. CEOs are more social on social networks than their peers in Europe, Asia and Latin America — 26% vs. 18%, respectively.
I thought, however, that I would use this post to talk about social CEOs and reputation since that is what my blog is about. I will return to our Social CEO study often so keep a watch. Not only will I continue to observe social CEOs because I am interested in reputation but because I firmly believe that being social will be a prime driver of reputation in years to come.
Here goes. We learned in our audit that CEOs of the world's most reputable companies consistently demonstrate greater online engagement than peers at less reputable companies. 81% of CEOs from Most Admired companies (using the Fortune World's Most Admired study) engage through company websites or in social media, compared to 50% of those from less reputable or "contender" companies worldwide.
The growth in engagement among CEOs at Most Admired companies exceeds the growth in engagement among CEOs at contender firms. While contender company CEOs are more social in 2012 than they were in 2010 (50% vs. 28%, respectively), Most Admired company CEOs essentially doubled their sociability in the past few years. I have no doubt about it. Most Admired company CEOs may more acutely recognize the relationship between social media engagement and positive reputation and the importance of having a dialogue with customers
despite the risks.
Great social CEO Q & A in today's WSJ on Aetna's CEO Mark Bertolini….
WSJ: Why do you use Twitter?
Bertolini: I have three objectives in my role as chairman of the company. One is to make sure that I set the company on a path for the next 160 years. I have an obligation to keep it moving forward. The second is to make health care reform real and tangible for people, because the system is broken. And the third is to re establish the credibility of corporate leadership in the eyes of the American public and that's the loftier of all of them. And the only way I can do that is by humanizing the job. And humanizing the job means I have to be out there. I have to be available. I have to be willing to hear the bad, the good, the ugly.
I have to be willing to interact when things are difficult. We've got to a point where people [on Twitter] are saying 'I need this done,' or 'this is happening to me,' and I get them to the right people.
Found some interesting comments regarding being a social CEO. This came from a blog post from Spencer Rascoff, CEO of Zillow, the online source for information on homes for sale, etc.  He was pondering what it meant to be a social CEO….
This caused me to ponder what it means to be a social CEO. Yes, it means that I participate in social media on

Twitter

,

Facebook

,

Pinterest

,

Zillow Advice

and of course on my

two blogs

. But it goes beyond that. It's a state of mind. Being a social CEO means that I'm always accessible – to my employees, our advertisers, our business partners, and our users. 
And in response to what happens when Zillow became a publicly-held company:
I was worried that when Zillow became publicly traded in July 2011, we might have to reduce our socialness. But I've worked hard to maintain a social culture even while being public. And it has been less difficult than I expected. True, there are plenty of topics that are off limits – financial results, forward-looking statements, and the like are all no-nos. But I'm always permitted to talk publicly about the company and our strategy, and to engage in discussion and debate about Zillow and the industry. I think CEOs that choose not to participate in social media by pleading "we're a public company" are being cop-outs. If they don't want to use social media, that's fine. But don't blame the lawyers.
The point is that being a social CEO is a state of mind.

 My colleague in Asia just sent me a link to the blog of the Prime Minister of Japan. Mr. Naoto Kan's blog had been ongoing but after the triple disaster of the earthquake, tsunami and nuclear plant problems, he stopped blogging for good reason.  He has now just begun. Since I am always interested in how leaders communicate and how CEOs or other leaders are using social media, this was a good find. The theme of his blog is Looking Squarely at the Future (a good title)  and the blog says that he does all his blogging himself.  There is an English version which is translated from the Japanese. There are also videos of the Prime Minister on TV or at different events so it is a true multi-media platform. I definitely intend to follow it because hearing from the Prime Minister as he leads his country through this cataclysmic time will be worth my time.
Below is from Mr. Kan's April 13th post:
Since the Great East Japan Earthquake struck, I have held back from sending out my thoughts through my blog. This was to avoid confusion amidst the ongoing flurry of large amounts of information, while I dedicated myself entirely to responses to the disaster.  With a tense situation continuing even now, a month since the disaster toward the future while I will continue to devote my energies to responses to the earthquake disaster and the nuclear accidents, I will resume blogging little by little.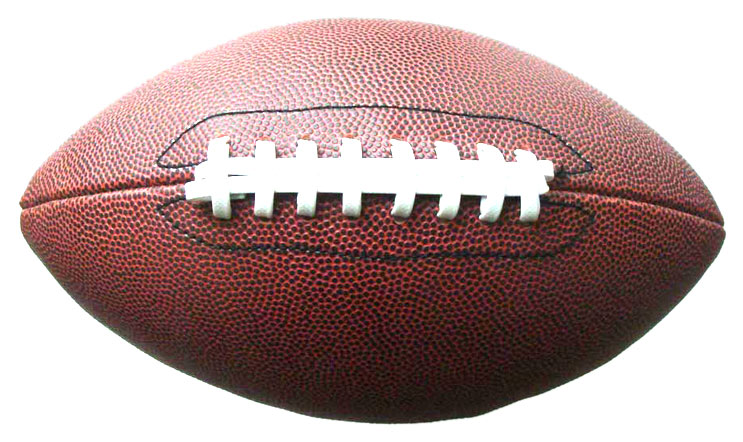 Thought this was a good example of a social CEO – building reputation at the top through social media. Love the fact that he is holding these teleconference chats with season-ticket holders. I do not know much about football but he has the right idea.
"Giants' Fans Next On Goodell's Call ListIt's been a few years since Roger Goodell was an NFL intern answering fan mail, but the league says the idea behind the commissioner's chats with season-ticket holders is the same: communication. Goodell will host an interactive teleconference for Giants' season-ticket holders Wednesday, the fourth such call he's held in the past two weeks. As the NFL lockout drags into its second month, the league office is responding to requests by individual teams (the Dolphins, Browns and Chargers have already enlisted the commissioner; the 49ers and Broncos have their calls to come) to make Goodell available. 'The commissioner enjoys communicating with fans," league spokesman Greg Aiello said. "He wants to know what is on their minds.'"
  I learn something new everyday.  Lately it has to do with Social CEOs because we just released our new study and we are being asked about it and how CEOs should get started. The president and CEO of BestBuyCanada, Mike Platt, Tweets (@BBYCanadaMike) and he has the coolest video replies for customers. They are just so friendly. I thought it was fun. Check this out.
Tomorrow is another day, another lesson.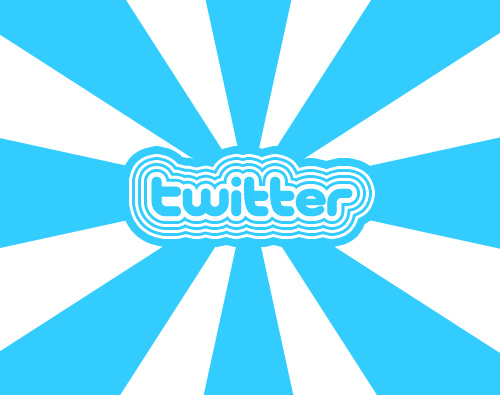 Weber Shandwick regularly hosts Twitter Dialogues (#SocialID) and this past Friday was on our new research on Socializing Your CEO.  See my last few posts as well.  I was asked to join my colleague Natalie Petrouhoff who we refer to as Dr Natalie (@drnatalie) to tweet about the merits and obstacles to CEOs communicating online as well as offline. It was an animated discussion and certainly kept me on my toes (or fingers on the keys?) for the full hour.
The topic of other executives using social media arose. This signaled to me that the people joining the dialogue were quite sophisticated about communications. Of course, executives besides the CEO should be communicating because they are often more believable than those at the top. Companies should be seriously considering how they can communicate using their employees, from bottom to top (although I recognize that this does not always work in some cultures or heavily regulated industries).  I wholeheartedly believe that if a company has a chief sustainability officer or marketing officer or any other C-level title, they should strategize how to echo, share and engage others about what they do on behalf of their companies.
Another insightful comment was that Twitter could help CEOs learn message discipline….keeping their communications in 140 characters. Good point.
The discussion was wide-ranging.  A favorite moment was when the CEO of ING Direct in Canada joined.  Thanks to Peter Aceto for braving the new medium (@CEO_INGDIRECT).  One of his tweets is a classic…..
6:38 pm CEO_INGDIRECT: #SocialID Twitter is a form of customer service, spelled out in a series of 140-character messages.
To all those who joined, appreciate your time and comments. Brave on.
While I am still on the subject of Social CEOs, please check out my post on the HBR blog. You will find the point of view interesting and I am a compulsive answer-er.
It is surprising to me how quickly people assume that I am advocating for big time CEOs to tweet. I guess when you hear the words "Socializing Your CEO," people immediately think that is what I am advising. Far from it. My recommendation is to start with the fundamentals — a video, a podcast, a speech online. Use your corporate YouTube channel. Check with legal counsel. Ask around. Check out your competitors and other industries.
Speaking of YouTube, one of the more heartening findings was that in 2007, we found that 34% of the CEOs we researched had a corporate YouTube channel. Two years later, the figure was 56%. Additionally, in 2007, only 2% of the CEOs were featured on their corporate YouTube channels vs. a respectable 12% two years later. Happily, movement in the right direction. We point out that a company-controlled site is an easy, straightforward and simple way to add some personality and humanity to the CEO role and tell the company story in a compelling way. YouTube might just be a Social CEO's new best friend. Of course, some detractor could copy the video and redo in a negative way but that can happen whether a CEO is Social or not. This is 2010 afterall.