Posts Tagged 'Twitter'
Am on a tour of Asia to talk about our research on social CEOs. Obviously, social media is at different stages in various markets which is making my presentations very interesting to me (hopefully to others too!). When I was in Tokyo earlier this week, we found ourselves talking about how new social media was still new (only 10 years old at most) but how quickly it had grown in Japan recently. My Japanese colleagues told me how the reputation of social media or SNS (social networking systems), as they call it, has improved after the horrific earthquake and tsunami of two years ago. Since the telephone networks were not working, people turned to Twitter and Facebook to communicate. On the Twitter blog, they said that there was a 500% increase in Tweets from Japan when the earthquake hit. In turn, I told the story of how websites changed from static brochureware after 9-11 into two-way gateways when it became apparent that people wanted to be able to find out from company websites if people were okay, if financial transactions were still going through and what time to show up for work the next day in New York. Interesting parallels of how disasters can quickly change behavior and how social media's reputation turned positive when emergencies are at hand.
Great social CEO Q & A in today's WSJ on Aetna's CEO Mark Bertolini….
WSJ: Why do you use Twitter?
Bertolini: I have three objectives in my role as chairman of the company. One is to make sure that I set the company on a path for the next 160 years. I have an obligation to keep it moving forward. The second is to make health care reform real and tangible for people, because the system is broken. And the third is to re establish the credibility of corporate leadership in the eyes of the American public and that's the loftier of all of them. And the only way I can do that is by humanizing the job. And humanizing the job means I have to be out there. I have to be available. I have to be willing to hear the bad, the good, the ugly.
I have to be willing to interact when things are difficult. We've got to a point where people [on Twitter] are saying 'I need this done,' or 'this is happening to me,' and I get them to the right people.
    Twitterologies. Is there such a word? I doubt it.  The CEO of Vodacom, Pieter Uys, apologized for outages via Twitter (@uyspj). Despite the inconvenience to Vodacom subscribers, the CEO is getting good marks for his simple apology. While it was happening, Uys was tweeting to customers about what he could do for them and kept in continuous contact. He tweeted the following:
"I do care for every one of our customers. What happened today was not acceptable. I'll work hard to make you smile again."

"Words can't express how sorry I am about today's problem. Flat out working at making sure all is 100%. Pieter."

"At the network switch with the engineers. All looks OK now. If you still have a problem, please switch phone off and on."
Fairly simple way to tell your customers you care. And that you are there. Helps to keep your company reputation intact.
If you regularly read my blog and know our work on Socializing Your CEO, you know that I follow social CEOs or other executives. Well, this story was not what I was thinking about when we first starting calling for more CEOs to use online technology.
One of China's most famous investing billionaires (at CDH Investments), announced he was leaving his wife for his mistress on Sino Weibo, China's version of  Twitter. He said,  "I am giving up everything and eloping with Wang Qin. I feel ashamed and so am leaving without saying goodbye. I kneel down and beg forgiveness!"
Talk about followers.  The famous  investor posted this in May, and within 24 hours it was re-weibo'd (retweeted)  by nearly 60,000 other Weibo users and commented on by another 30,000 others including other Chinese business people. And he continues to wax poetically about his lovesickness. He even did a YouTube video on their version YouKu.  He did lose his job but as we know, love is priceless. Not what we mean when we say that more executives should go "social."
I've been very busy so have not had a chance to mention two studies related to reputation that are worth reviewing.
The first one is about industry reputation which continues to intrigue me. The Harris Interactive Poll found that the most credible industries among 2,152 adult Americans are supermarkets, hospitals, banks and electric and gas utilities. They have been doing this research since 2003. Not too surprisingly but disturbing nevertheless was that when asked this question about 17 industries, a large 48% said "none of these" industries are trustworthy. This was the highest number of people saying this since 2003.  Overall, no one industry is doing particularly well and this speaks to the overall downturn in perceptions of business over the decade.
TABLE 1
INDUSTRIES THAT ARE GENERALLY HONEST AND TRUSTWORTHY – TREND
"Which of these industries do you think are generally honest and trustworthy – so that you normally
believe a statement by a company in that industry?"

Base: All U.S. adults

 
 
CHANGES
 
 
2003
2004
2005
2006
2007
2008
2009
2010
2000-
2010
2003-
2010
 
 
%
%
%
%
%
%
%
%
%
%
 
Supermarkets
40
42
39
34
32
30
36
29
-7
-11
 
Hospitals
34
35
34
28
28
31
28
29
+1
-5
 
Banks
35
40
34
31
30
21
12
20
+8
-15
 
Electric and gas utilities
n/a
n/a
14
14
15
16
16
19
+3
n/a
 
Computer hardware companies
27
29
27
20
18
17
23
16
-7
-11
 
Computer software companies
22
25
22
23
17
16
20
15
-5
-7
 
Airlines
20
22
17
16
11
11
10
12
+2
-8
 
Online retailers
n/a
n/a
16
11
10
10
16
12
-4
n/a
 
Packaged food companies
23
23
21
14
12
13
16
11
-5
-12
 
Pharmaceutical and drug companies
13
14
9
7
11
10
9
11
+2
-2
 
Life insurance companies
11
15
10
11
10
9
10
10
-
-1
 
Car manufacturers
14
18
13
9
11
10
8
8
-
-6
 
Health insurance companies
7
9
9
7
7
7
7
8
+1
+1
 
Managed care companies such as HMOs
4
5
5
4
5
5
5
7
+2
+3
 
Telephone/Telecommunication companies
12
13
11
10
10
9
10
7
-3
-5
 
Oil Companies
4
4
3
3
3
4
5
4
-1
-
 
Tobacco companies
3
4
4
2
3
2
3
2
-1
-1
 
None of these
37
32
37
40
44
44
44
48
+4
11
 
 Note: Multiple-response question;  n/a = industry not asked about that year
 
The second survey that should be on your radar is research by Nora Ganim Barnes. She has been diligently surveying Fortune 500 companies with regard to their social media usage.  Social reputation is a growing component of reputation which is why I am writing about this. This is the third survey that she has done on this topic at the Center for Marketing Research at the University of Massachusetts Dartmouth. Here are some of her key findings for 2010 (conducted in August/September 2010) which are great to track over time.
1. One quarter (23%) of Fortune 500 companies have a public-facing corporate blog with a recent post over the past 12 months. Two years ago, only 16% had blogs so this is a healthy increase.
2.  When it comes to industries, the industries with the most blogs are computer software, peripherals and office equipment. This includes companies such as HP, Microsoft, Apple. There have been increases in blogs in the specialty retail industry (Best Buy as an example) and telecommunications as well (Verizon, AT&T).
3. About one third (32%) of top 100 ranked Fortune 500 companies had a blog, a slight dip from 38% in 2008. 
4. A whopping 90% of  Fortune 500 blogs take comments, have RSS feeds and take subscriptions. That is good news to see that these blogs are interactive and not one-way.
5.  They looked at corporate Twitter accounts (had to have tweeted in the past 30 days) and 60% had Twitter accounts, a jump up from 35% in 2009. Nine of the top 10 Fortune 500 companies had accounts and consistently posted.  Specialty retail companies were the most likely to have Twitter accounts. Since they are so consumer-facing, makes sense.
6. A fairly large 56% of the Fortune 500 companies are on Facebook. Not bad but not up to the level it should be and will be over time.
Industry reputations are still failing but social media seems to be exploding (Twitter and Facebook) among the top companies in the US.  We are witnessing the Great American Reach Out. Industry reputations could begin the climb upwards if there was greater adoption of interactivity. No doubt industries will take this seriously and jump onboard. CEOs as well will become more socialized in the years ahead.
  I learn something new everyday.  Lately it has to do with Social CEOs because we just released our new study and we are being asked about it and how CEOs should get started. The president and CEO of BestBuyCanada, Mike Platt, Tweets (@BBYCanadaMike) and he has the coolest video replies for customers. They are just so friendly. I thought it was fun. Check this out.
Tomorrow is another day, another lesson.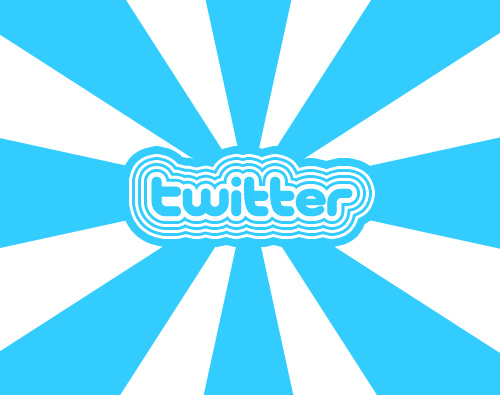 Weber Shandwick regularly hosts Twitter Dialogues (#SocialID) and this past Friday was on our new research on Socializing Your CEO.  See my last few posts as well.  I was asked to join my colleague Natalie Petrouhoff who we refer to as Dr Natalie (@drnatalie) to tweet about the merits and obstacles to CEOs communicating online as well as offline. It was an animated discussion and certainly kept me on my toes (or fingers on the keys?) for the full hour.
The topic of other executives using social media arose. This signaled to me that the people joining the dialogue were quite sophisticated about communications. Of course, executives besides the CEO should be communicating because they are often more believable than those at the top. Companies should be seriously considering how they can communicate using their employees, from bottom to top (although I recognize that this does not always work in some cultures or heavily regulated industries).  I wholeheartedly believe that if a company has a chief sustainability officer or marketing officer or any other C-level title, they should strategize how to echo, share and engage others about what they do on behalf of their companies.
Another insightful comment was that Twitter could help CEOs learn message discipline….keeping their communications in 140 characters. Good point.
The discussion was wide-ranging.  A favorite moment was when the CEO of ING Direct in Canada joined.  Thanks to Peter Aceto for braving the new medium (@CEO_INGDIRECT).  One of his tweets is a classic…..
6:38 pm CEO_INGDIRECT: #SocialID Twitter is a form of customer service, spelled out in a series of 140-character messages.
To all those who joined, appreciate your time and comments. Brave on.
As I mentioned in my last post, our new research on executive placement at the right conferences covered some interesting information on social media. It would be difficult not to explore how executives were using or not using social media to tell their company story in addition to taking the podium.  Not surprisingly, the results show that online channels are not being used as effectively as they could.
The tool most widely used to communicate externally by the C-suite is posting written messages on the company web site (66%). And that is a big step from a few years ago, so this is good news. Despite its widespread usage, executive communications professionals surveyed do not regard C-level web statements to be among the three most effective ways to communicate externally. Instead, the #1 most effective channel, according to respondents, is recorded video on the Web site, followed by live webcasts and blogs.
Among the social networking tools, Twitter is considered more effective (25%) than Facebook (19%) and LinkedIn (16%) for external C-suite communications. Yet Twitter is woefully under-utilized by executives as a way to connect or communicate. It is reported by only 6% as a means that the C-suite uses to communicate now with external audiences. There is alot of debate about whether execs and CEOs should spend time on Twitter and Facebook. The best answer to the question is "Depends." It depends on the industry, the regulations governing the industry, whether the company is customer-facing or not, and whether the executive has the time. Few execs have the time to commit and after talking to CEOs, they do not usually have the time. I keep wondering if there is an in-between but have not found one.
| | | |
| --- | --- | --- |
| Online channels… | Used by C-suite for  communicating externally | Rated as effective (rated 4 or 5 on 5-point scale) |
| Written message posted on your company's web site | 66% | 36% (#4) |
| Recorded video posted on your company's web site | 41% | 55% (#1) |
| Live webcast over your company's web site | 31% | 42% (#2) |
| Blog | 31% | 42% (#2) |
| YouTube | 19% | 32% (#5) |
| Facebook | 12% | 19% (#7) |
| LinkedIn | 12% | 16% (#8) |
| Twitter | 6% | 25% (#6) |
| None/Don't know | 19% | – |
Video, on the other hand,  is a preferred communications channel today because of its ability to viscerally humanize executives. Right now, video of CEOs or other execs talking, interacting, and engaging can go a long way to attracting candidates, putting a human face on the company and just saying, "I'm showing up."
I attended a conference this week on Social Reputation (I mentioned in my last post). A social media expert from Pitney Bowes discussed how the company jumped into the social media fray. She made an interesting statement which was well-Tweeted. She said that being a B2B company made it particularly hard to get messages across and that companies needed to humanize themselves. She then said that one learning from the work they are doing is that no one wants to talk to a logo. She is sure right on that count. Companies need to be good storytellers if they want to improve their reputations, especially in the social media space. They should try not to Twitter in corporate messages but in conversational tones. In the same vein, a communications director from Microsoft said that the 4th estate is important but people also want to hear directly from companies. Possibly this is why Twitter has revolutionized corporate engagement.
On a similar topic, I ran across this article this morning in TechCrunch that says that a Yelp-like product is coming very soon that allows people to rate each other's reputations anonymously. Just what we need. Anonymous raters telling the world about each other's discretions and stupid moments. Will be curious to see what this is but I do not have high hopes when it comes to anonymous reputation drive-bys. I am hoping that people show some restraint.
 A woman living in the Chicago is being sued for allegedly Twittering that her management company is okay with moldy apartments where she lives. Horizon Group Management sued her this week for publishing "a false and defamatory tweet" on Twitter. According to the suit the woman Twittered "Who said sleeping in a moldy apartment was bad for you? Horizon realty thinks it's okay." Horizon Group Management is suing because it says it has been greatly injured in its reputation as a landlord. How much? In excess of $50,000 in damages.
Reputation injury law suits a la Twitter are starting. Wonder what the law says about Twitter defamation.